Natural by Andrew Collinge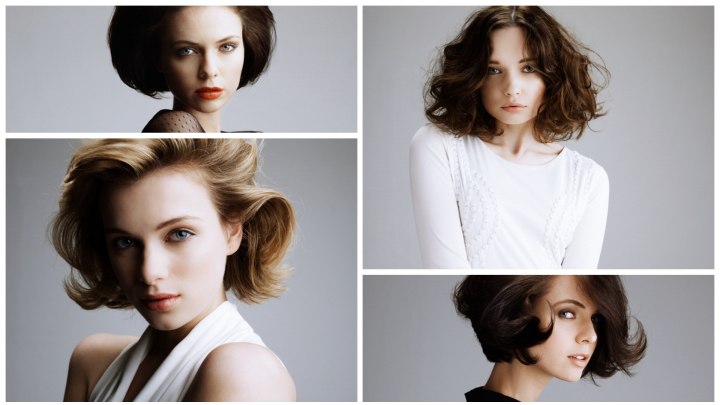 In his collection Andrew Collinge brings out the best in a woman's hair. He focuses on the natural texture of the flow, enhances it and brings into these gorgeous shapes. Elegant and luxurious hairstyles with no harsh corners and no sharp lines. Silky movement in generous curves with femininity oozing out of every softly brushed strand.

Volume is once again key to give these styles their breathtaking, sexy effect. To stick with the natural theme, the hair colors are earthy and precious. Dark browns and a soft medium blonde are on the palette, enhancing the light skin tones of the models and bringing with them a timeless essence.


Cute Vintage Haircut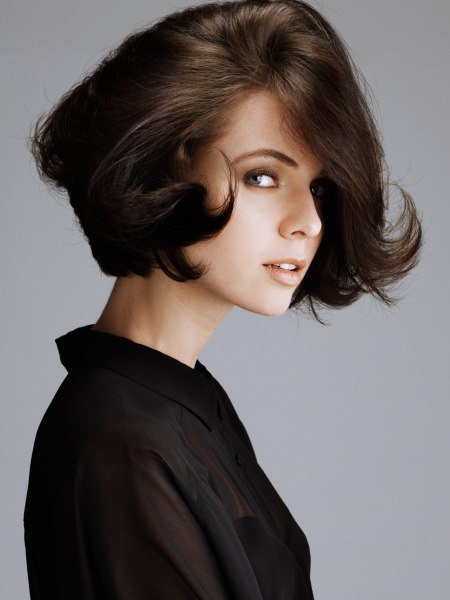 Put a pinch of Sophia Loren in your life. Make yourself feel beautiful with a sassy, short hairdo that is cut as a chin long bob with a little layering in the back and lower perimeter. The hair was dried with emphasis to give the roots a nice lift, all soft and smooth but with determination.

The tips curl up in the right places and bring a lovely swing to the style. So much brunette dynamic might just make you want to put on your dancing shoes!


Big Styling for Chin Length Bob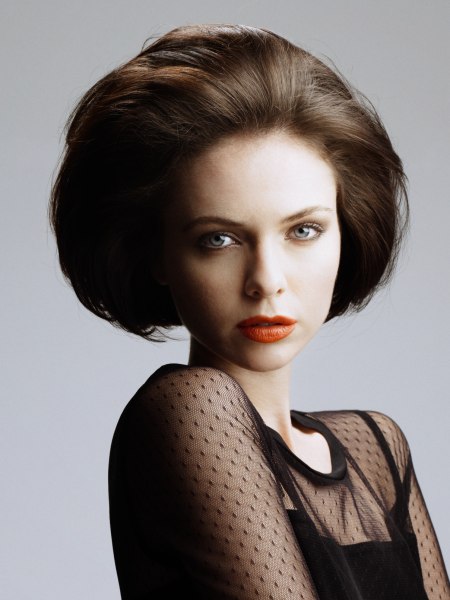 Highlights are ever so subtle with their wide streaks of Nutella color on the dark base. Subtlety however ends here. The volume is nothing but bold and the expression of the hairstyle is smoldering hot. The cut is a chin length bob with just a little angled layering in the lower perimeter. In the styling all possible steps were taken to create this soft and round volume.

After drying the hair over thick rollers or a large round brush, it was teased from underneath ever so gently and then smoothed out gently. A bit of styling spray on the roots is a great help to make this work and most of all, to make it last as long as you need it. Glamour and Elegance to the max!


The Little Blonde Hairdo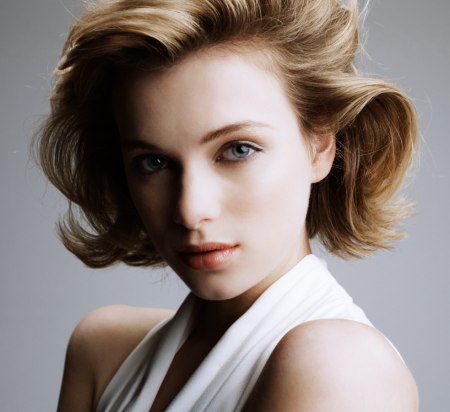 Smooth waves make this short bob so very special. It comes with its own effortless elegance and an ageless, timeless spirit. The hair was styled out of the face in broad strands, all arranged in beautiful, flowy waves with a charming little outward flip in the bottom tips. This much movement deserves a standing ovation!

Her medium beige blonde hair is not only very mellow and sexy, but compliments her skin tone perfectly. A little casual with a lot of elegant, the holidays can come!


Brunette Bob with Large Waves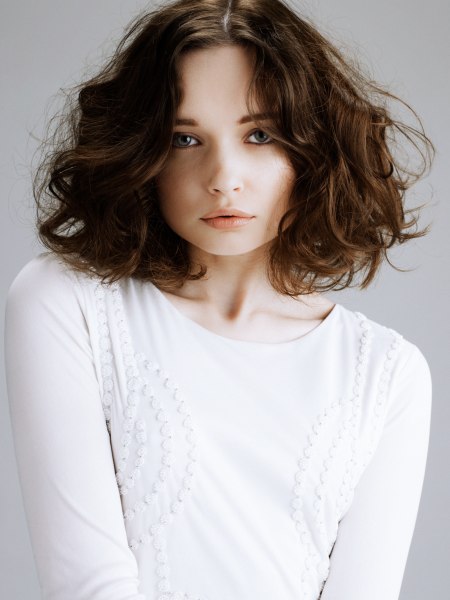 Pair a simple outfit with this cream puff of a hairstyle! The bob takes a very romantic turn with the large waves that play evenly around the face. A center part keeps things in perfect balance and a good amount of tousling, more on one side than the other, adds a nice, sexy twist to it. The hair has one length all around, except for a shaping angle around the cutting line.

Hair: Andrew Collinge
Make-up: Liz Collinge
Photography: Roberto Aguilar at the Bed Head Studio