Mila by Laurent Decreton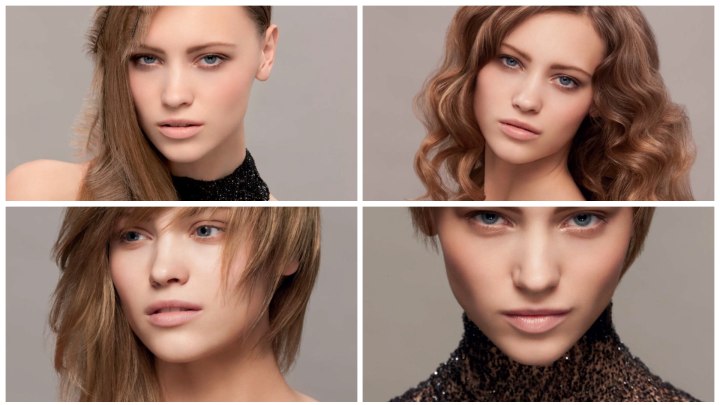 High Couture and high end hair fashion always go hand in hand. This thrilling collection by Laurent Decreton takes it a step further as it is inspired by one of the great masters of scissors and fabric, Yves St. Laurent. Decreton tailored the hairstyles to fit with the vision of the famous couturier and also uses some of his hair accessories in a very exciting way.

The collection also shows a progression of hair lengths and four very different hairstyles on one model, who was daring enough to go from luscious long locks to a sassy short cut. Each style expresses a different side of her personality, what makes this collection a wonderful example for the effect a great cut can have on your overall look.


Romantic Waves


Long and classic hair with a distinct wave pattern that is just a little loosened up with the hands to give it a very modern feel. The waves are thick and well defined. This is one of the looks on which you don't want to use a hairbrush.

Only a wide toothed comb and the fingers should be your styling tools. To enhance the flow of the hair, fine highlights were added to her dark blonde base color. The hair is parted just a finger's width off center for a sophisticated and luxurious look.


Sleek Elegance with Accessories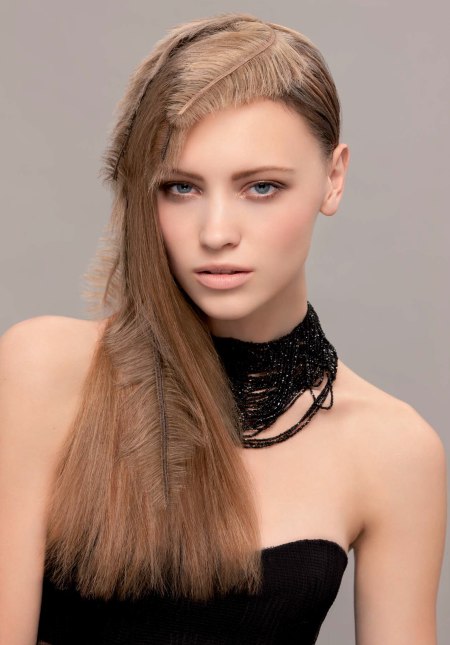 If those were real feathers they would not reflect the excellence of Yves St. Laurent. Indeed they are very thin strips of leather with skillfully cut fur that are arranged to match the natural fall of the hair and they are just a breath lighter than the hair color.

To create a contrast in texture the long hair itself was styled very smooth and straight, most likely with the aid of a smoothing serum to avoid fly-aways or frizz. All is combed close to the head and around it to cascade over one shoulder on the side.


Long Asymmetrical Hairstyle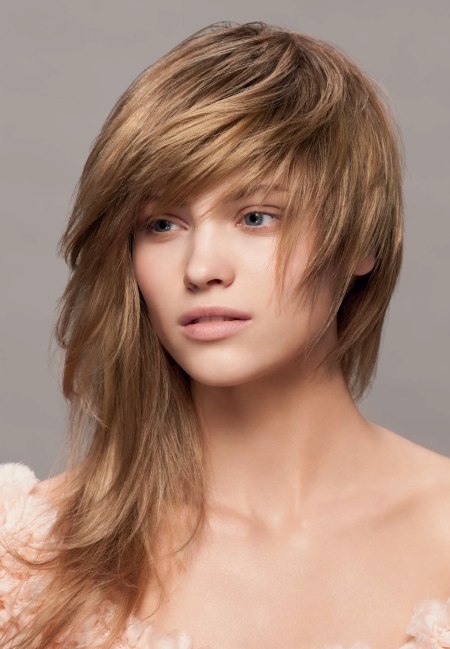 These feathers are all made out of her own hair and the amazing texture was achieved by layering the hair, cutting it in an angle along the lines of her face and then finely sliced into. This type of haircut is not only modern with a timeless flair, but also very feminine with its soft approach and the flowing length.

The golden blonde color, which was brought to life with very natural looking highlights, are in a wonderful contrast to the darker roots. The balance of nature and art is found in every strand.


Short and Soft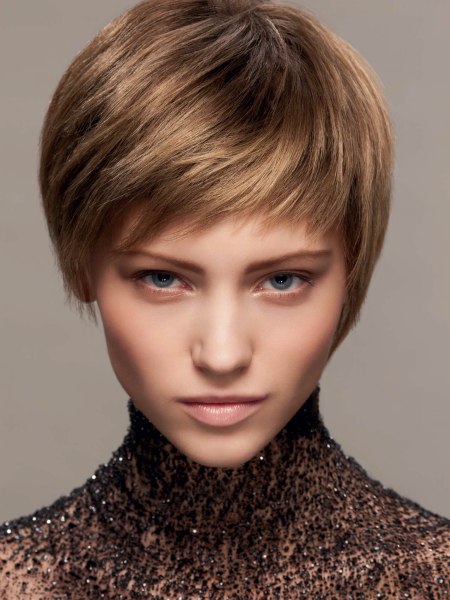 A layered short haircut that is made to enchant. Soft in all of its refined elements, it dazzles with the texture effect that was done with a piquetage technique, cutting steep angles into the strands to blend the layers for such a smooth and satiny outcome.

Once again her dark blonde hair was visually lifted with lighter color effects. The diagonal styling is a great touch to add much dynamic movement to her tresses and it also aids in softening the features.

Hairstyles: Laurent Decreton
Make-up: Kakie
Stylist: Azadeh Zoraghi
Photography: Yves J. Hayat