The Marble by Sanké Hairdressers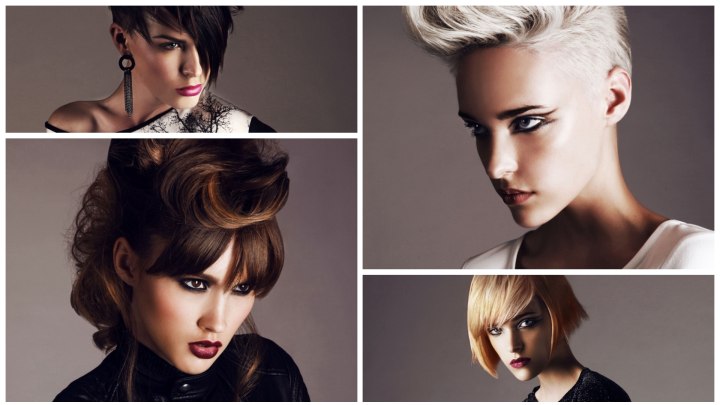 It was the beauty of minerals and gemstones that inspired the designers of Sanké Hairdressers to this beautiful collection of feminine hairstyles, which all come with a surprising ability to be styled in several, flexible ways.

The colors reflect the precious shimmer of precious stones and the shapes were influenced by the catwalk fashions of Pucci, Mark Jacobs, Fendi and Haider Ackermann. Four looks with a different personality and enough expression to gain a standing ovation. Click through the images and enjoy the inspiration! Each hairstyle is presented with a styling alternative.


Black Onyx Boycut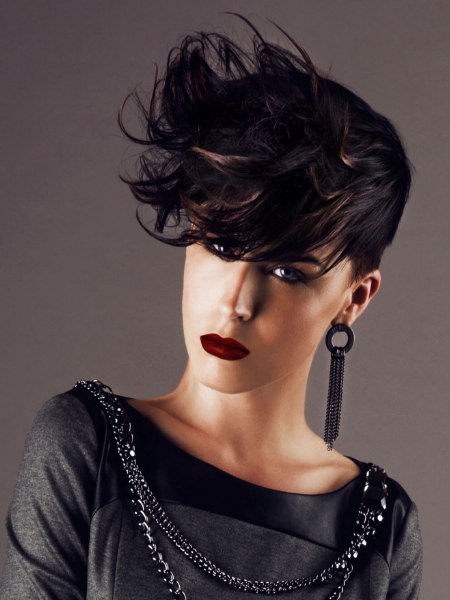 Power and mystery just ooze out of ever fiber of this short haircut with a mix of lengths in its design. As short as the neck is, the fringe is extra long and can be worn in many different ways. Keep it fashionably messy for a rebellious, sexy look, but it also looks great in a sleek version or with the ends all curled up, as it can be seen in the smaller image below.

This hairstyle was inspired by the Mohawk looks right off the Fendi catwalks. The color is as black as a moonless night shimmering in its black onyx tone with just a few dark brown accents.


Quartz Color with Spikes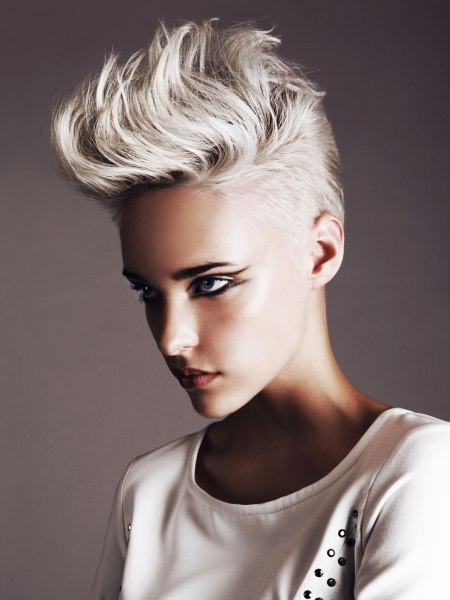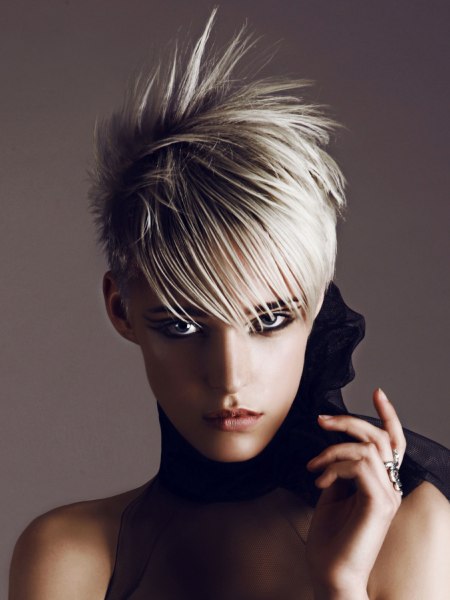 This ultra urban look reflects some of the hottest trends. Cool spikes with an even cooler hair color do bring up the heat. The very short sides bring all of the attention to the longer top hair, which was cut with very fine, softening texture.

It can be styled with modeling paste to stand up or in a more feathery, feminine way that allows the long fringe to unfold its precise shape and its mysterious flair. The color reminds of a smoky quarts with lighter hues in the tips in slightly darker shadows around the roots to create even more dimension.


Soft Bob in Rose Crystal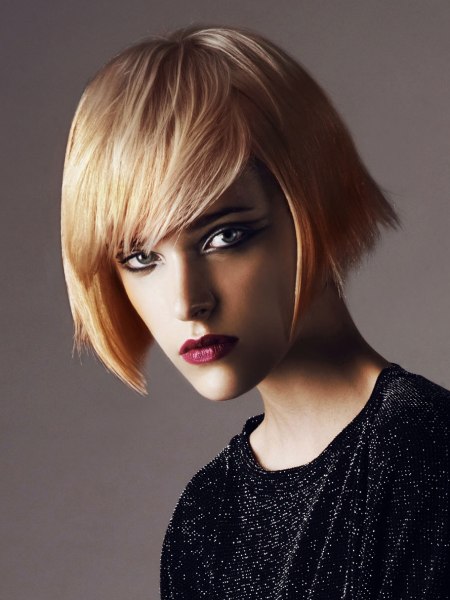 The bob must be the most reinvented hairstyle of all times and yet it still comes along with new twists every season. This soft version of a modern chin length bob is dipped in a beautiful rose and orange crystal color with a transition to increasing color intensity from the roots to the tips.

The ends are just a wee bit uneven with soft texture. A long fringe that falls in a generous curve with a lightly disheveled surface makes the look pop. The sides along the face are softly curved and styled to accentuate her features.


Amber Glow in Retro Style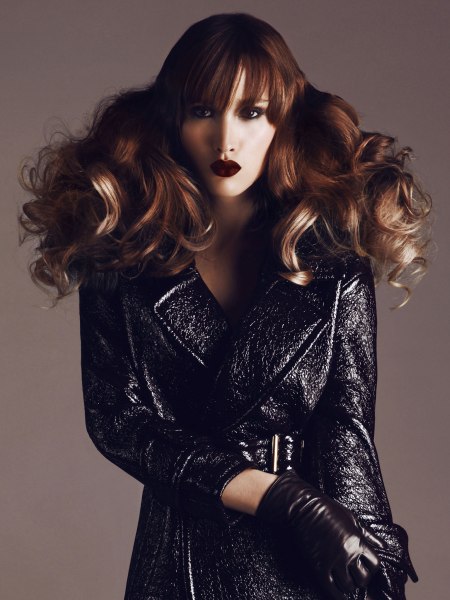 This glamorous updo is a great hairstyle for festive occasions. The va-va-voom volume was tamed by arranging the hair in large swinging curves all around the head.

Special emphasis was placed on the thick and disrupted fringe. Highlights in a smoldering amber color add drama to the breathtaking creation.

Salon: Sanké Hairdressers
Hair Cindy Van Diesen & Michaël Del Bianco
Make-up: Joyce Walian
Styling: Nick Foss
Photography: Giel Domen