Lovely Black by Framesi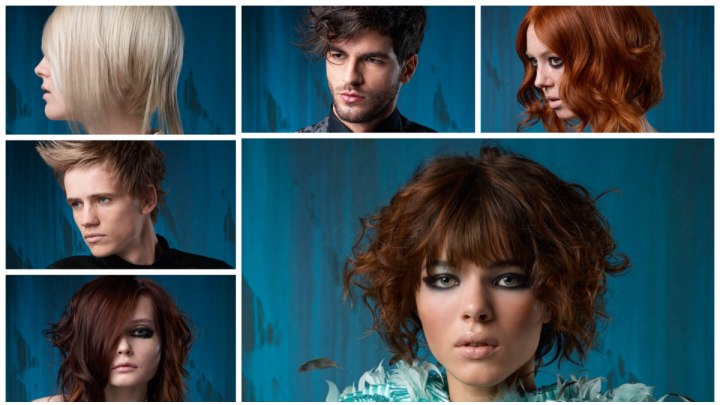 Scroll down for more photos ↓

Black is more than a color. It is also a feeling of deep passion and love, of secrets, mystery and ancient history. Framesi used this vibe as the inspiration to a hairstyles collection that features bright colors and very original cuts of the hair. The spirit of black is captured without using the actual color.

The extravagant looks carry traits of historical influences and a dark romanticism that makes us think of heavy velvets, brocade and golden candelabras. At the same time the collection is undeniably modern. It is just this juxtaposition of space, time and style that will leave a haunting image imprinted in the mind, long after looking at one of these stunning hairstyles.

Click here to watch the video of this collection.


Layers Inside Out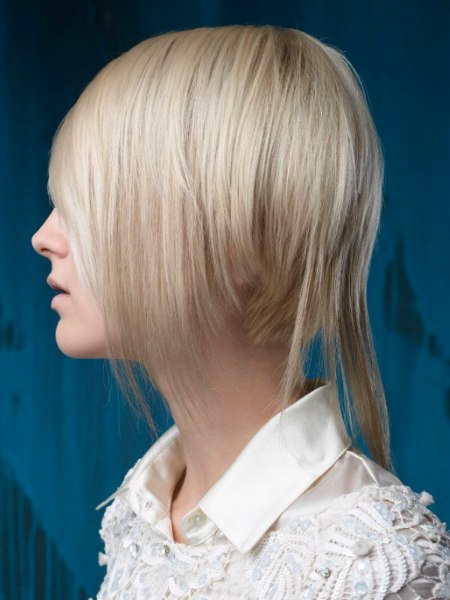 By reversing the order of layers with the longer layers now on the outside, Framesi challenges our perception and conventions while creating a look of ravishing magic. The inside out cut is not all, in between the lengths vary and partially reveal a short graduated neckline.

Asymmetry comes with a trendy edge and every angle offers a different view. Transparent lightness with sensual movement in a supersoft shade of blonde. Transform yourself, and you will transform your life.


Ruffles and Lace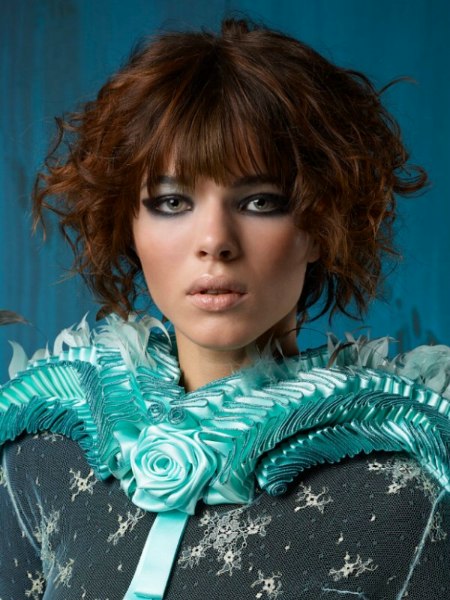 Extraordinary women need extraordinary hairstyles. Playful curls in a short length with the extravagant treatment by Framesi might be just the answer. A perfect balance of definition and disarray, shaping layers and a sleek fringe at eyebrow length are at your service.

Individual curls are accentuated while others toned down. Texture works its way throughout and is most visible in the soft and jagged line of the bangs. A very rich brown received subtle highlights for just a little extra glow.


Shorter Back Hairstyle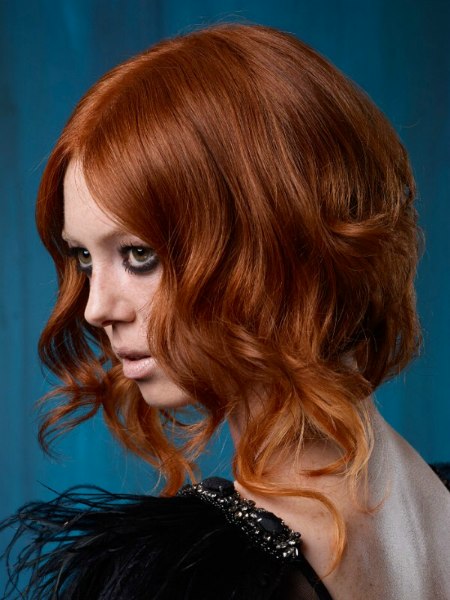 Face framing curls go from below chin to below shoulder and then shorter again until the hair transitions to a shorter and layered section in the back. Parted in the middle the hairstyle reflects history and romance in front and modern volume and movement in the back.

Both parts fit seamlessly and the combination is a unique, very modern and very sexy look that is just made for lacy, feathery outfits full of luxury and glamour. A deep copper hair color is the frosting on the cake.


Twist of a Fringe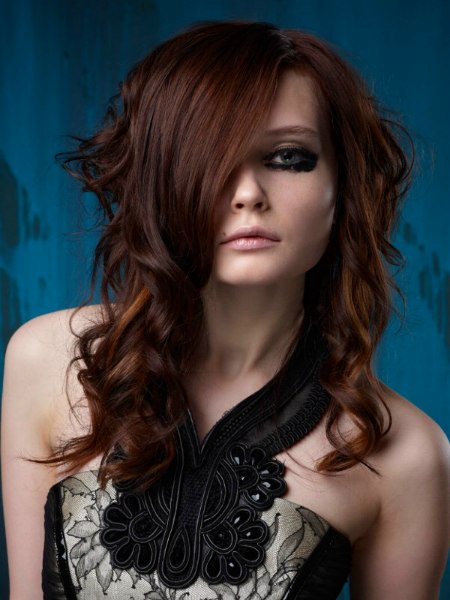 Take some Art Déco and throw it in a shaker with a shot of Goth, mix well and sweeten it with a good helping of Italian stylish instinct and out comes the perfect hairstyle for some dolce far niente.

Long sleek sections are twisted with wavy, curly strands and draped to cover a bit less than half of her face on the wider side of the partition. The rest of the hair falls as it delights with more waves and controlled volume. Dark golden color accents let the rich, medium brown vibrate.


Romantic Fringe for Him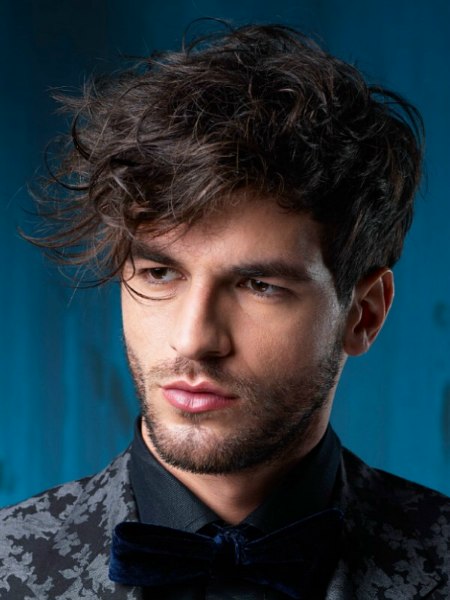 Steam-punk fans and heroes of the romantic realm will have to have this unconventional and gorgeous new hairstyle. It combines classic and modern touches like no other and transforms him from handsome to irresistible.

Short sides keep things cool and easy to handle, but the longer curly top exudes his true spirit, which is untamed and full of dreams and passion.


Stream of Handsomeness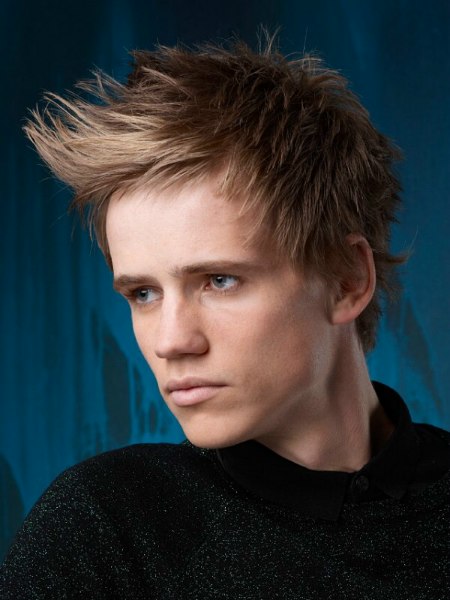 One direction is all that well cut hair needs. And with that we are not talking about the popular band, but a way of styling trendy hair. His hair is cropped short with a transition of lengths going from short all around to an extended fringe.

The extra length in front is his ticket to great styling and even better a range of different looks. Here the texture of the hair is pronounced with the rough and streamlined styling.

Hair: Framesi

See also: Short hairstyles | Long hairstyles | Men's hairstyles