Make Limp Hair More Voluminous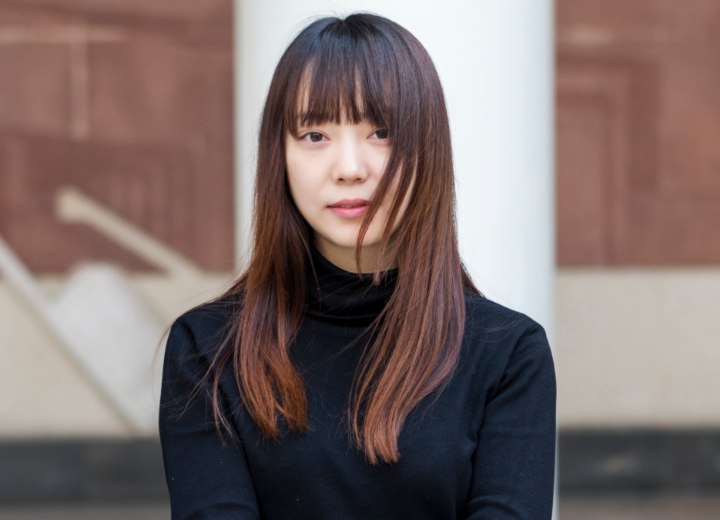 Q: I am Asian and have dark, straight, limp, and fine hair and I am looking for a shampoo and conditioner and any other styling products that will work best to make my hair look as voluminous as possible. I don't believe I have dry hair. I am not too sure of the difference between limp and dry hair. Please tell me what brands to use.



A: First of all, the difference between limp and dry hair is easy. These two terms refer to completely different states of condition. Limp hair is hair that does not hold a style and simply hangs lifelessly. Dry hair is hair that lacks moisture and can be brittle and easily broken. Both of these conditions can be treated with the right care and the right type of products.

As a rule, we don't endorse specific brands of products here on Hairfinder. I can, however, assure you that on the whole you can feel confident using the brand of product you like best. The important thing for you is to look for shampoo and conditioners that "add body and fullness", or have "volumizing formulas".

In addition, after shampooing and conditioning your hair with these products, you can give your hair a final rinse with Witch Hazel (which can be found at your local drug store or in the drug section of your local supermarket) before blow dry styling. The Witch Hazel will help to give the hair added body and fullness.

Follow the Witch Hazel rinse with an application of styling mousse, or styling gel (your choice, depending on the level of hold you want) and comb the product through the hair to distribute it evenly. Then dry the hair with your blow-dryer working from roots to ends and holding the hair up from the scalp to give your hair lift at the roots.

Be sure to lower the dryer's heat and airflow setting as your hair gets drier to avoid damaging the hair. You can even (if you prefer) hold your head upside down as you dry it to get the maximum amount of lift and volume.

Using the products specifically designed for adding volume and body, as well as using the volumizing styling techniques should help you get the fullness you want.

©hairfinder.com
Photo: Linlypu/Shutterstock

See also:

Blow drying basics

Hair styling techniques

How to get thicker and fuller hair

Does hair thickining spray really work?