Ash Blonde Hair Toner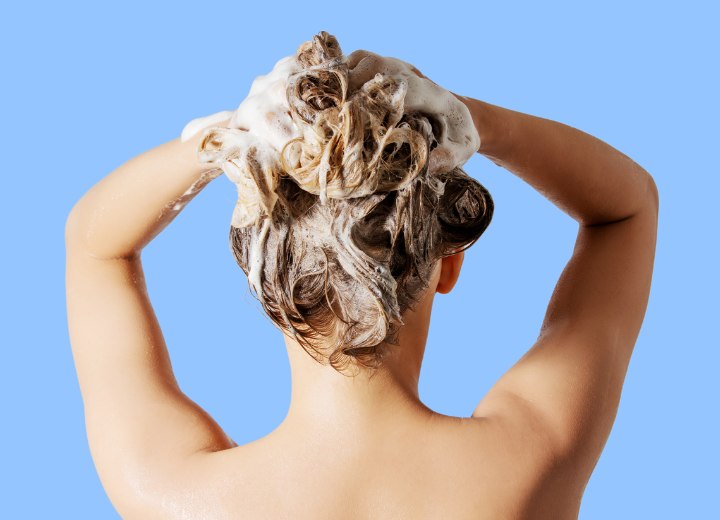 Q: I recently had an ash blonde toner applied to my bleached blond highlights in order to take out the brassiness, but instead, it looks darker and has a grayish tinge to it. In general, do toners wash out, and if so, can you recommend any shampoo or products to aid in the process? How long does it take for a toner to wash out? I wash my hair twice a week. Thanks.



A: Unless the "toner" was a temporary, semi-permanent or demi-permanent hair color formula, I'm afraid it's permanent hair color, and won't wash out. Furthermore, even if it was semi- or demi-permanent, the fact that it was applied to bleached hair means that it may have penetrated more deeply than typical and may take longer to fade (if it fades at all).

Generally speaking, a toner is a permanent hair color that is more translucent and is designed to add a "tone" to hair that has been pre-lightened. It is always designed to be permanent, as it is normally a part of a two-process color service.

As mentioned earlier here, demi- and semi-permanent hair color and temporary hair colors will wash out – temporary with the next shampoo and semi- and demi-permanent colors within 8-12 shampoos – and using a clarifying shampoo can speed this process.

What you need is a minor color correction. The ash blonde toner (which probably had a bluish or greenish base color) reacted to the pale yellow of your bleached hair and left you with the grayish cast.

I can offer this as a way to get rid of the grayish tint to your highlighted hair: You'll need to visit your local beauty supply store and get a level 9 or 10 haircolor that has a red-orange base, a small bottle of 20-volume peroxide, a bowl and applicator brush, and a good moisturizing conditioner. Mix 1 ounce of the haircolor with 1 ounce of the peroxide, then add 2 ounces of conditioner to this mixture and stir until thoroughly blended.

Apply the mixture to your clean, dry hair in the areas that are affected and cover with a plastic cap. Leave it on the hair for 10 minutes and rinse thoroughly with warm water. The result should be a removal of the grayish tinge of the bleached hair. If there is still some graying, repeat the correction process (you have enough haircolor in one bottle for two of the applications as I've described) and leave the mixture on the hair for 20 minutes instead. This should eliminate any gray cast your highlights have.

©hairfinder.com
Photo: B-D-S Piotr Marcinski/Shutterstock

See also:

How bleaching hair works

The different types of hair color

The hair color levels

How long do hair dyes last?