Gary Gill @ Monroe Hairdressing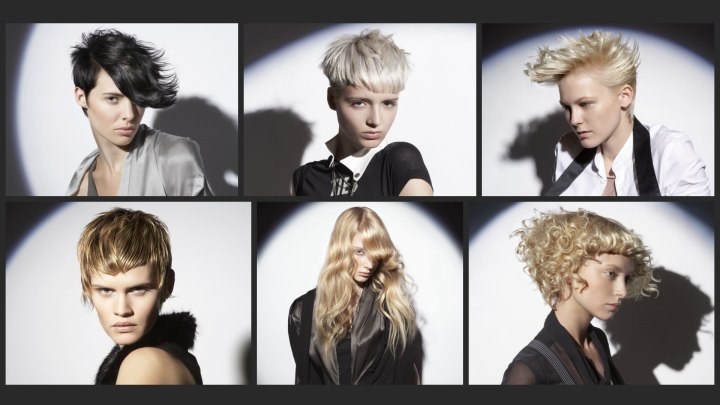 Gary Gill brings the moxie of short crisp hairstyles along with a sweeping dynasty of wind-fluffed textures. From tight ridges of waves to massive amounts of curl and graceful length is sure to allure and inspire many minds.


Boyish Short Haircut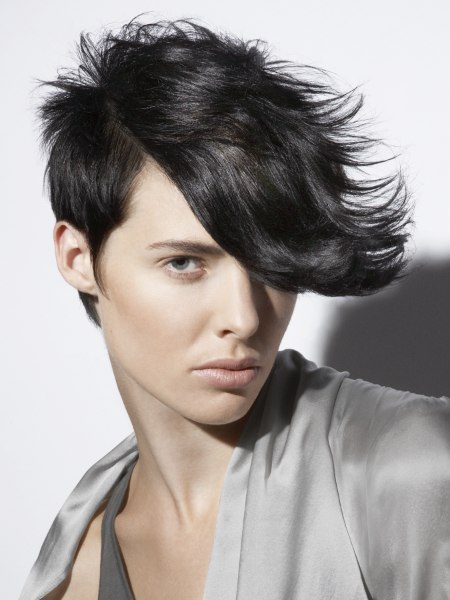 The art of a boyish short haircut comes with a close crop around the ears, along the nape and spiked up a bit in the crown. A generous movement of hair divides the cut from short to long and is plunged well over the model's eye with flips on the ends.


Short Smooth Layers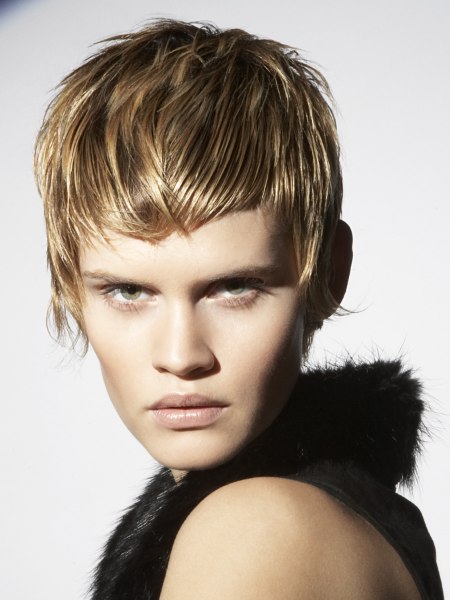 A myriad of blondes and brown tones are cut into short smooth layers that are combed toward the face and overlap on the top. Small thin threads of hair are fringed along the sides affronting the ears to frame the face. A little gloss will bring out the sheen for this short crop.


Long Blonde Hair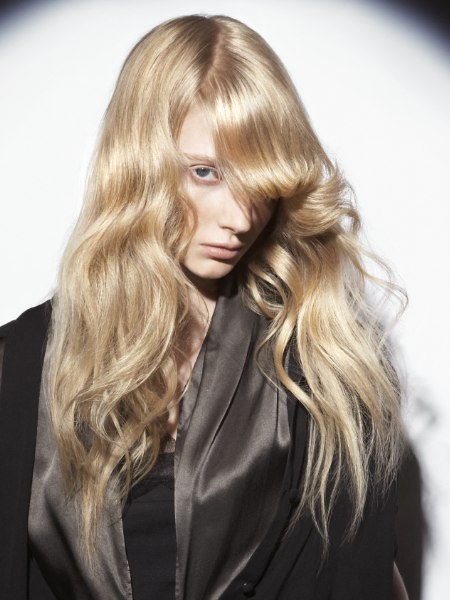 A satiating sizzle of long blonde hair succumbed into rolls, waves and flips began from the angled part. Both sides flow in a gentle heaviness that end below the shoulders. The use of a medium curling iron will help with this hairstyle.


Clusters of Curls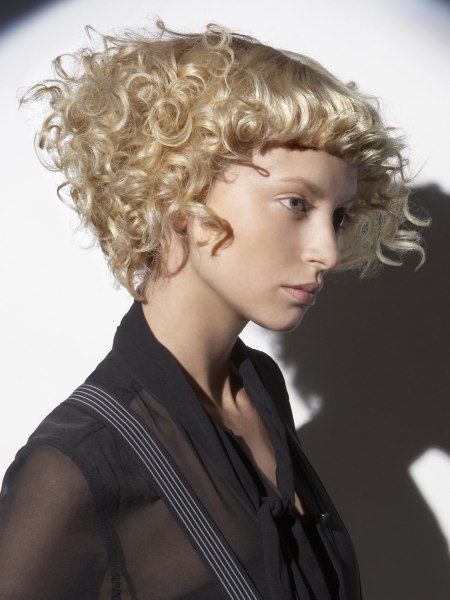 A sketch of inventiveness produces blonde clusters of curls that are amassed around the head of the model with deep waves edged along the front and flips of hair in tune with the other hair that skirts around the sides. Experiment with your curling iron. Spritz gloss.


Rebellious Hairstyle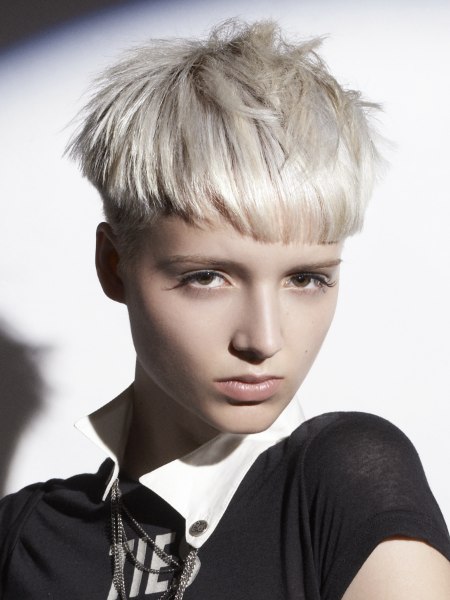 A delightfully rebellious hairstyle is clipped up short around the nape in the back, high over the ears and slowly graduating into a bit of length. The top is spiked and chopped to reveal every line and every form of this most unique hairstyle.


Windswept Look


A windswept coiffure is developed through the fringe and along the collar. There's heavy texturing in the crown. Wings along the sides and over the top appear as if a strong gulf breeze suddenly ran through the model's platinum hair. Gel and spray will help with this hairstyle.

Hair: Gary Gill @ Monroe Hairdressing
Make-up: Irena Rogers
Clothes Stylist: Neil Stuart
Photography: Daniel O'Connell
Products: Wella Professionals

See also: Short hairstyles | Long hairstyles