The Fusion Collection
Schwarzkopf Essential Looks


After a summer full with soft, romantic and feminine looks, it is time to toughen up! The new "Essential Looks" collection by Schwarzkopf Professional - The Fusion Collection - rings in the return to courageous glamour and to a wild fall / winter season! An exciting premiere for Essential Looks: the Schwarzkopf team has created a second, commercial variation to each new trend.

For the first time with an Essential Looks Collection the fashion focused looks are combined with an additional, softer and at the same time more commercial interpretation: for each of the four new looks there is a trend and a style variation. This way the Schwarzkopf team shows that each trend allows many different options. The style variations provide a direct suggestion for a more relaxed version of the new fashion trends.



Steve Hogan, Essential Looks Creative Director says: "At Schwarzkopf Professional we believe in change. Fashion changes constantly and we want to do the same. The fusion collection does not only deliver insider information about the coming fashion, but a complete portfolio with amazing looks, that give enough room to individuality."


Rock Chic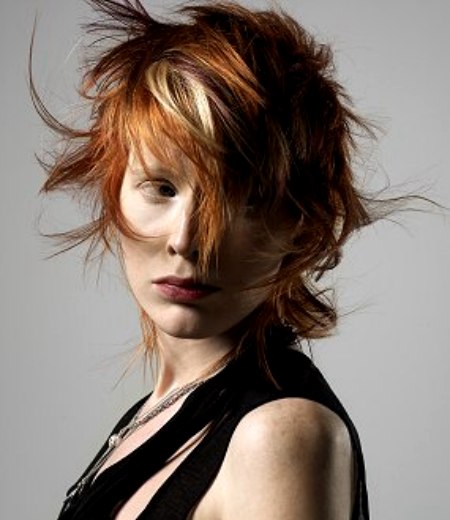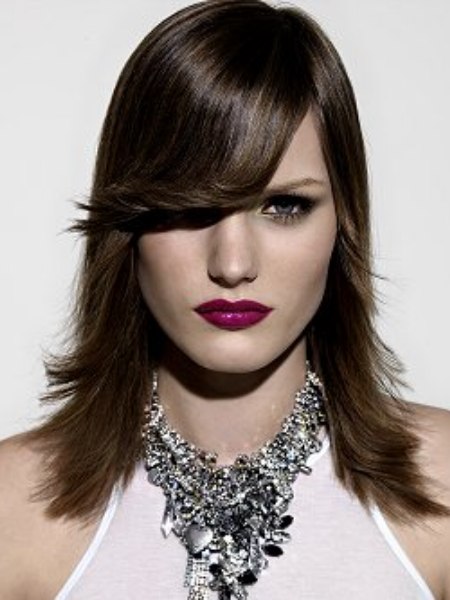 Grunge and glamour are mixed into a dangerous and sexy Rock'n Roll look for Rock Chic. "This trend incorporates the fusion of male clothes and feminine styling. This combination is a key element in the coming season," says Steve Hogan.

The hair colors get much attention: platinum blonde tones are combined with copper hues and form a rough look with deep contrasts. The cut has a short inner section with longer parts on the sides. Strong layers provide much texture, they appear irregular and casual.

In the softer version of Rock Chic the stubborn look has mellowed out. The bangs are a key element. Soft layers bring volume to the hair and soft golden tones take the glamour an additional notch up.


New Radical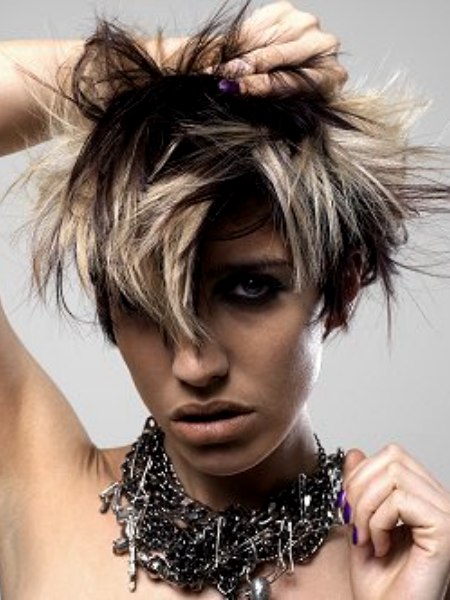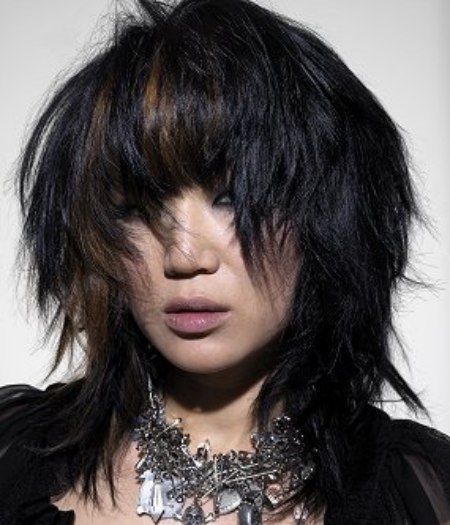 The new punky looks take the trend to a tough and urban direction. Avantgarde, irregularly textured haircuts and heavy bangs are in demand. Even the colors are blended to shock: dark tones like a black violet bring depth to the look - a light section within the shape creates contrast and a rough effect.

For the commercial variation of "New Radical" the hair is longer and layered. Colors ranging from a lively orange to soft brown, caramel, gold and blond tones are used to accentuate.


Raven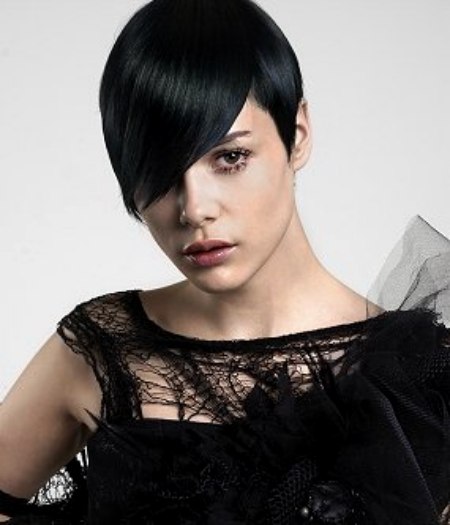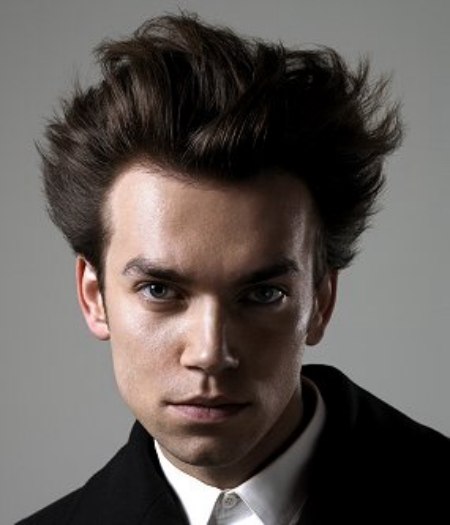 This trend represents another key topic of the season: pure, black elegance and magic! The haircut shows a short, gradated contour with long top hair. Heavy bangs, a key characteristic of the current haircuts, fall long and tear shaped across the face.

To make this look even more dramatic, deep blue and green hues were incorporated into the hair. On the midnight black hair they shimmer like oil on water.

The heavy bangs bring drama also to the styling variation. Instead of deep black hair, a dark brown tone provides enough depth.


Beat Girl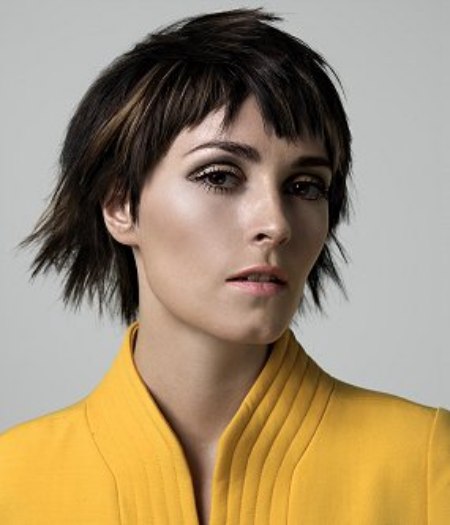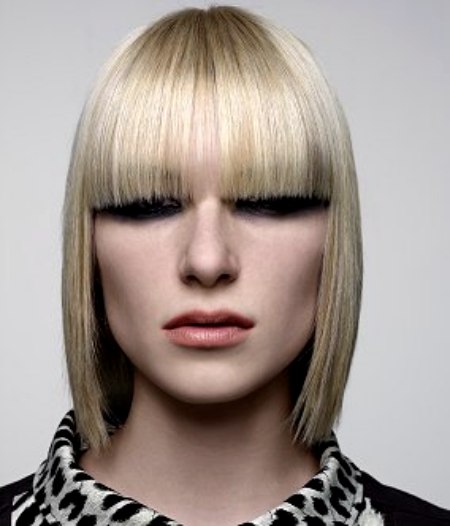 Beat Girl takes us back to the 60s, but this look has nothing in common with sweet baby dolls. Clear cuts and contours represent the new elegance, which makes this 60s look cool, with an effortless appearance. In the new season, the "IT Girls" wear new retro styled fashion.

Metallic colors and strong futuristic materials - this is pure Carnaby Street Chic! The hair is cut short. The colors for "Beat Girls" are brown and blonde, accentuated with darker tones like black. This mix enables depth, contrasts and texture in the strongly textured contours.

The commercial variation shows the typical, clear lines of the classic sixties bob and heavy, graphical bangs, which appear in many of this season's cuts. Chilled, crystalline blond tones are the right choice for "Beat Girls".

Photos: Schwarzkopf