The Look by Farouk Systems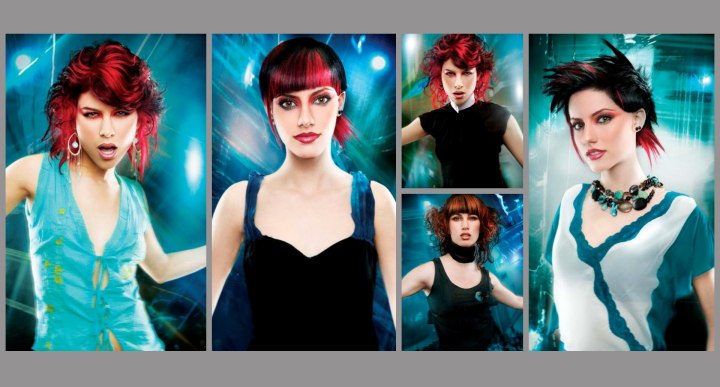 Scroll down for more photos ↓

Making the invisible visible is the definition that the Farouk team gives for art. With this motto they transform hair into creations that bring out the unknown sides and the invisible beauty of women.

Passion is the key ingredient to amazing creations. The usual adjectives fail to describe their hairstyles. Innovative, breathtaking, elaborate, stylish, extravagant, revolutionary, impressive, intense and colorful cannot fully describe the effect of the Farouk creations. They are simply beautiful.

Works of art often exude a certain energy that attaches itself to the onlooker and admirer. This is the case with the glamorous and dynamic Farouk styles that the highly inspired and passionately creative team has developed.



The collection "the look" was inspired by the shapes of the earth when seen from an airplane at high altitude. The curves of the rivers and the geometrical shapes of fields and streets together with the color schemes of nature that are changing with the seasons and the locations have laid the seeds for a collection of wearable art.

The stimulating and vivacious styles are glamorous, full of interesting texture; they are versatile and very colorful. Created with innovative techniques and Farouk's own successful line of nourishing hair products and colors, as the CHI Ionic Permanent Shine Color and the superior CHI styling tools.


Glam Look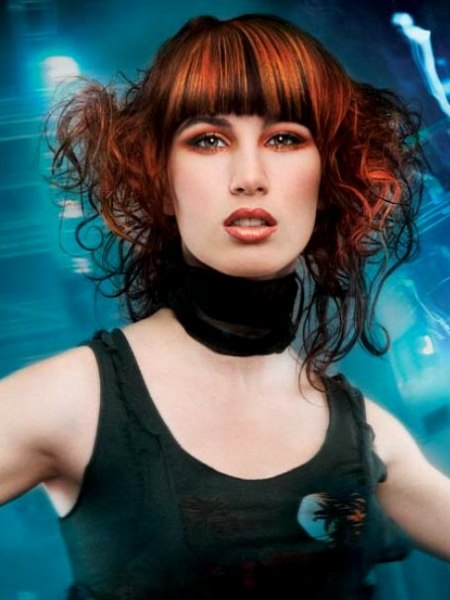 Beautiful contrast in shapes and color makes this style stunning. Large curls are teeming on the back and side of the head like a wreath in red, copper and black.

The bangs slide to the height of the eyebrows in striped sleekness and form a straight line with rounded edges to effectively frame the face.

The curls have been slightly disheveled through kneading and teasing with thin, longer strands dramatically pouring down to the shoulders.


Sheer Look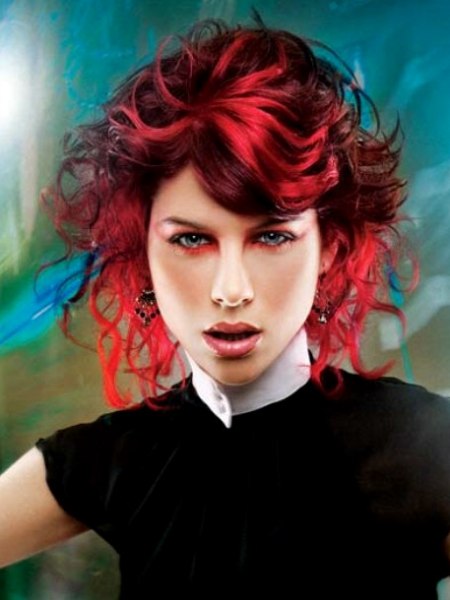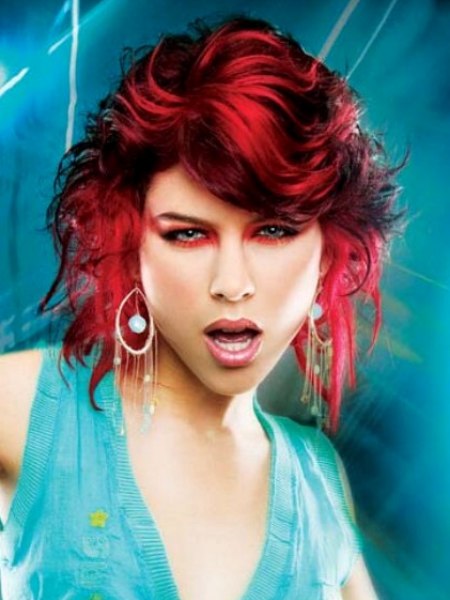 Sheer Look Colors so bright they appear to be transparent. Shapes are taken from nature and styled into hair with all the heat of a volcanic eruption. The hair is layered and at ear height longer strands are structured and trimmed to cascade down the rear part like a glowing veil of liquid lava.

The base color is a deep brown, spiced up with purple sections and the breathtaking bright coral - lava colored strands.


Mod Look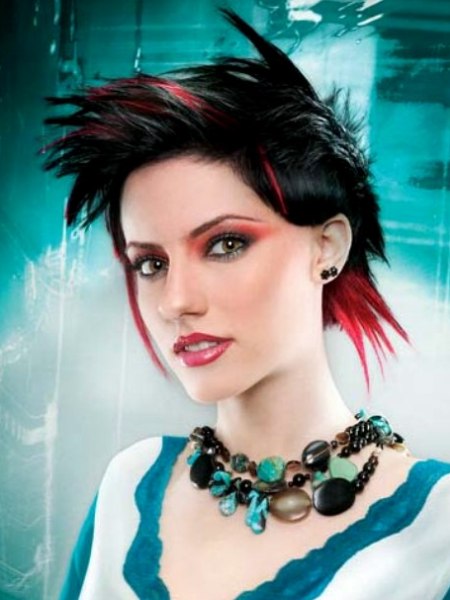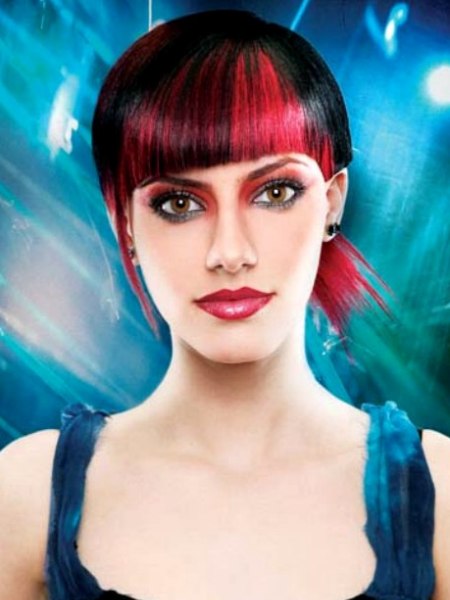 This haircut demonstrates the versatility of the Farouk styles like no other - from a sleek mod style to a bird of paradise version. The hair is cut in a helmet shape with a light diagonal front and rounded transitions from fringe to the sides.

A few longer sections on one side and in the back catch they eye, but the real drama comes with the color. Bright pink - coral stripes are foil-colored onto the black base and become a well positioned part of this artistic creation.

Hair & Products: Farouk Systems

See also: Short hairstyles | Medium hairstyles