Obsessions by Haute Coiffure Française

Scroll down for more photos ↓

For this winter line, the Haute Coiffure Française team of designers is going for a daring break with styles, creating a clash of influences and cultures inspired by raw materials and cubism and by Roman noir themes from the L'Oréal Professionnel "Thriller" color collection.

The Obsessions line is the last word in chic, reminiscent of the enigmatic, intriguing Hollywood icons of the 50s. Heroines with a vintage look!


Middle Hairstyle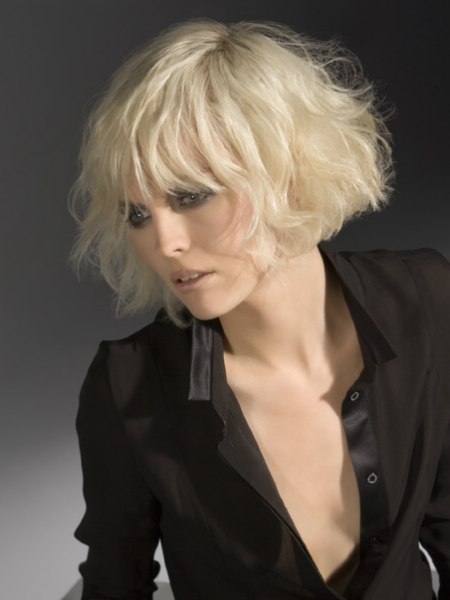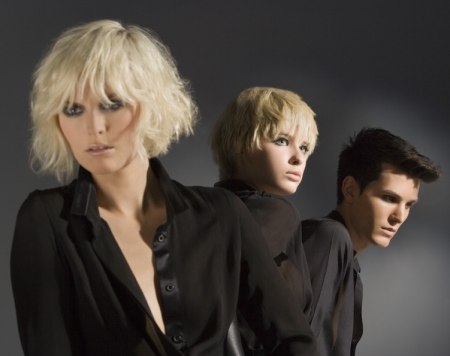 Clippers are used for a sharp haircut which is then thinned with scissors to create this distinctive ruffled, fluffed bob, starring a soft, free-flowing texture.

A superb pastel shade provides the color: very light natural iridescent blonde (Luo Color by L'Oréal Professionnel).


Short Sculpted Haircut


This short sculpted cut with long strands, carefully arranged using clippers, creates a rounded effect, featuring a shiny, natural texture (Playball range) and a light pearl blonde shade (Majiblond by L'Oréal Professionnel).


Haircut for Men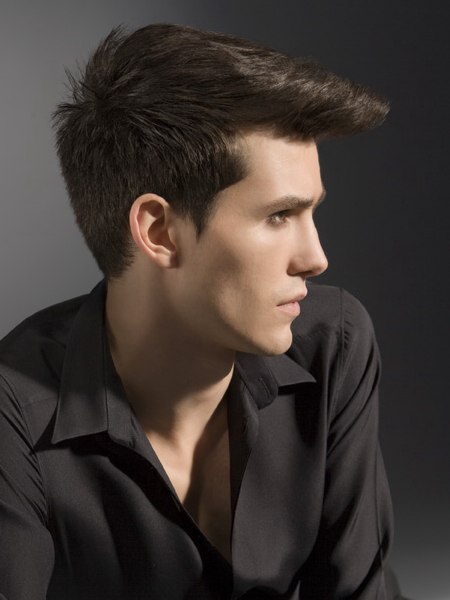 Providing all the charm of a totally classic look. The cut has well-defined contours, varying lengths and a waxed styling effect achieved using the L'Oréal Professionnel Playball range.

Hairstyles & Copyight: Haute Coiffure Française
Photography: Alain Bocquet

See also: Short hairstyles | Men's hairstyles