Gallery Edition by Farouk Systems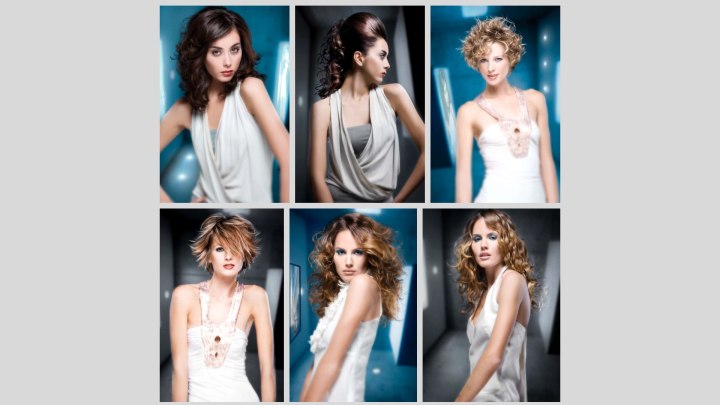 Scroll down for more photos ↓

Hair as a canvas, hairstyling the art form that transforms our gifts of nature into works of sheer beauty.

Inspired by classic and modern art as well as by nature the Farouk Systems stylist turn their inspiration into wearable sculptures.

The model becomes the muse and the brushstrokes of the Farouk Artistic Team are made in the tradition and with the philosophy of the old masters like Monet and DaVinci. The special CHI color formula by Farouk Systems is the medium of choice. CHI Ionic colors are free of ammonia and allow for superior blending and mixing colors and therefore the utmost in "hairtistic" freedom.



Attention to detail and a vision of greatness are the ingredients to any creation that is to become a timeless work of art.

The Gallery Edition features luxurious hairstyles based on softly textured cuts complimented by inspired coloring techniques that play with the light and the imagination.


Soft Haircut with Options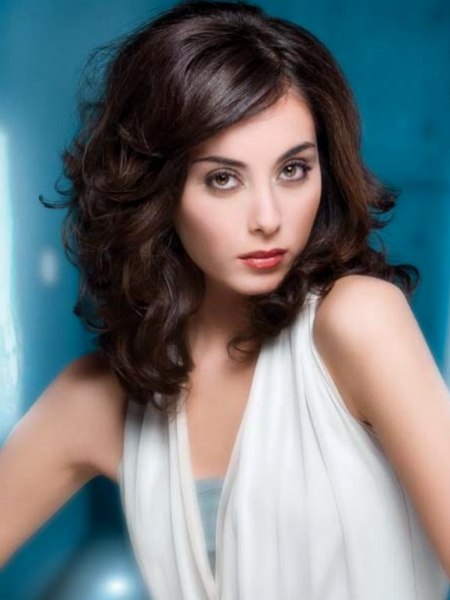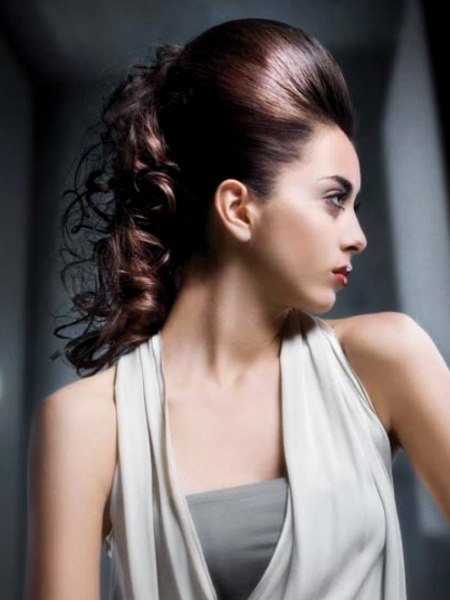 Soft layers and a cutting technique that follows the hair's own flow create volume and natural movement. The natural curls are enhanced by glistening shine and the deep, rich color with subtle highlights and lowlights that were painted onto the hair.

This sublime base cut can be transformed to a highly refined elegant updo that shows off the curls with much definition pulled together at the back of the head. The front and sides are brushed to a sleek shine, then positioned over the head in a high and round dome, showcasing the artistic blend of lighter and darker colors.


Impressions of Light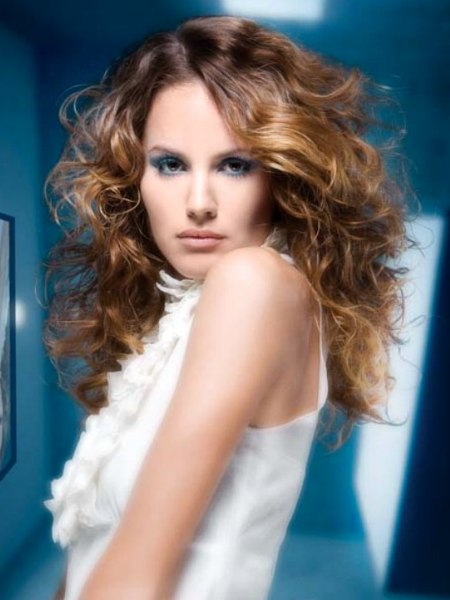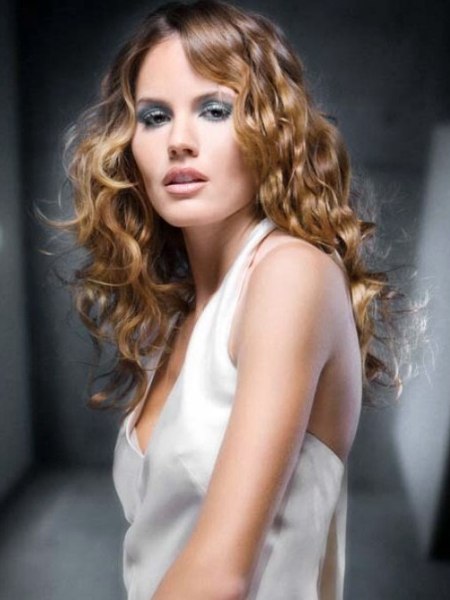 Angelic waves catch and reflect the light with hundreds of soft curves. The shimmering glow reminds of a masterful impressionist painting and, in fact, the vibrant hair color was painted onto the hair in darker and lighter shades.

The long hair was cut in layers following its natural motion and just slightly textured. The styling can be wild and opulent with disheveled locks and much volume. Another version is to allow the long hair to fall freely and just add some product to define and separate the curls.


Sassy Layers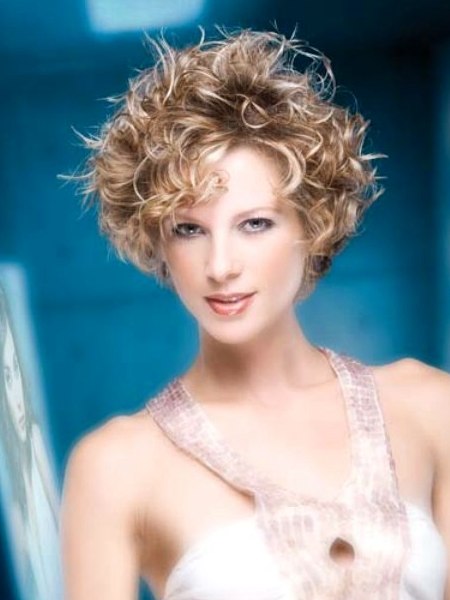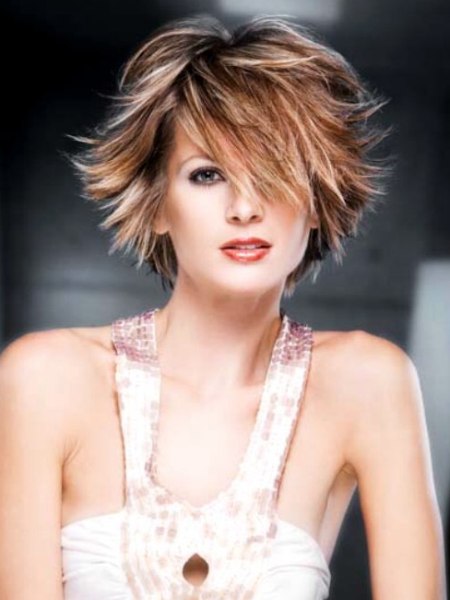 The flavor of the 60s and the beginnings of Pop Art are reflected by this short layered haircut. Highly versatile in its wild nature this hairstyle converts from curly and sweet to straight and sassy.

The layers are slightly structured and evenly distributed with one longer section that forms the diagonally styled bangs. The hair color is pure and exciting. A base medium blonde received hazel, walnut and light painted stripes that blend together for deep dimension and dynamic shine.

Hair & Products: Farouk Systems

See also: Short hairstyles | Long hairstyles | Up styles