Honey Pot by Abacus Hair Studio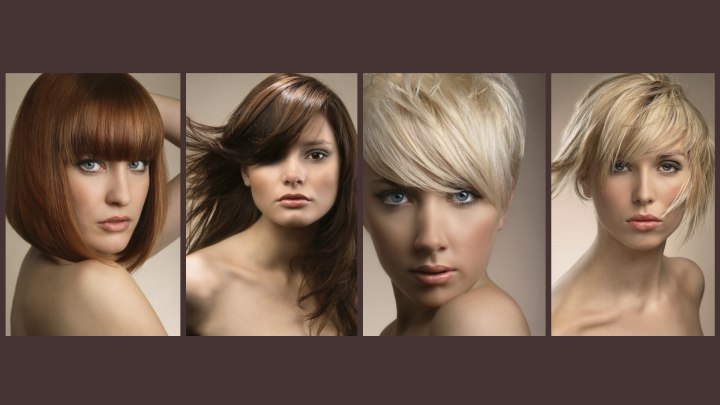 Scroll down for more photos ↓

Abacus Hair Studio composes freedom in a hush of smoothness and lines of originality. Like that of a sea breeze, layers of hair are swung out to reveal the artistic vigor that has passionately developed through an endless vision.

A conservative balance of hair lengths is available, along with red, blondes and a brunette color to tantalize your own creative juices.


Chin Embracing Bob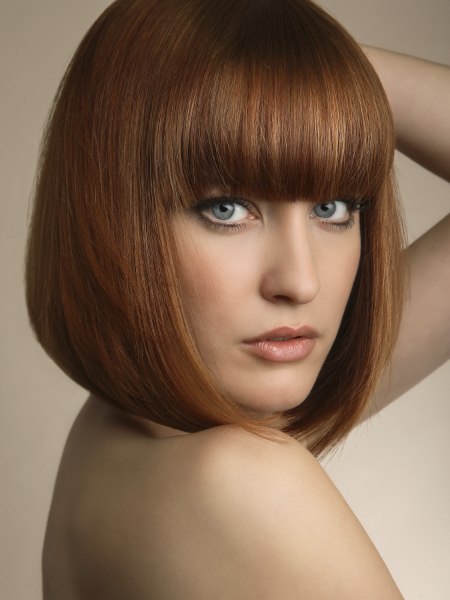 The aphrodisiac of this impeccable bob haircut takes our breath away with enticing lines that embrace the chin and that frame the model's face while magnifying her enchanted eyes. Slices of reddish gold and dark cinnamons are both threaded throughout the silhouette of her hairstyle.


Short Platinum Blonde Hair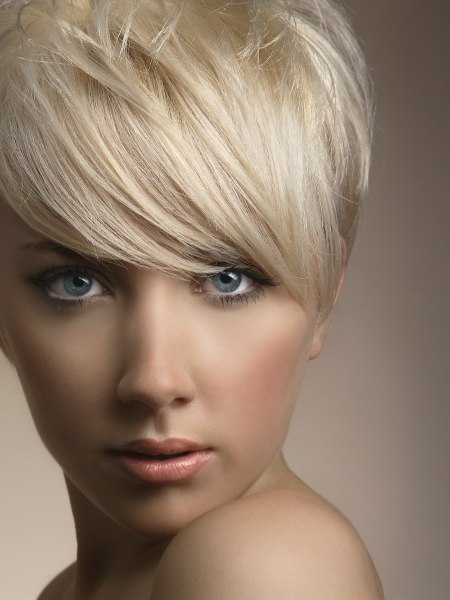 The entrapment of innocence is discovered in this model's lush platinum blonde hair that has been fashioned short along the nape and cut around the ears. With weighty movement of hair around her face.

The poofy flips on the top of the head bend over the more serious hair, covers over the brows and still expose the wide blue eyes and bow mouth.


Carefree Hair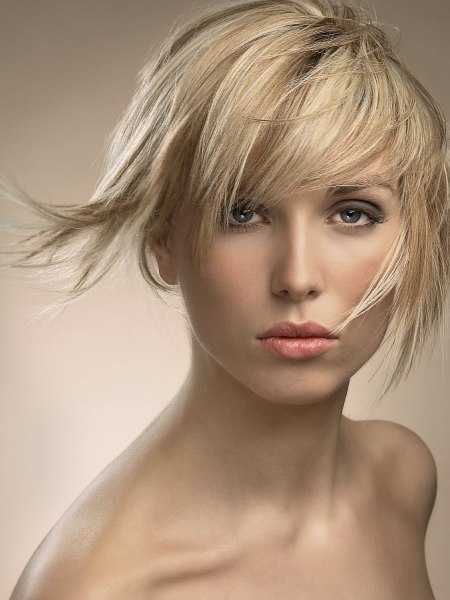 The genius of carefree lines of hair are presented with a breeze that swings the layers up revealing every line of hair color and fringe along the model's face. Heavy tweaks of multi levels are mastered to give a small amount of volume and lie gracefully where it falls.


Long Mane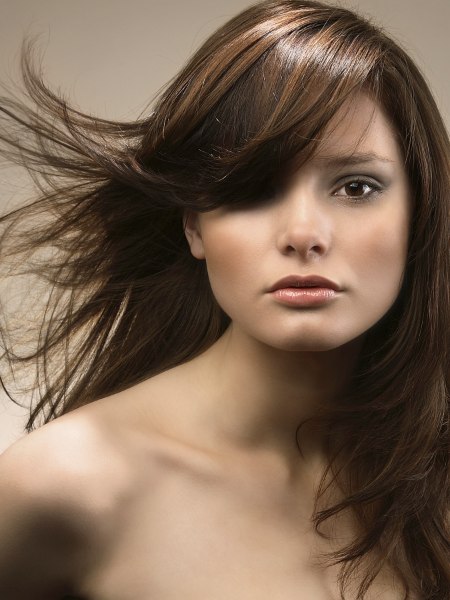 An envious long mane is blown up one side so we can see the various layers that are brought into the hairstyle. A heavy swoop of hair is brought down one eye and blended into the rest like that from a paintbrush on a canvas.

Diverse hair colors of lighter and darker browns are awarded by the uniqueness of creative talent.

Hair: Nick & Allison Ford at Abacus Hair Studio, Bewdley
Make-up: Allison Ford
Photography: Richard Miles

See also: Short hairstyles | Long hairstyles