Joey Scandizzo - Collection 2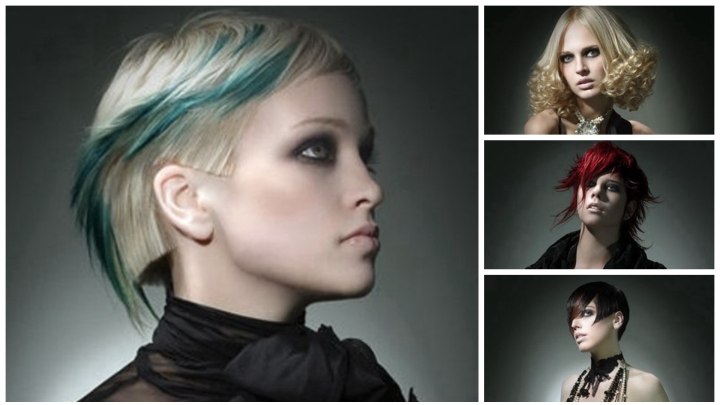 Joey Scandizzo presents his diverse collection of hair with bold splashes of colors in new power positions and stylish looks with asymmetrical smoothness and curls. Select your favorite hairstyle and book an appointment with your hairdresser!


Smooth Lines and Glossy Curls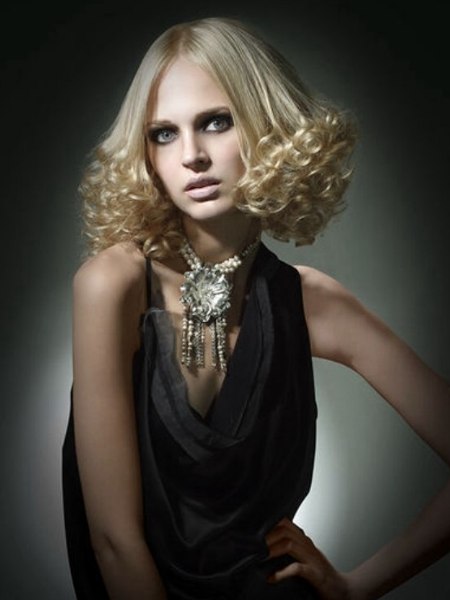 The dauntless flavor of medium long flaxen blonde hair surprises with smooth lines coming from the central part and suddenly styled into a cluster of glossy curls. Every angelic curl and line was carefully planned in this one of a kind encounter.


Sections of Blue Hair Color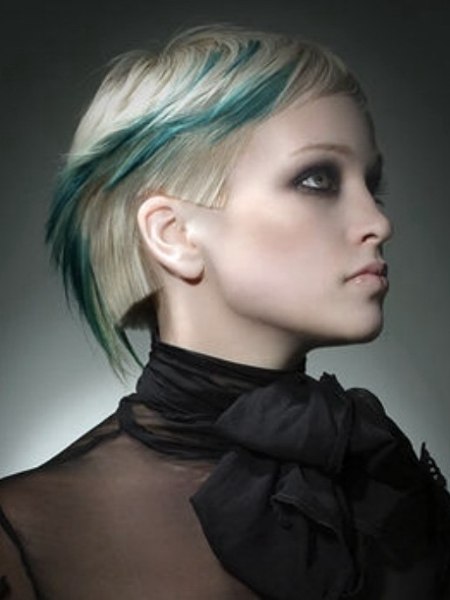 Light blonde layers are styled away from the face, with blunt edges on the sides and in the nape. Sections of blue have been formulated into the blonde, presenting attractive feathers of a birdlike resemblance to the appearance of the short hairstyle.


Smoothed Peaked Lines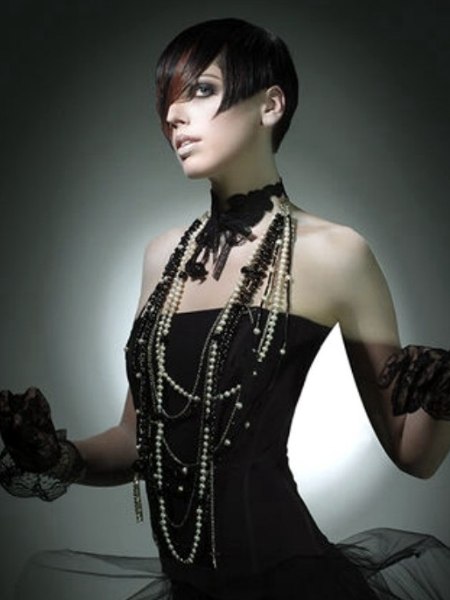 Marvelously smoothed peaked lines are tweaked over one ear. The hair lies upon the model's cheekbone and then transcends with a side part as the heavy top falls over one eye. The back is clipped up into soft shingles, displaying the importance of the front of the short hairstyle.


Wine Red Hair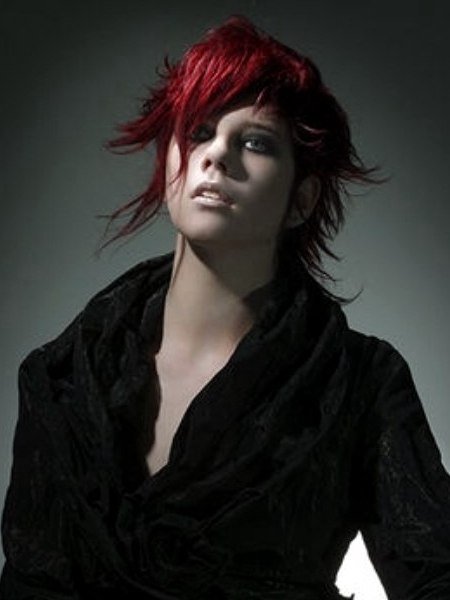 Sparkling wine red hair resonates with multiple choppy layers with some addressed below the shoulders, while others in shorter pieces. The top winds down into a small section of hair that lies upon the model's cheek.

Hair: Joey Scandizzo
Photographer: Amber Toms
Stylist: Michael Adler
Make-up: Fiona Verga
Colorist: Marie Uva

See also: Short hairstyles | Medium hairstyles