Retro Man by Sanrizz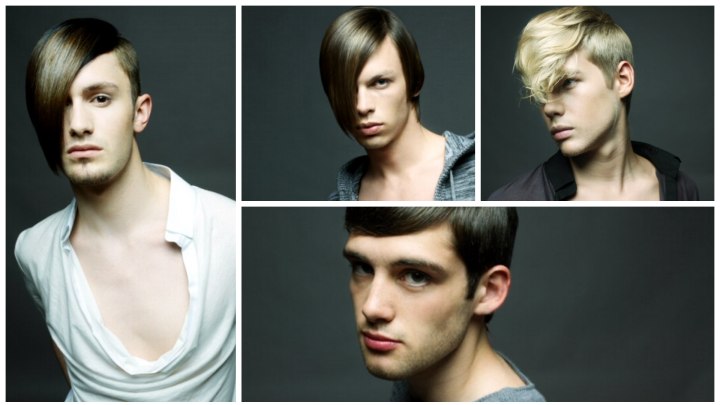 Sanrizz gives a command performance with smooth lines for the young men that fall over a corner of an eye, short clipped napes and waves that lend a bit of mystery to the personality of the character behind the hairstyles. A l'oeuvre on reconnaît l'artisan!


Clipped Sides and Back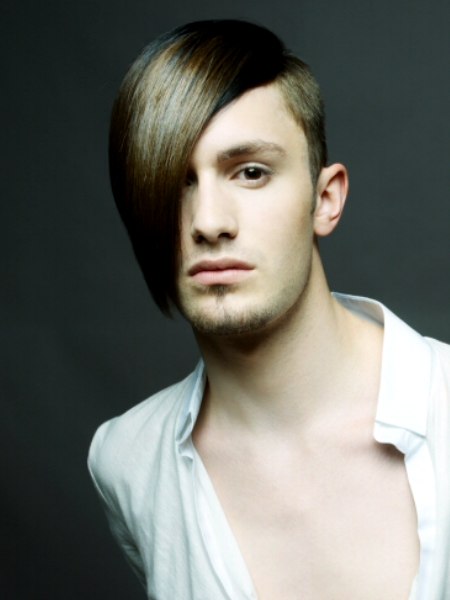 This boy wears his hair clipped up in the back and around the sides with an imposing heavy top that is bigger than life lying smoothly over his eye as the focal part of his image. Just too cool!


Plucky Crown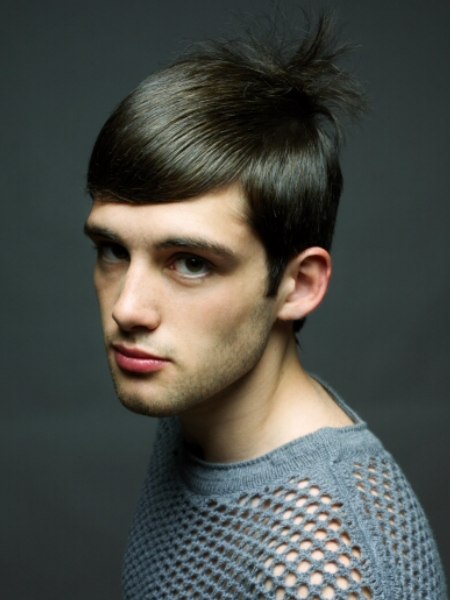 A plucky crown is the center piece of action with this man's smooth layered hairstyle. With a precision cut in the back, the hair is designed over the ears extending room for the sideburns and the weighty bangs that are combed over to the side. Use gel to keep the crown in action!


Clipped Nape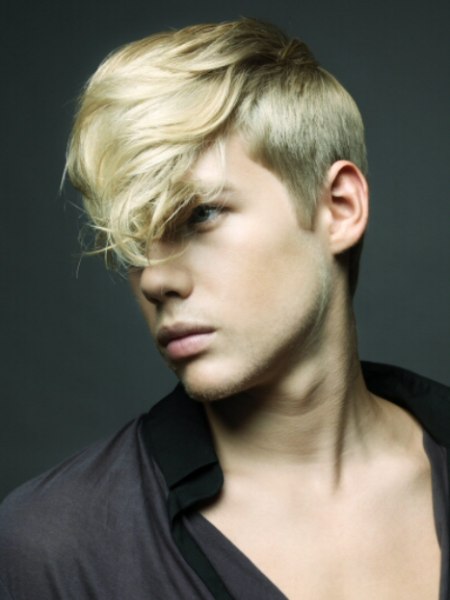 A bounty of attractive flaxen hair is centrally displayed upon our good looking young man. The hair blankets most of his forehead. The nape and sides have been clipped up with perfect harmony, reflecting the glossy blonde color. Use gloss for shine.


Hair over the Ears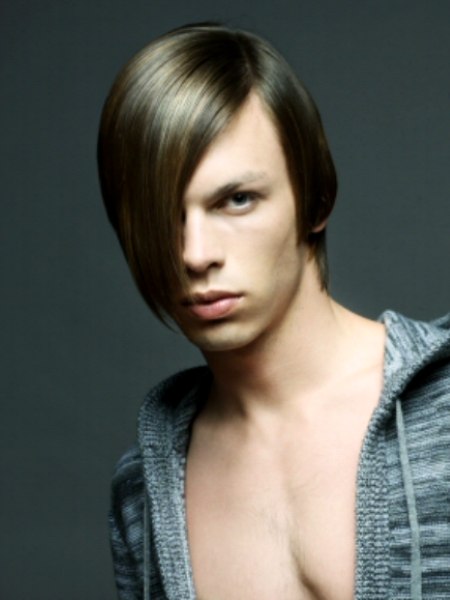 Capture the look of the smooth channels of hair moving over one side of the model's eye revealing the shades of glossy brown and blonde tones in his hair. Texted blends of hair are styled over the ears and upon the neckline balancing the approach of this retro hair design for men.

Hair: Maria O'Keefe - Sanrizz
Make-up: Lee Pearson
Styling: Rachel Bakewell
Photography: Andres Reynaga