New York by Ruth Goertz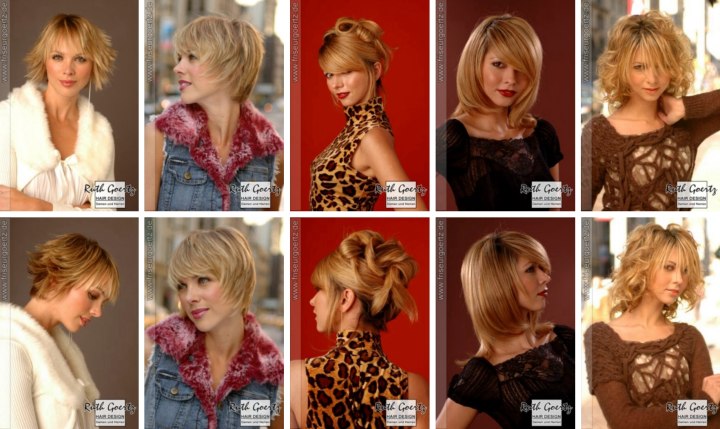 Ruth Goertz's craftsmanship brings a spirit of sans souci with whimsical lines of layers laced with a blended trio of colors, seamless methodical flows of silken hair and a touch of tousled long sassy curls. They are all here, to enhance your lifestyle.


Jaw Length Haircut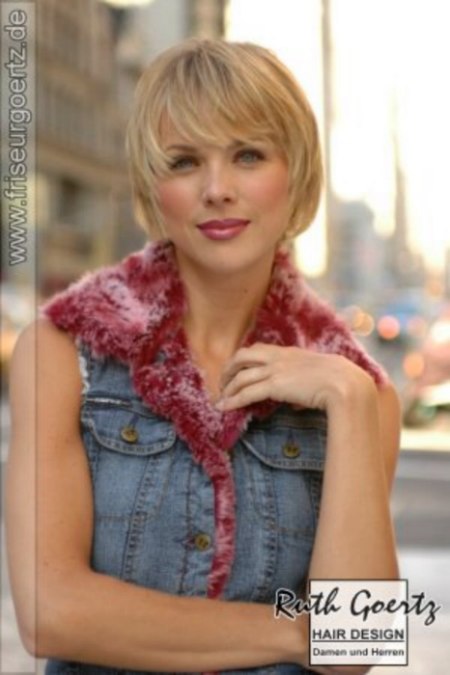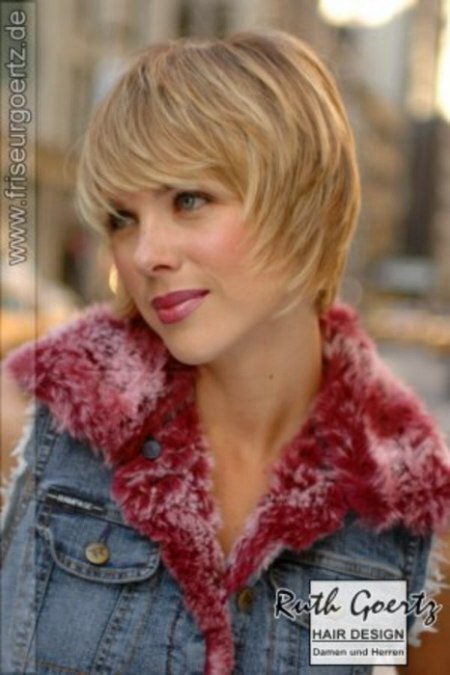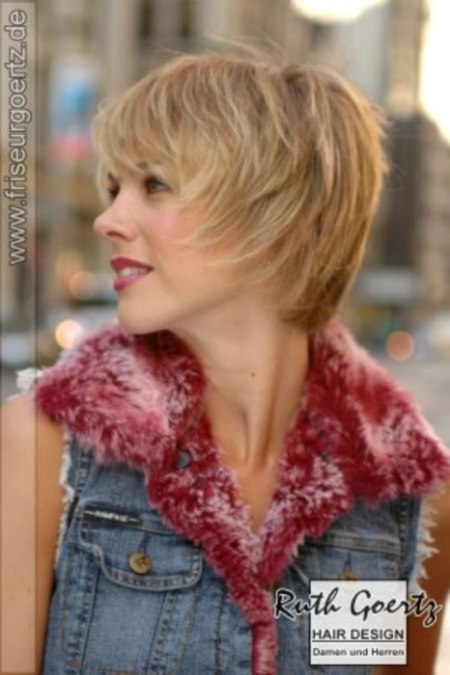 Wispy layers of sandy blonde hair are tipped with the soft rays of sun bringing noticeable tweaks of feathered fringe caressing around the jaw and over the eyebrows. The crown is cut a little bit shorter for the slight pouf we see which flows down into a heavier base along the neckline.

A beautiful short hairstyle with tapering to accentuate the cheeks and neck. Spray with styling lotion and blow with your hands.


Curls Lacing the Neckline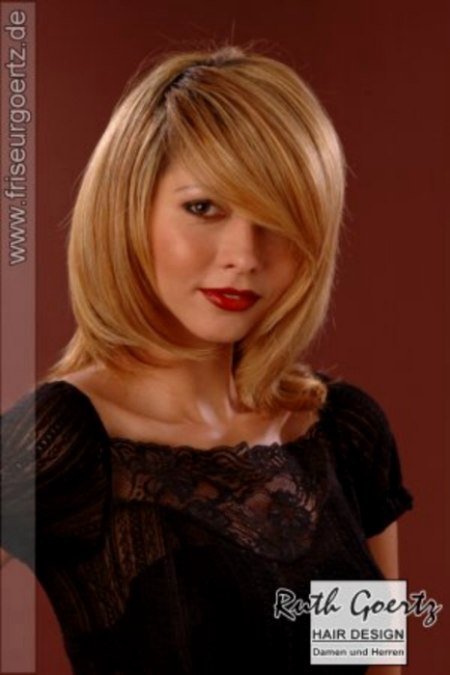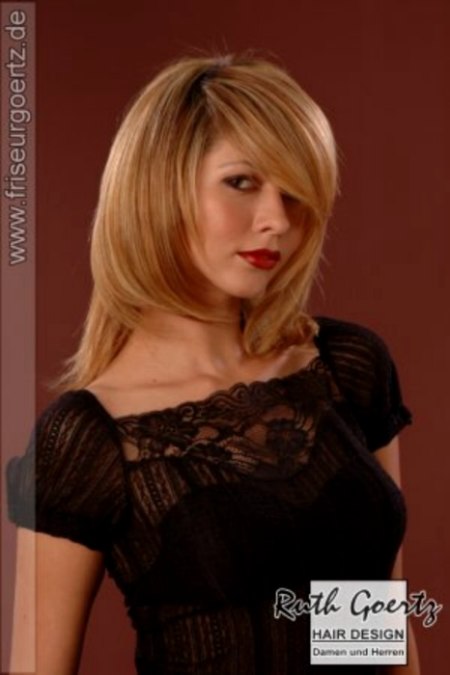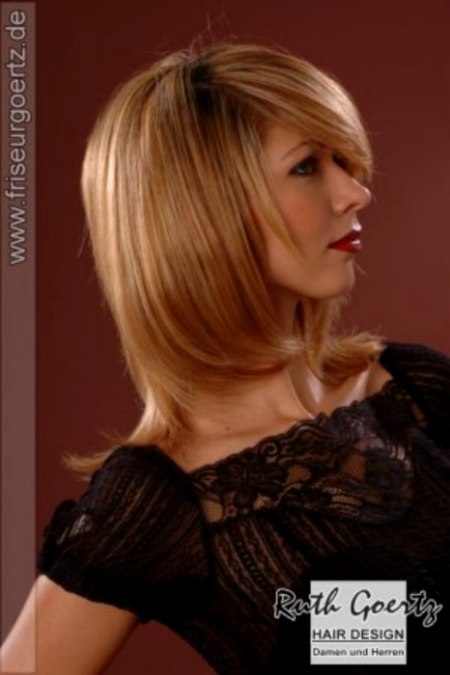 Embrace yourself with the colors of blonde, red and small amounts of brown hair with angles on the sides and rolled into large curls lacing the neckline. Weighty bangs govern the scene. They begin close to the crown and are swooped down and over one eye meeting the rest of the hair.

The back of the hair is a little bit longer and lies upon the back with a flip. Use your vented round brush to achieve the fully desired effect.


Neckline Hugging Hair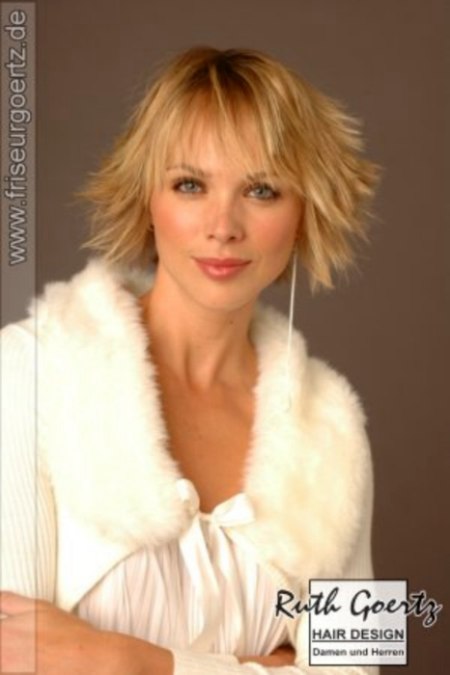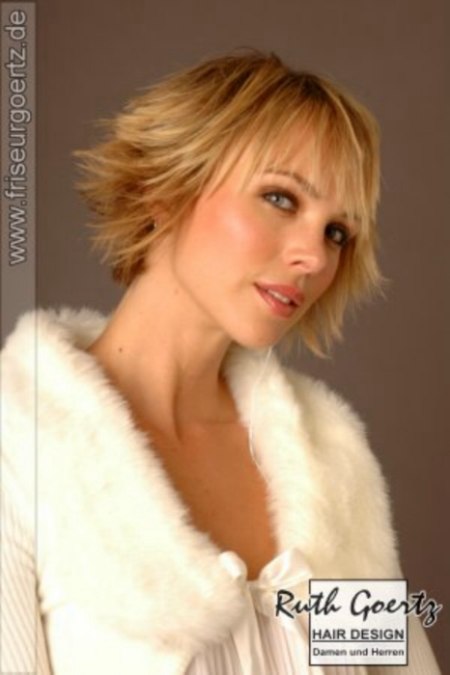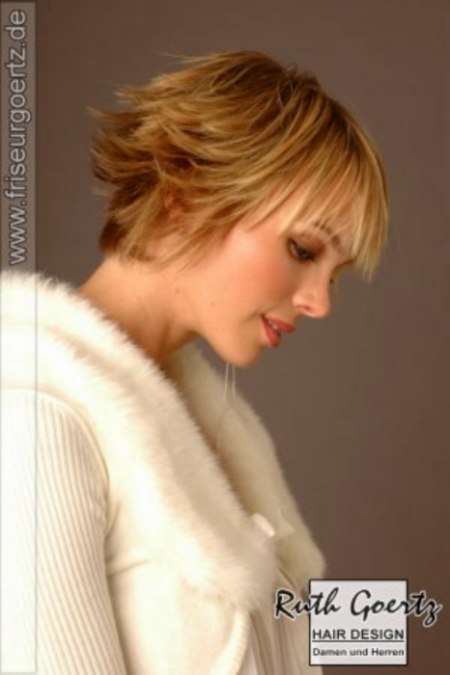 Sassiness is just a clip away with chops and jags in short layers that flick out in diverse sections. The delicate lace of blonde thinned bangs lies over the brows while the back hugs the neckline.

This haircut will make you look years younger! Freezing gel or spray will help to create this stylish short hairstyle.


Sporty Long Hairstyle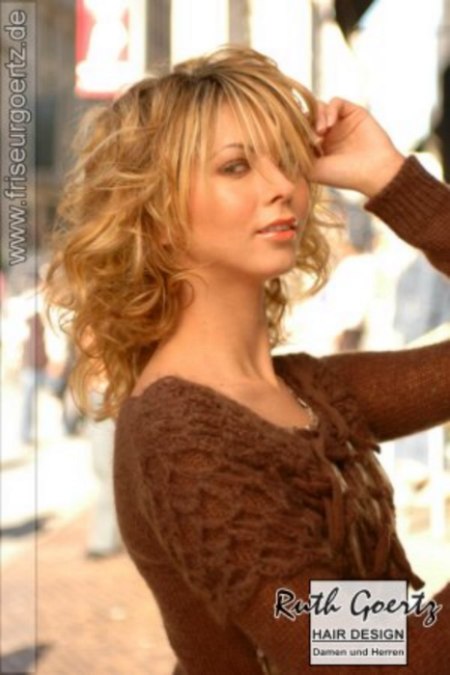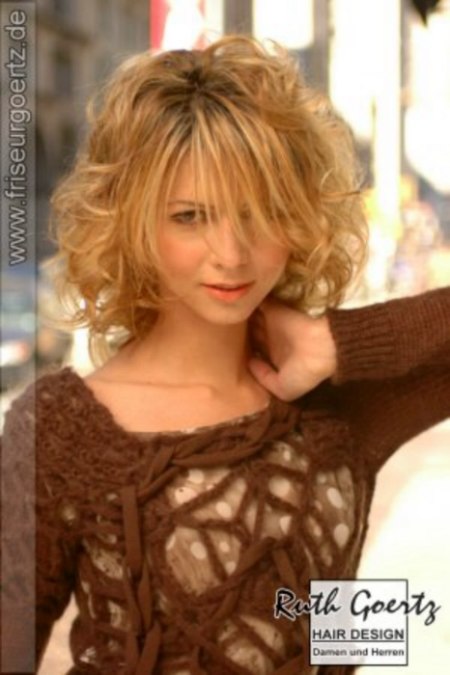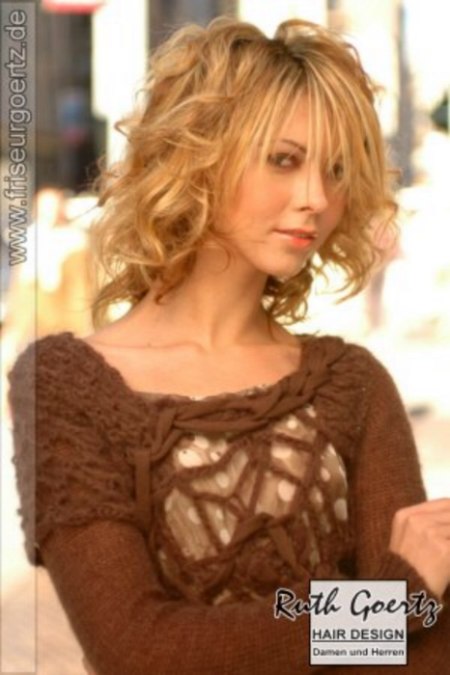 Soft bronzy tones transport us into whirls of tousled tangles of curls in layers that wrestle around the model's head. Daring long bangs glide over the eyes and alongside the face.

A sporty hairstyle for women who prefer to wear their hair long. Remember, the right cut equals the right hairstyle.


Upsweep with Curls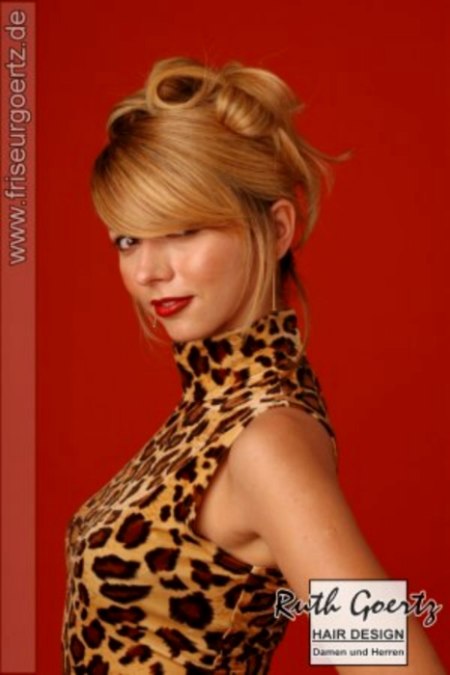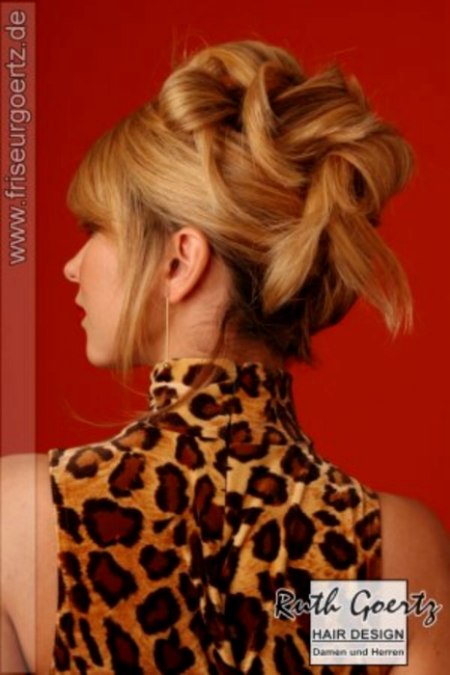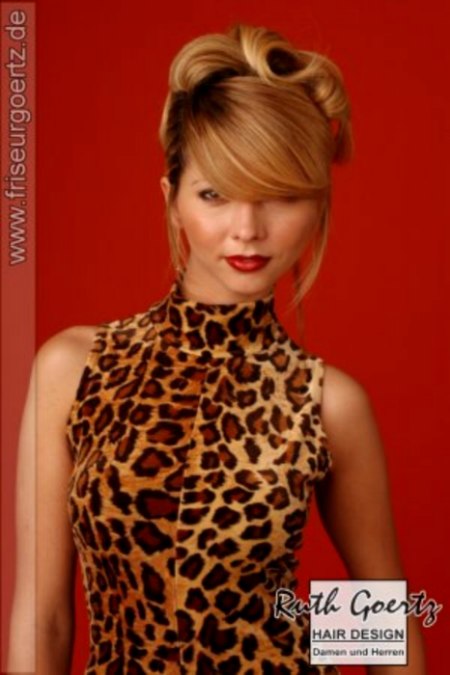 Fetching multi tones of blonde hair unify together with a heavy wrap that lies below the brows. Brushed sections of this grand upsweep supports the large weaving of curls we see designed on the crown of the model's head.

Ends appear emerging from within the cylinders with the finality of two ends that materialize as ribbons in the back. Spray with setting lotion and set with rollers.

Hairstyles: Ruth Goertz - Hair Design

See also: Short hairstyles | Long hairstyles | Up styles