Los Angeles by Ruth Goertz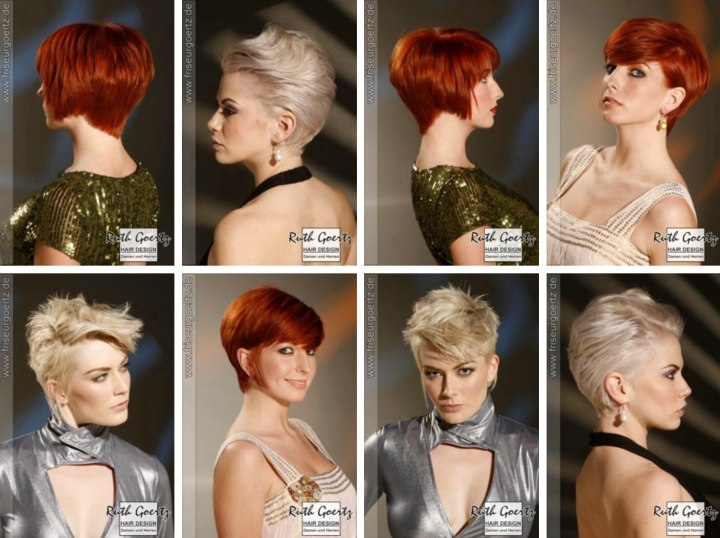 Fine elegant short hairstyles steal the scene with smooth textured coifs, spiky jags and tapered necklines. High fashion colors of platinum beige and coppery red will leave you mesmerized.


Very Short Neckline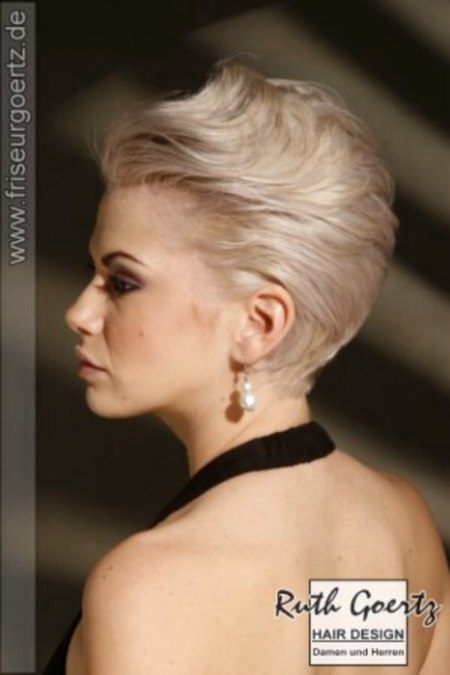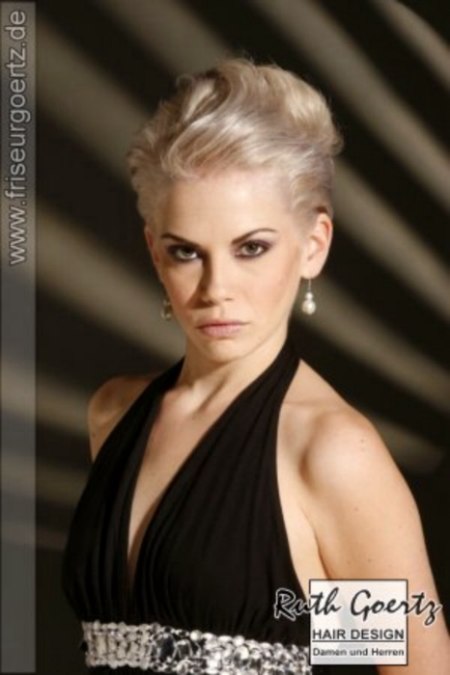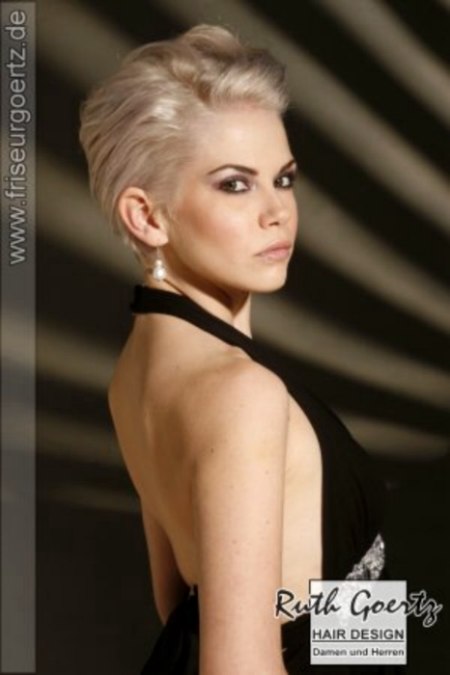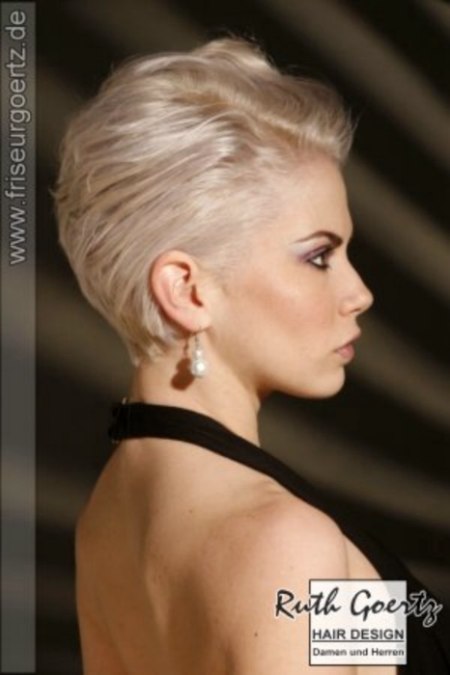 The high-toned effect of platinum blonde hair is magnified by elaborate lines of sleekness moving only a touch from the part and away from the face. The top has a casual dip with all poufs remaining completely intact.

The hair is brushed back and over the ears with a very short neckline. This fashionable short haircut is the work of a true artist.


V-Shape Nape Hair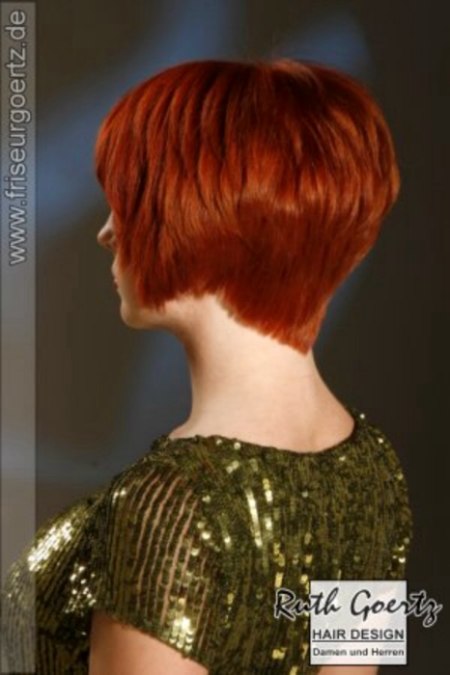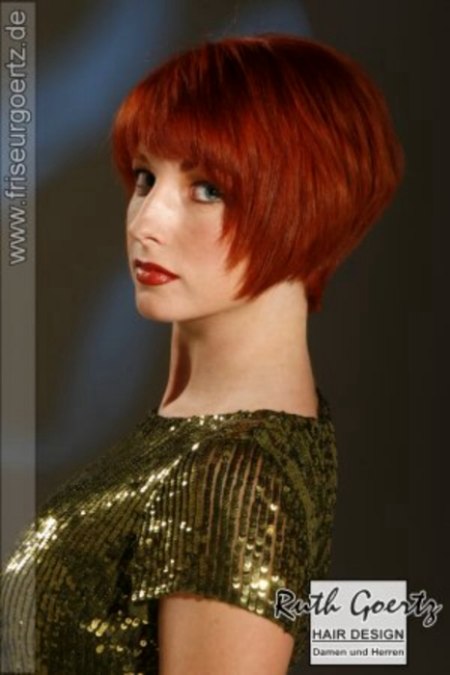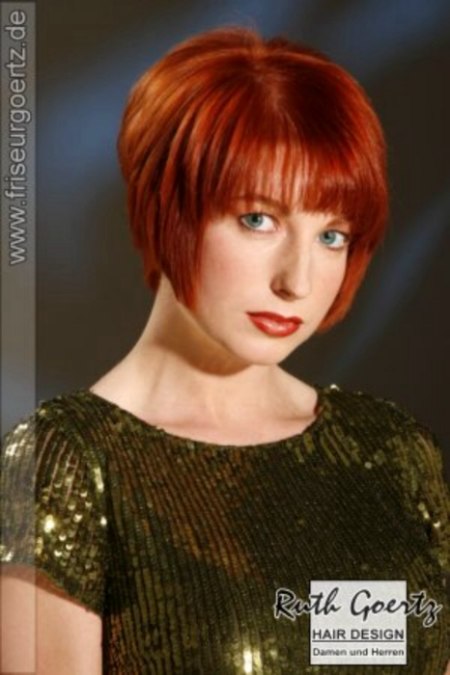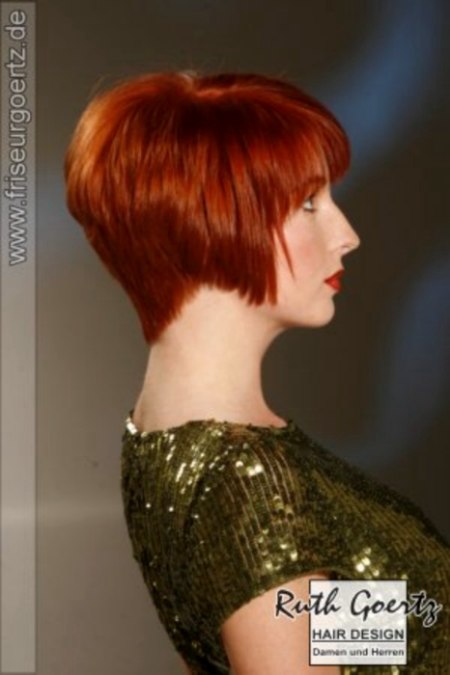 This short haircut with tapering really beautifies the side of the model's face. The excellent coppery hair and round lines are designed into a V-shape in the nape and move into a longer depth about midway center and join the hair along the sides.

The top splits with layers blousing out on both sides and long bangs that cover the eyebrows. A little smoothing crème will help define the brilliant lines of this awesome short hairstyle.


Pixie Cut with a Longer Nape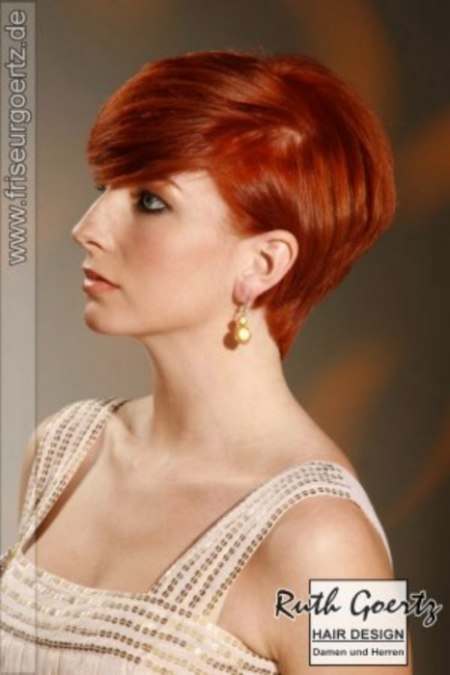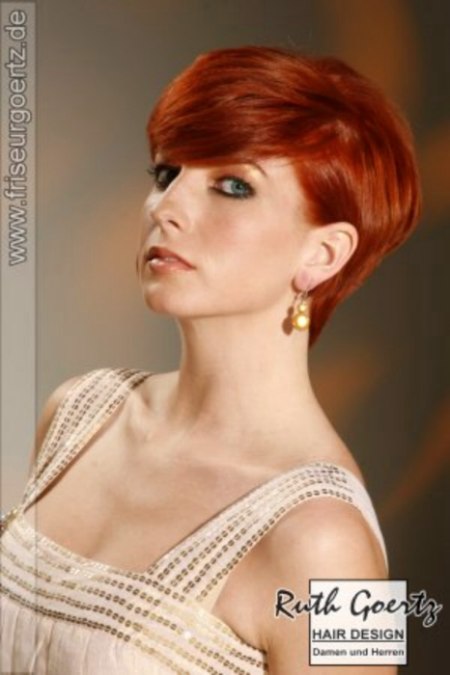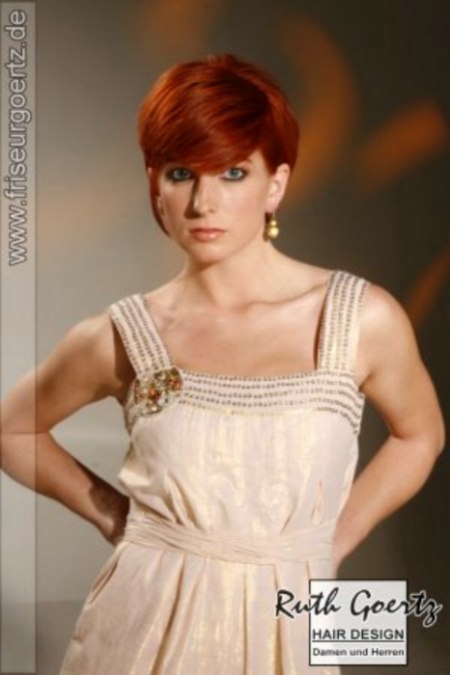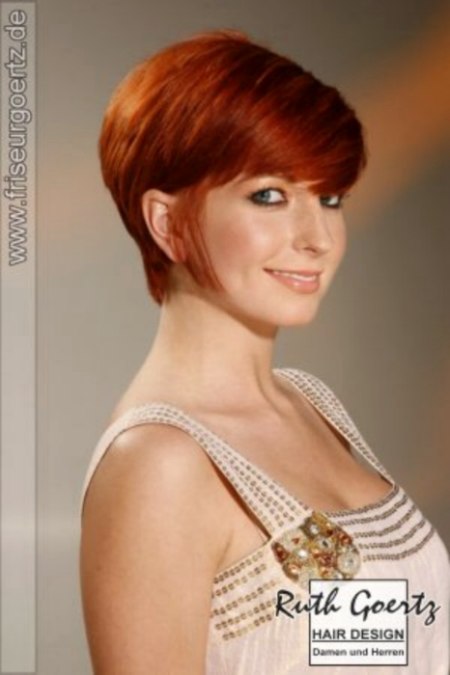 A stylish short hairstyle with long side swept bangs and a longer nape area. An ultra low side part exhilarates the striking red hair when it is heavily swept over to one side covering part of the brows.

The rest of the hair is styled back and over the ears in a smooth detail that curves around the head and integrates with the nape. A truly fashionable hairstyle and suitable for older women.


Pixie Cut with Spikes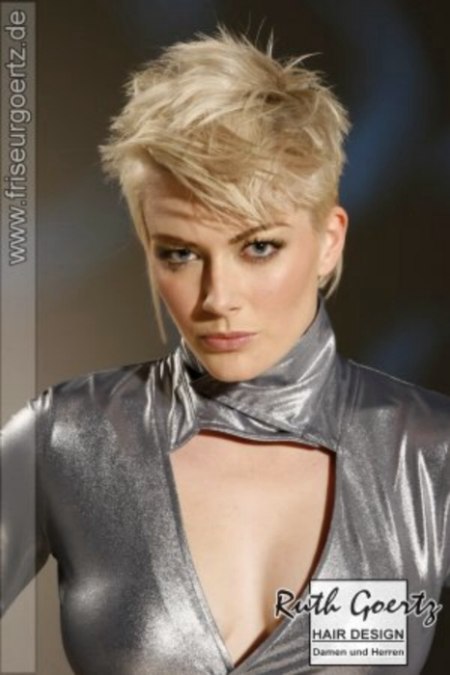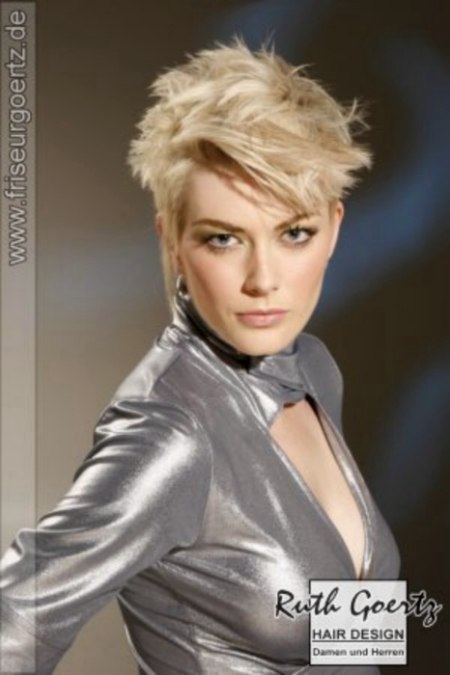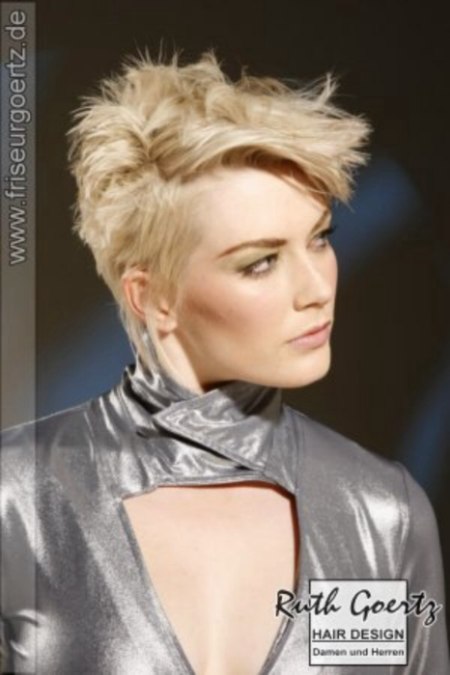 Plenty of moxie has gone into this short pixie hairstyle with flirty jags, choppy spikes and a short spiffy side part. The crown gravitates to plucky pieces reflecting the desired volume. The nape clips up into the center and arches around with a small amount of length on each side.

The sides are cut around the ears and texted in splays with odd lengths. This short crop is not for the faint of heart, but definitely for someone like Sharon Stone!

Hair: Ruth Goertz - Hair Design

See also: Short hairstyles