Inspiring Grace by MACK Art Team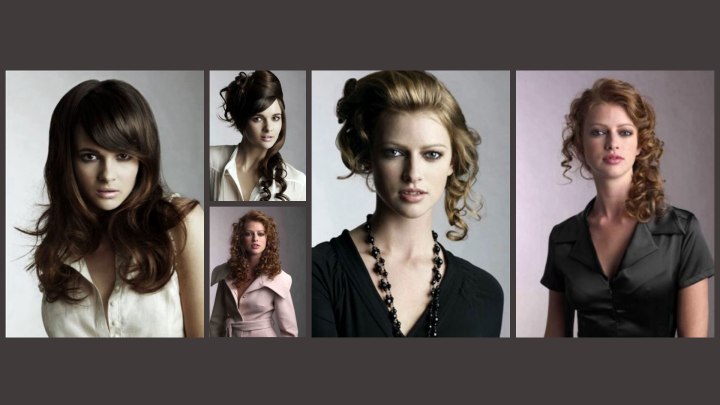 Mack's artistry is evocative to the hip days of the sixties when there was a heavy strength in the lines of straightness or curls, whether they are small or large.

The attractive definition of side curls or the appearance of the copious look of a lion's mane is all represented by the wizardry of those who labored.


Leisurely Round Curls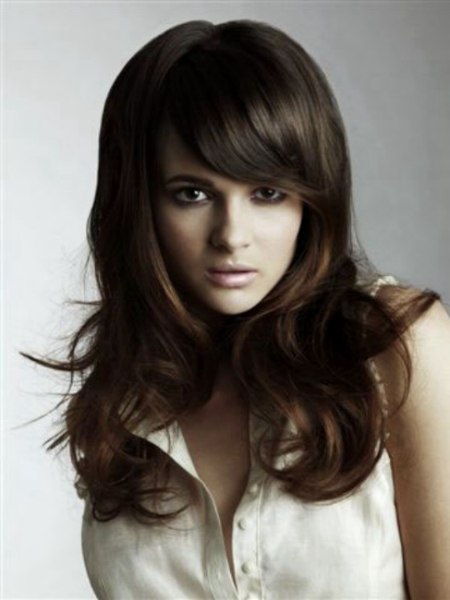 A touch of fashion brings long and soft silky dark hair, centered in the middle and directed in a smooth form with leisurely round curls meeting together to rest below the neckline. The bangs take control of one eye. Use your large round brush for this splendid hairstyle.


Cascading Loopy Twists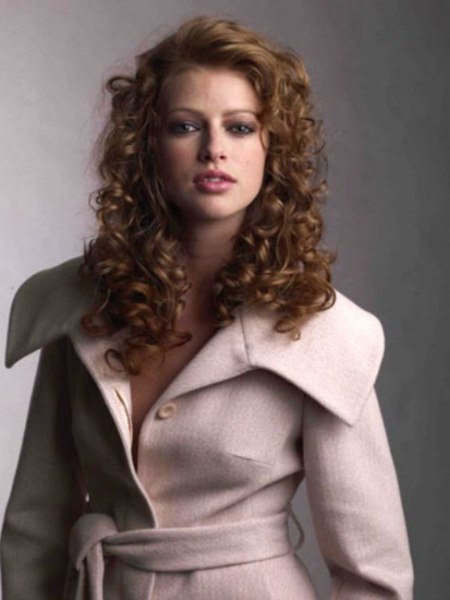 Breathtaking loopy twists cascade upon each other in incredible tiers of strawberry red tones of blonde nestling around the neck and shoulders. The hairstyle is easily framed around the face and over to one side of the temple, bringing full mention of her forehead. Try this style by rolling your hair with spiral rods and if it agrees with you, get a perm.


Wrapped Sections of Hair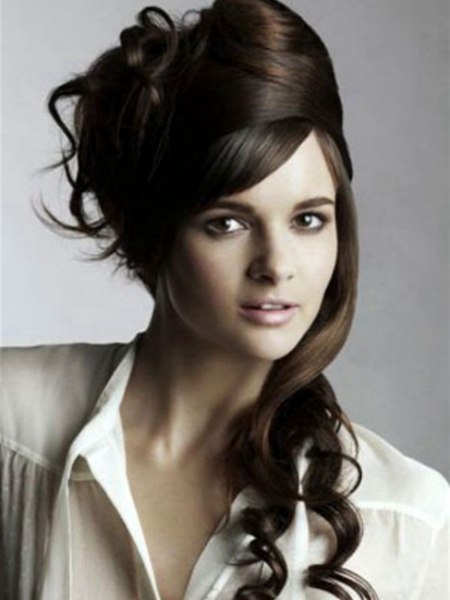 Heavy sections of hair are strongly wrapped around each other into giving the impression of a hat upon the head with a ballet of tendrils along the side of the top. The bangs have been combed over and under the top of the hair and the coup de grace are the willowy coils that stagger below one side of the model's shoulders. A touch of mastery.


Cylinders of Curls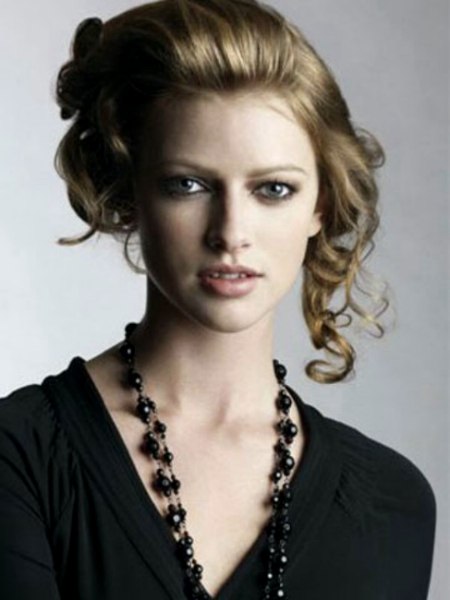 A childlike semblance is created with blended cylinders of curls fastened in the back and leisured rings along the side. The top of the hairstyle is gently stacked in a small amount of height while the other side is toyed with easy twirls.


Scattered Round Spirals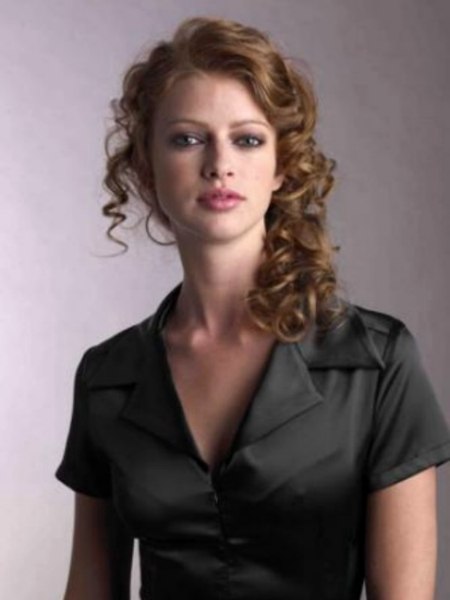 A high part introduces a wave that moves into scattered round spirals along the side, relating memories of the movie "Gone with the Wind." The other side of the hairstyle also has a slight wave and a few choice curls arranged, as if a gust of wind had purposely blown them there. Rollers are your best tools for this style.

Hair: Mack Art Team
Styling: Bob Dare & Joe Brooking @ Creative Styling
Make-up: Irena Rogers
Photographer: Alessandro Cecchini

See also: Long hairstyles | Up styles