Artificial Reality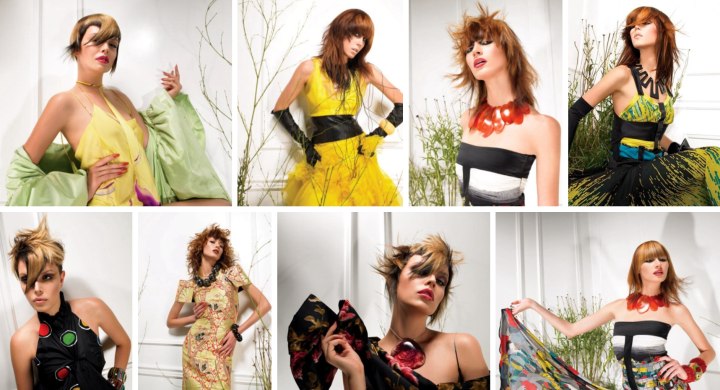 Scroll down for more photos ↓

Joico Goes to new dimensions with Artificial Reality. "Artifice", "Simulated" and "Surreal" are the very fitting names for the three expressions of Joico's Artificial Reality hairstyles collection.

Lines between the natural and the synthetic blur. Contrasting elements create tension and a new dynamic. Nothing is what it seems and you'd better be ready for surprises. Techno meets romance and straight lines loose themselves in lush and disobedient waves.



Shapes and hair color come to together to create sculptures of hair. Color supports the form and renders the creation into wearable art.

Artifice: cropped angular sections mesh perfectly with longer strands that are taking on their own life. As contrasting as the cut so is the color - strategic plays with dark browns and beige to light blonde tones.

Simulated: romantic girls gone sci-fi. Lush waves suddenly make way for straight sections. Ideal for shoulder length hair, the styles appear in deep auburn base shades that are enhanced with lighter, warm shades and are cut in layers that are deliberately kept unruly, mixing textures and lengths to one sensual symphony of hair.

Surreal: Dive into the world of dreams and where all rules are turned upside down. Hair is taken out of its own limitations by mixing heavy undercuts with light fringy sections, different lengths and contrasting hues of color from amaretto to blonde and copper create a new dynamic that exudes energy, individuality and the courage to live outside the box.

For all styles, Joico offers their Brilliantine Pomade and JoiMist Medium as flexible, touchable, yet strong styling solutions.


Shoulder Length Hair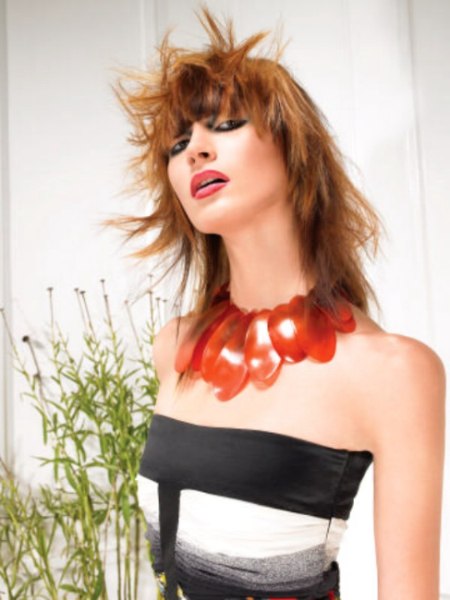 Tapered, over the shoulder length hair is lightly layered with straight contours along the bangs and then fringing out towards the side and the ends. Individual strands are turned outward and disrupt the orderly flow of the undercut. A flat iron helps with the styling. The base color is a warm chestnut hue enhanced with contrasting caramel.


Hair with Different Lengths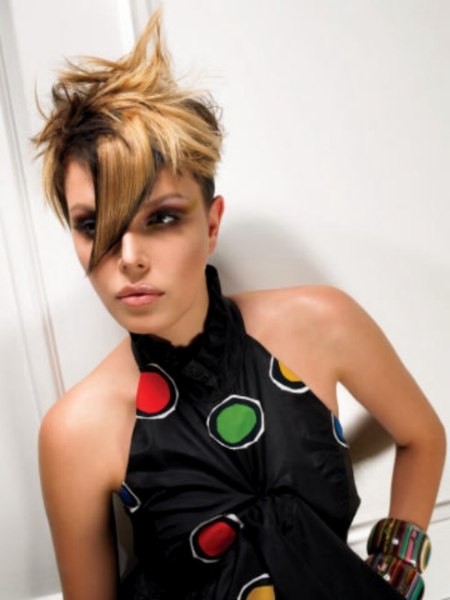 Graving something different? This short hair style includes all the elements of the Artificial Reality line. Different lengths, ruffled and spiky to geometrical and straight like the statement of bangs in shape of a futuristic weapon.

A medium light blonde is colored on top of a dark mocha, bringing out the shapes of the style even stronger.


Modern Romantic Curls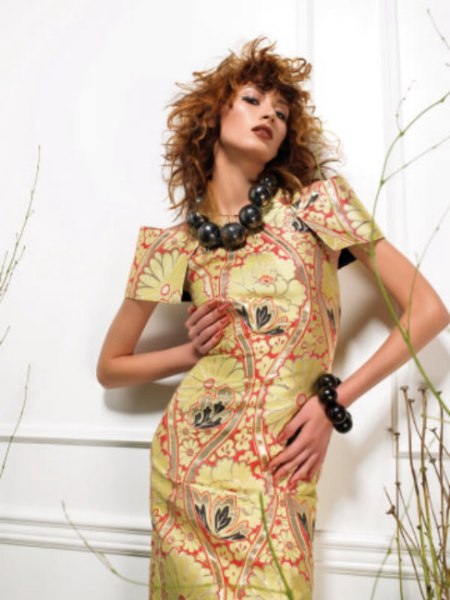 These are not the curls you are used to. They are still romantic, but without the sweetness and with more spice. The curled hair when damp is massaged with hands and a dollop of mousse. Individual strands are made edgy with a flat iron. A touch of gel helps to bring out texture as a last step.


Adventurous Short Hairstyle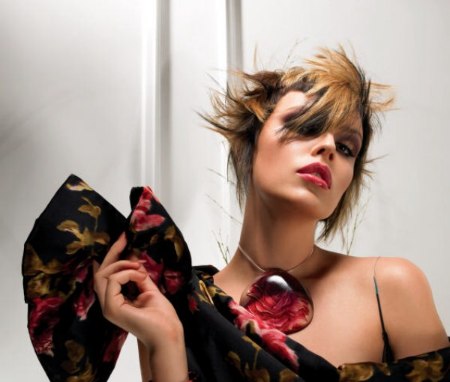 A symphony of caramel and dark chocolate with lengths ranging from one inch to five. A wild play of fantasy and adventure. Bring out this wild diva in you and style up! After a perfect cut the style is created by teasing, flat ironing, moussing, gelling and spraying. Ready for the night of the year?


Eccentric Short Hairstyle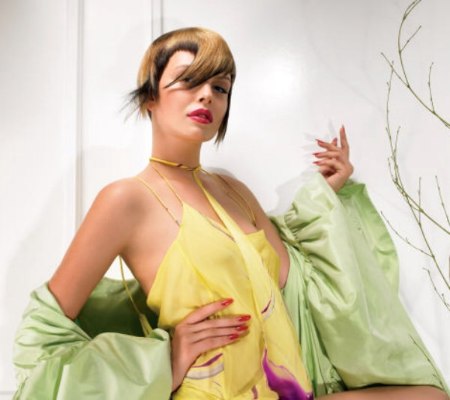 If you don't like all eyes on you then stay away from this look. This eccentric sci-fi look is for the confident and playful ones. The straight, basically helmet shape of the cut is adorned with the large wave of bangs swirling onto the face and unruly side sections that are wispy and in a strong contrasting color. A honey-latte hue brings light to the very dark base.


Sophisticated Long Hair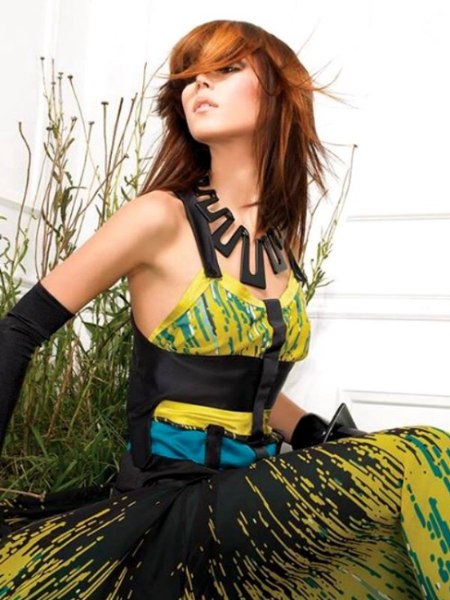 Daughter of the wind. Nature's children of today don't mess with wild grown long tresses, they do want style and sophisticated looks with a touch of surprise and of the unusual. Long hair is cut in large layers and tapered on the sides. Bangs are extra long and heavy.

The key to this hairstyle is the color combination of a warm brown and much lighter copper hue applied in large sections.


Shining Hair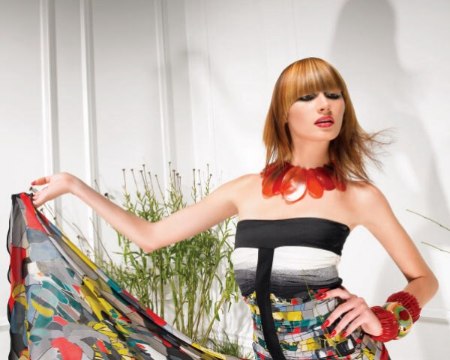 Hues from chestnut to amber and copper to vanilla make this beautiful style shine. Straight and gleaming hair is cut in a semi-circle around the face, keeping a perfect line. The ends are razored in irregular yet well planned lengths. To style, the ends are teased to disrupt the very clean lines.


Long Hair with Wild Layers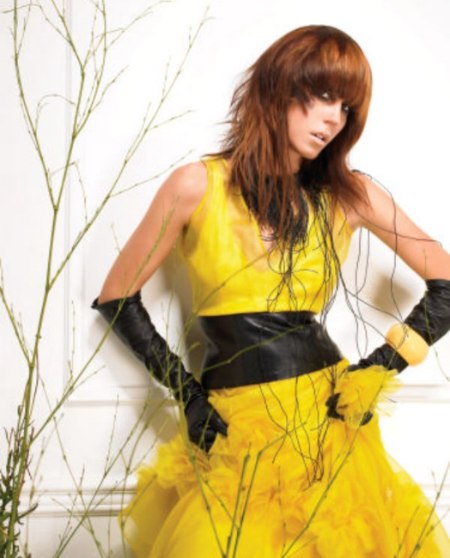 Full bangs cut in a geometric half circle effortlessly transform into wild layers from the cheekbones down; creating a look that is at the same time wild but also elegant. This combination creates a mystifying energy that is inescapable. Brown, mahogany and vanilla hues put the frosting on the cake.

Photos: Joico

See also: Short hairstyles | Long hairstyles