Goldwell - Trend Zoom 06
Trends - they are directions of a development. Themes, that are asking us to fill them with our individuality, our personal needs and wishes. Thus creating something that rises above the familiar.

Easy going, free, without care: we desire a life that gives us enough room for our personal happiness. Room for harmony and clarity, for playful improvisation or indulgingly celebrated luxury. No matter which style you prefer, the hair is always an expression of your attitude towards life.


Crystal Spirit - The Energy of Light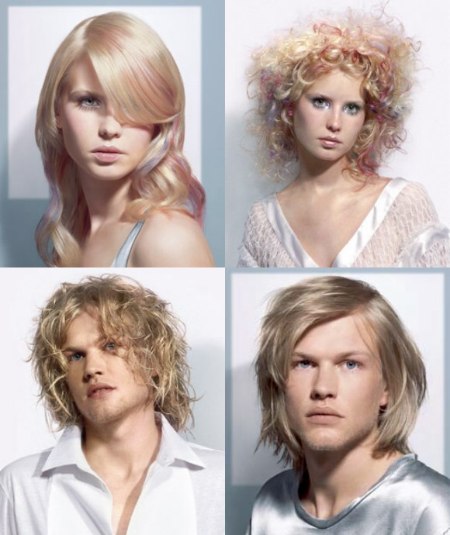 Inner harmony and simple elegance underline natural beauty. Silvery tones melt to a clear blonde with a whiff of boldness. Icy blue and gentle pink tones set magical shimmering accents. A color combination that is romantic - yet modern.



Softly layered curls radiate sensuality, purity and poetry. Crystal spirit brings sparkle to everyday life: pure, clear and shimmering Hair.


Real Fantasia - The Power of Effects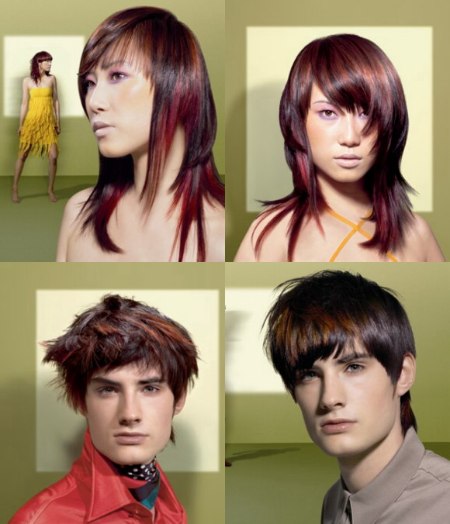 Each moment is different. So why should hair always look the same? Each day we again determine who we are. This is how layered hair allows peeks to different color effects with every move: targeted placed red tones in intense brown.

Lively and naturally they create a versatile look filled with creativity. Real Fantasia delivers a stile filled with optimism, emotion and imagination.


Classic Delice - The Luxury of Life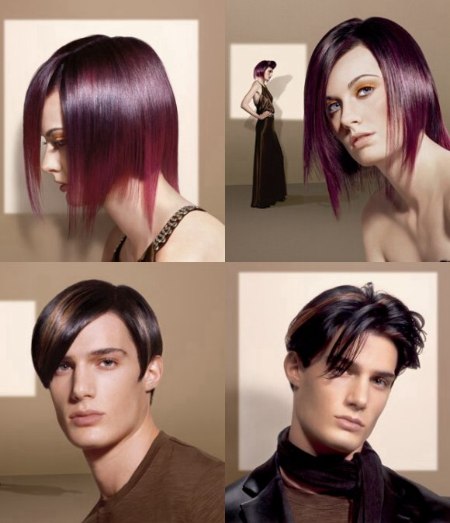 Long live opulence. We enjoy life and surround ourselves with fine materials, warm scents and intense colors like caramel, chocolate and raspberry. The esthetics of British clubs with their dark noble woods is the inspiration for a hair style that exudes true luxury.

Like a veil of real silk fine strands of hair flow over this classic cut. Classic delice - a look that spoils the senses.

Hairstyles: Goldwell

See also: Short hairstyles | Medium hairstyles | Long hairstyles