Out Look by Llongueras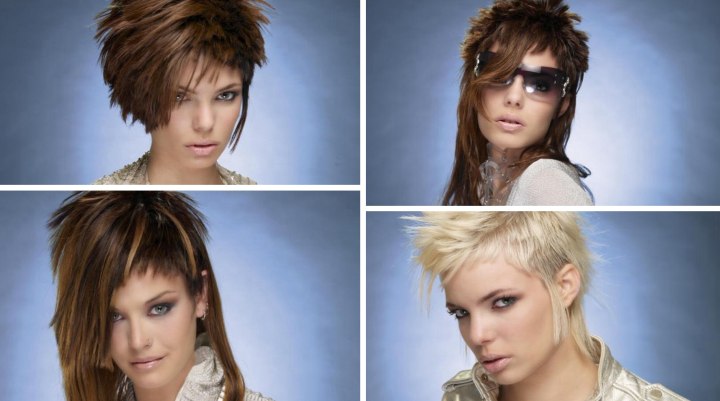 Scroll down for more photos ↓

The Out Look style is urban, a style of the moment and of being unique. The hair rebels against all norms and follows no rules.

Asymmetry, volume, curved fringes, edgy waves, spikes in motion and shapes that used to be unimaginable. The brilliant hair colors are iridescent, changing and warm.

Out Look is much more than a tendency, more than a trend, more than a style. It is the new concept for hair in a new time, for a new generation. The Outlook generation. It is the style of the time.



The intensive hair treatments by Llongueras guarantee that the hair will remain healthy and with the utmost in shine.


Long Cropped Hair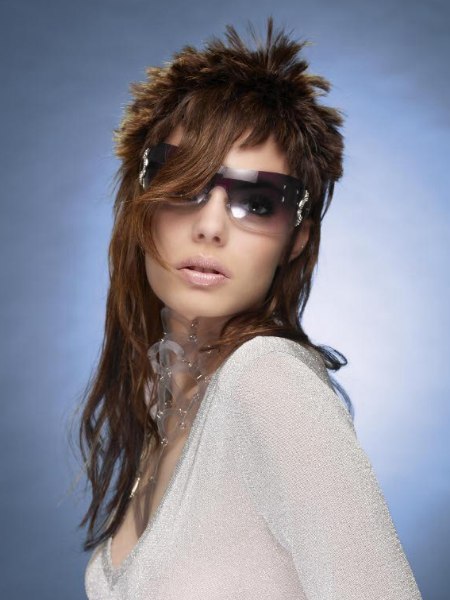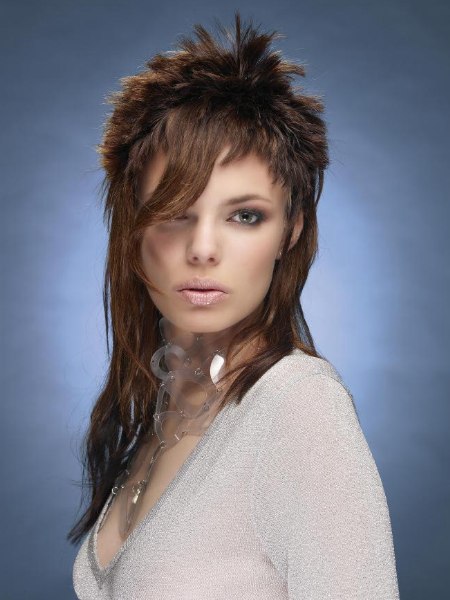 Two cuts in one. Very long hair combined with very short, not worrying about smooth transitions. The hair is choppy and rebellious, layered in lengths and cropped short on top of the head.

A large strand that forms a contrasting S-wave makes the bangs. The hair is colored in a chocolate mousse brown. Ruffle with fingers and add some shine spray.


Short Hairstyle with Spikes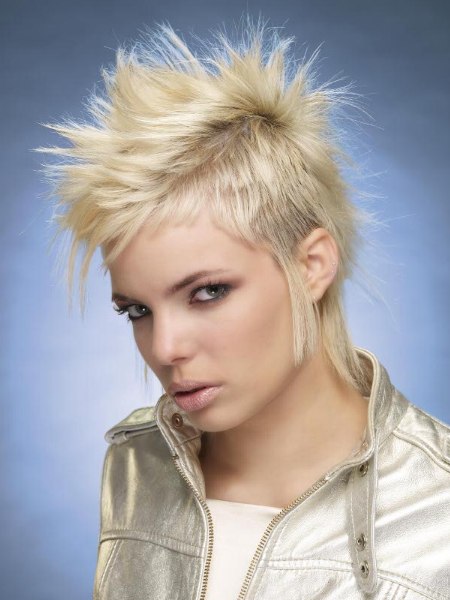 Planned irregularity, speculated contrasts and random cuts that come together in light blonde harmony creating a unique hairstyle for the daring ones out there.

Hair is super short on the sides with long strands as sideburns and gently hugging the neck, longer spikes on the upper head are interrupted with choppy shorter portions that add volume and texture.


Chopped Long Hair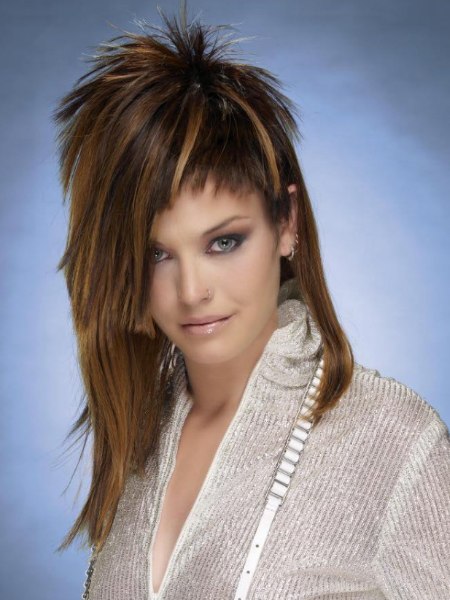 Modern, urban and professional. Dare to be you and discover new paths of expressing yourself. Be playful and sophisticated. Long hair is layered throughout then chopped with planned irregularity resulting in multiple lengths from spiky short to over the shoulder long. Highlights add more to the texture and bring in the shine.


Spiky Short Hair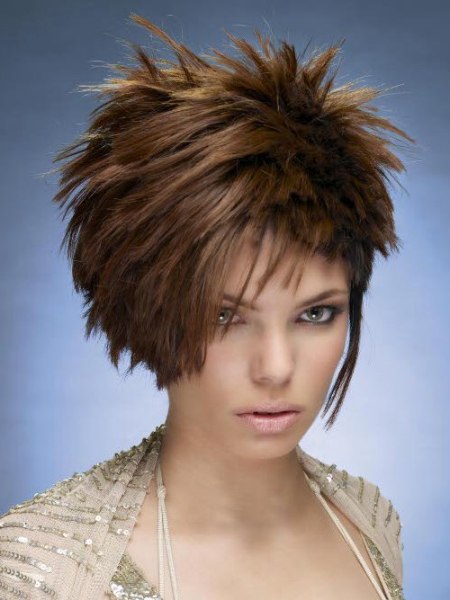 Croppy, spiky, highly textured and full of zest. Untamed modern class. Short hair is cut bluntly and in irregular layers resulting in various lengths - all kept together in one round yet asymmetrical silhouette. The hair color is a chestnut brown with golden highlights.

Hairstyles: Llongueras

See also: Short hairstyles | Long hairstyles