"Hot in the City" by KSFH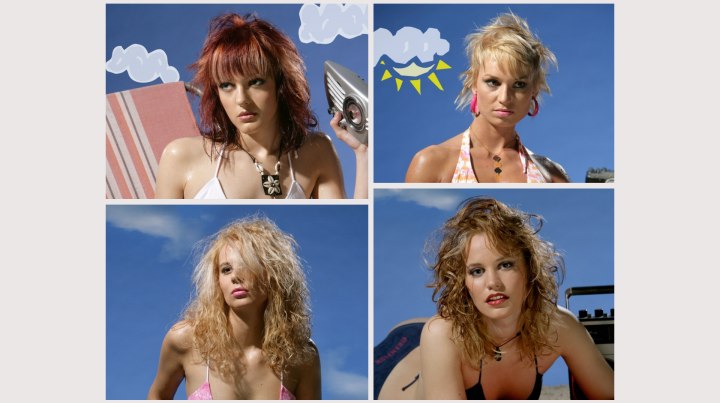 Scroll down for more photos ↓

This Spring-Summer Collection from KSF Hair, "Hot in the City" is a celebration of hot looks, hot color, and hot styles. Inspired by the sun and surf, these hairstyles are perfect for the beach or the street.

The hair colors bring to mind the warm, golden sands and the vibrant copper shades of sunset. The cuts feature strong elements of undercutting and disconnected, or free-style layering, with a focus on creating structured looks and movement in the hair.


Hair for the Beachfront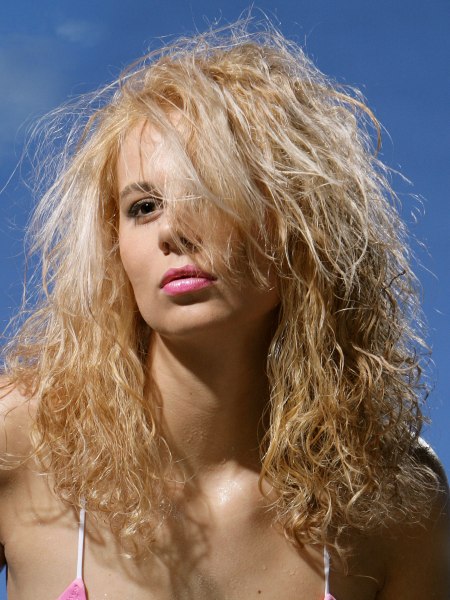 Long blonde tresses bring to mind the golden sands of a Tahitian beachfront in this long style with shallow layers. The hairstyle features a side parting and a long, chin-length fringe.

The style also uses tight waves in the length to add movement and volume, which are accentuated through the use of product and some scrunching to add definition. The color is enhanced by platinum lights interspersed in the golden blonde base.


Ravishing Hairstyle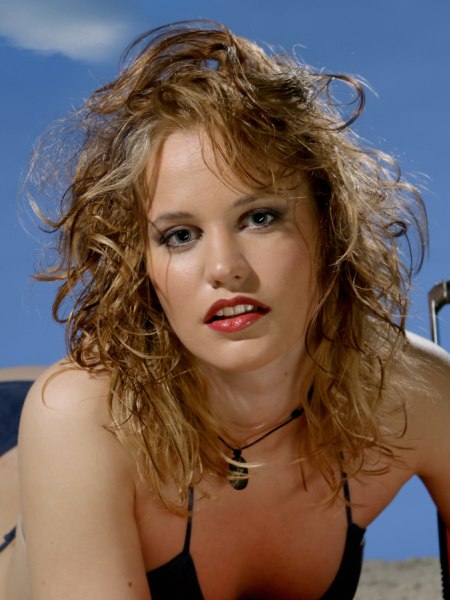 This ravishing style is near-perfect in the balance of its medium-brown, color accented by blonde touches at random intervals. The long-layered cut is styled with large, flowing curl to add height at the top where it's most desired and balance the volume on the sides as the hair falls.

The layered sides and back are undercut to allow the length lie close to the face and to move freely, creating that cameo-style oval that frames her lovely features. The large, loose curls are styled with a firm-hold product to give the strands definition and bring out the detail of the curls throughout the style.


Shoulder Length Hairdo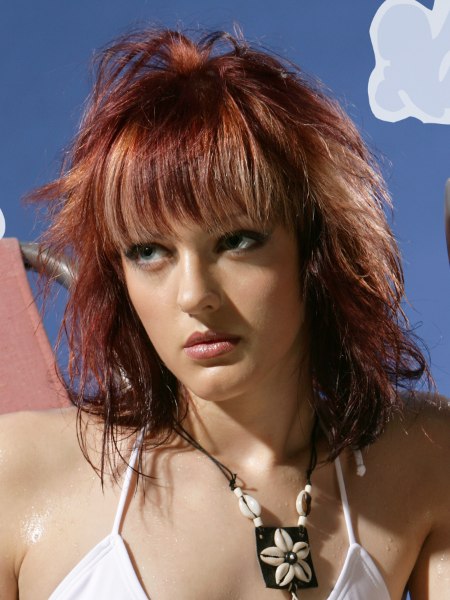 This spicy, shoulder length hairstyle features a definitive cut line along the bottom edge of the style and lots of layering both on top and below in order to create balanced volume in the wavy style. The softly styled, blunt-cut fringe draws attention to the eyes while the layered sides enhance the angles of the face.

The hair color is an artful blend of rich crimson, shimmering copper and strawberry blonde in soft transitions that add depth and interest to the style, with the lighter shades falling like a circlet around the top of the head, while the colors grow deeper and darker as you approach the bottom of the style.


Free-Form Gamine Style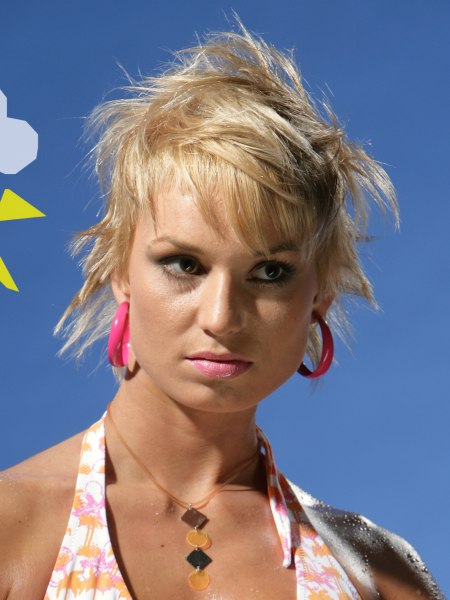 Urska's fine-textured blonde locks are cut in a free-form layered gamine hairstyle that is chunky and soft. The fringe is cut to randomized lengths, while the remainder of the hair is layered with deep chunks carved into the style.

The inner layers are kept close to the skull, while some outer layering is left longer and redirected in perpendicular direction to the hair's normal flow.

Hair: KSFH Creative Team - Slovenia
Make-up: Aurelia for Ksfh
Photography: Peter Marinšek
Styling: Champion

See also: Short hairstyles | Medium hairstyles | Long hairstyles