"Feminine Dandy" by L'Oréal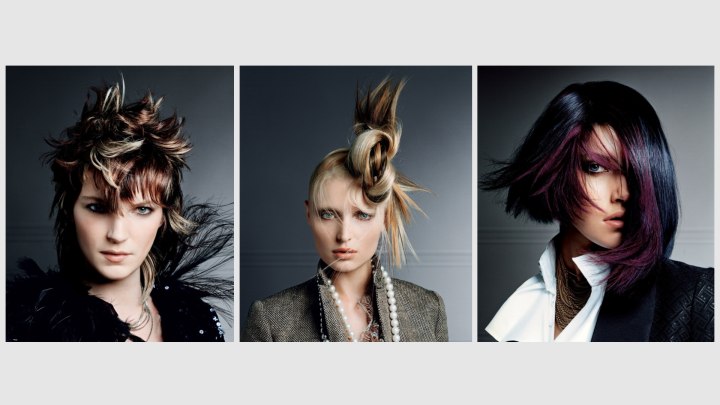 Scroll down for more photos ↓

Outside the norm, beyond the realms of space and time, dandies are present throughout history. See how L'Oréal Professionnel hair stylists around the world are interpreting the Dandy look for women.

In "Feminine Dandy", the rich Majirel taste of hair color is used to portray glamour and sophistication. The Dandy combines a hint of glamour and rock with a masculine touch.


Masculine Feminine Hairstyle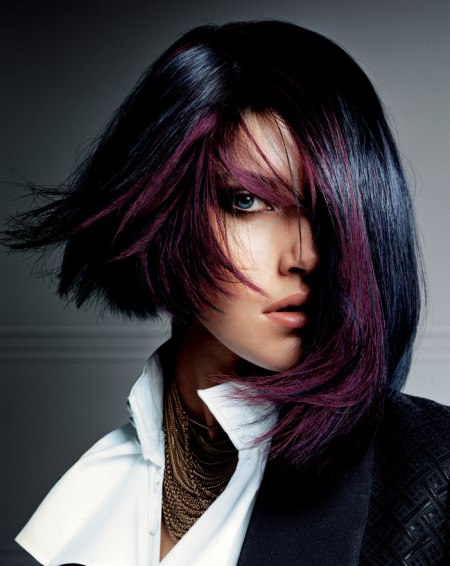 The masculine-feminine dandy is noble and bold with the spirit of freedom.

Hair Color: A drape of midnight-blue velvet, shot through with gleaming violet (purple) satin.

Cut and hairstyle: The cut is a controlled imbalance, styled so that the eyes peek through the fringe as if in a forbidden glance.


Daring Haircut with Short Lengths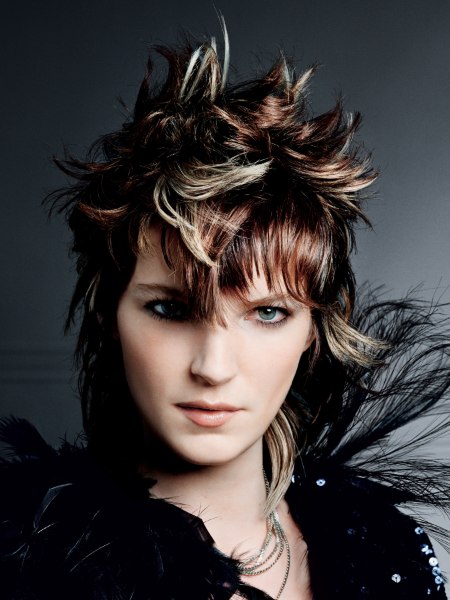 The artistocratic-baroque dandy's innovative aristo-chic style is the ultimate in fatal glamour. She is decadent and royal with a subversive edge.

Hair Color: Iced fire: a torrent of tawny beiges swirl around flaming gold accents.

Cut and hairstyle: A daring haircut that combines short lengths for boldness and longer sections for status. Styled with the rebellious fingertips of a hair artist into points and peaks.


Updo with Knotted Hair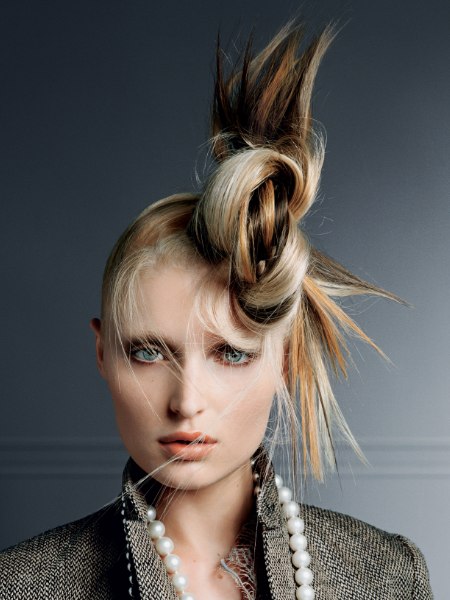 The fancy elegance dandy is the height of aristocratic irreverence. Her sensuality is insolent and fun.

Hair Color: A deceptively conventional pearly blonde enhanced with majestic golden threads and impossibly chic edges of deep beige.

Cut and hairstyle: Tapered lengths with the hair ingeniously knotted into a hat worthy of a sophisticated British dandy, placed on the side of the head with studied nonchalance.

Hairstyles: L'Oréal Professionnel

See also: Short hairstyles | Medium hairstyles | Up styles