Avenue by KSFH Team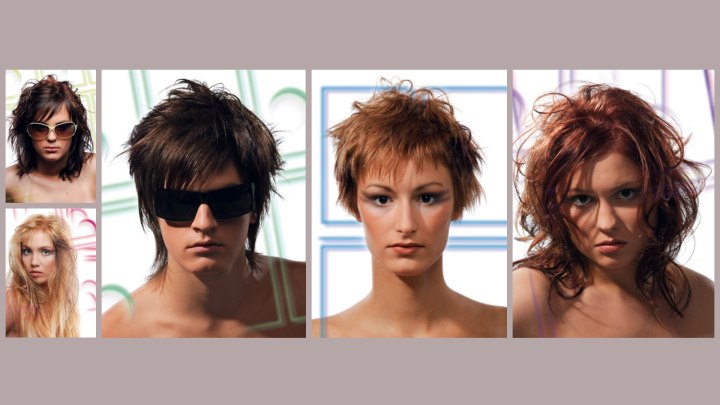 Scroll down for more photos ↓

This collection from KSF Hair is a "Street Fashions" collection. These are the hairstyles that should be seen on the streets near you.

These styles use various salon hair cutting techniques and hair coloring techniques to create four different "looks": casual avenue - a popularized mainstream look, funky avenue - a teasy, edgy look, rock avenue - a hardcore look, and starlight avenue - the eveningwear and more provocative look.



The avenue collection uses the following salon techniques: perming techniques (used for retexturing the hair or adding volume), cutting techniques (used in combinations of graduating and layering in the various sections, though the sections are not connected to one another, and the majority of the weight is left in the upper sections), and color techniques (these are spread out under the partings and move from the center crown like in the cut technique).

The results are styles with strong elements of volume, movement, structured texture, warm, vibrant colors, and soft, sexy styling.


Long Sweeping Waves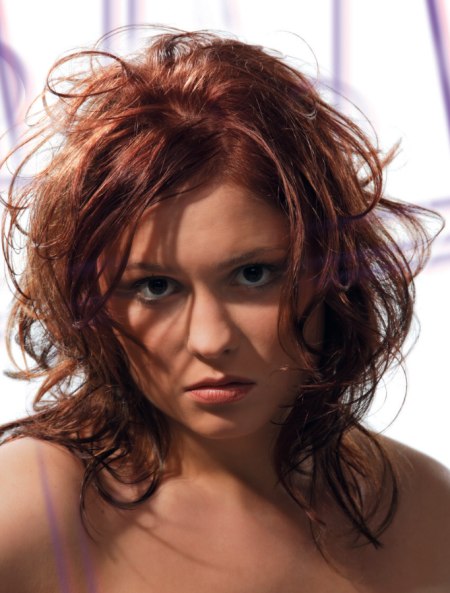 The warm, cinnamon-like red of this model's hair showcases the long layers of this cut. The hair is heavily textured for masses of volume and styled for long sweeping waves.

Added product gives the style extra shine and lots of definition. The overall effect is a cascade of sinewy, snaky streams of hair.


Rock Star Look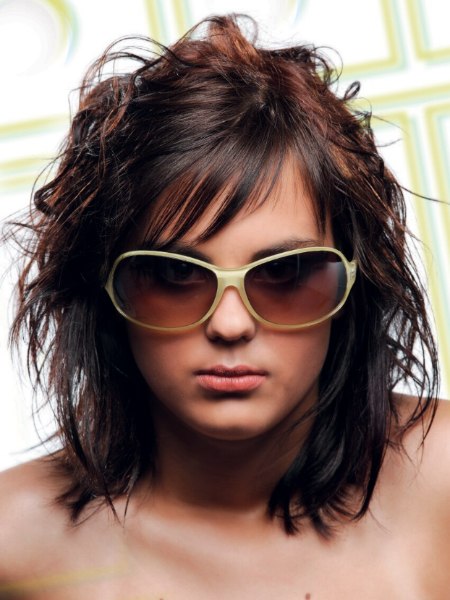 The smooth layers and the blocked off bottom of this style combine with the forward smooth styling and the waves in the back to create a true "rock star" style. The look also combines dark shades of brown and black, reminiscent of coffee laced with a touch of cream.

The hair is styled for a full voluminous effect, with special attention to the soft lengths that frame the face.


Short Layered Hairstyle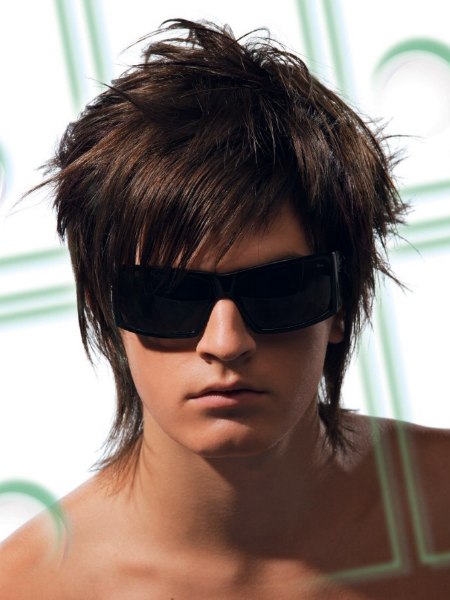 This short, layered look builds to an apex of bulk at the parietal ridge and is deeply textured to create fine, slender points in the styling. The hair is styled straight with full volume, and product is used to add definition to the style.

The hair color is a dark neutral brown, with very subtle highlighting to add depth to the color and more definition to the style.


Short Gamine Haircut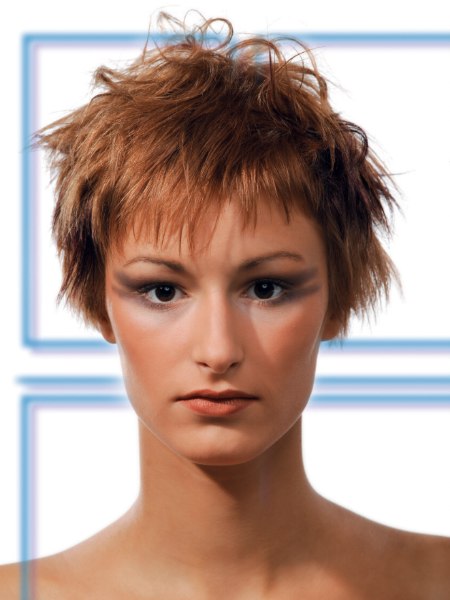 This gamine haircut features choppy layering and razor-cut edges, and extra curve around the top section from waving techniques.

The sides are enhanced by panels of dark lowlight color, while the edges and fringe feature a coppery, warm glow. The result is a short hair look with controlled chaos and an edgy glamour.


Long Soft Waves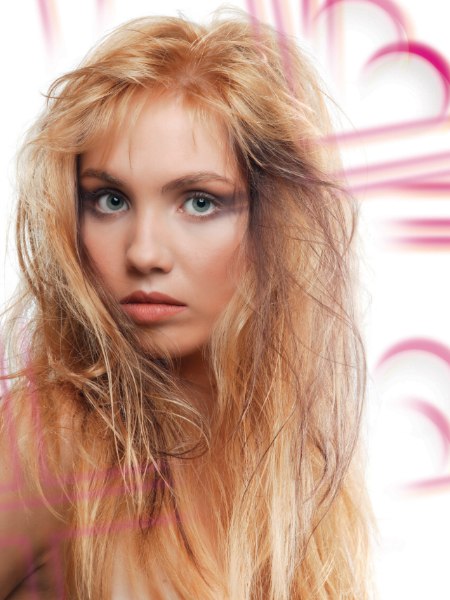 Here we have a long, leonine mane of golden blonde hair, cut with soft wispy layering. The hair is processed to create maximum root lift and long, soft waves.

The sides have contrasting color accents in cool, dark tones, which add a lacy effect of contrasting colors. The hair is styled to give the hair a soft, diffuse volume.

Hair: KSFH Team - Slovenia
Make-up: Aurealia
Photography: Peter Marinšek
Design: B. Kramer / Filter Media

See also: Short hairstyles | Medium hairstyles | Long hairstyles