Thespian Collection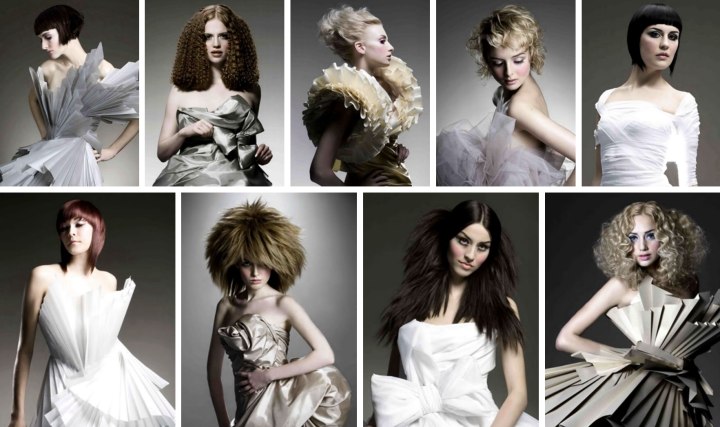 The Inspiration

"The glamour of the stage and screen was the inspiration behind our collection. We wanted to create strong sensual images which reflected the hottest hair trends. Illustrious designer Zoe Bradley (famous creating catwalk collections for Alexanda McQueen) produced a selection of exquisite outfits to complete the look and give the collection an elegant edge".


Short Symmetrical Hairstyle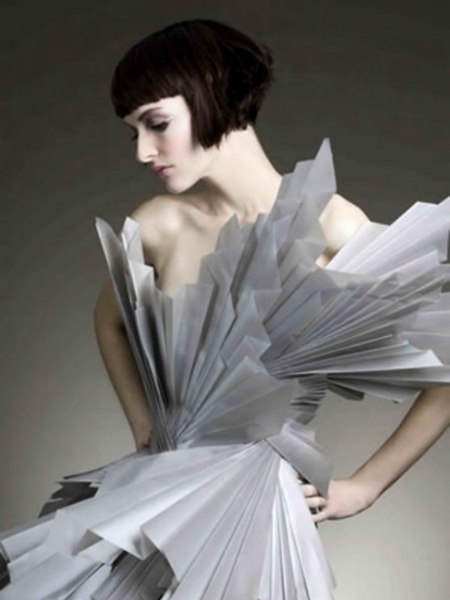 The short hair was colored with warm winter brown and chestnut undertones to produce an eye-catching yet subtle shade. Soft layers were created within a stronger outline shape, and a textured edge was added through the sides to give softness.

To complete the look, the hair was backcombed at the roots then blasted underneath with a hairdryer to reveal this symmetrical and sensational style.


Easy to Wear Hairstyle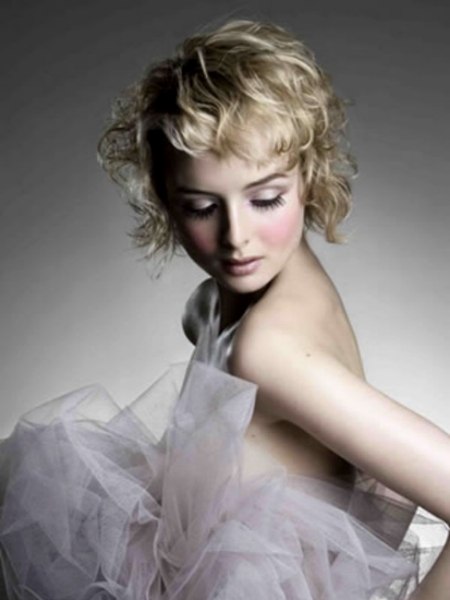 This soft sculpted shape reflects the season's trend for free movement. Warm blonde tones were added before incorporating shorter shapes within the hair. Tresses were slowly diffused then lightly bent around small tongs.

This daring short hairstyle is perfect for women with fine hair who want to break away from the norm and yearn for a look that's feminine and easy to wear.


Finger Waves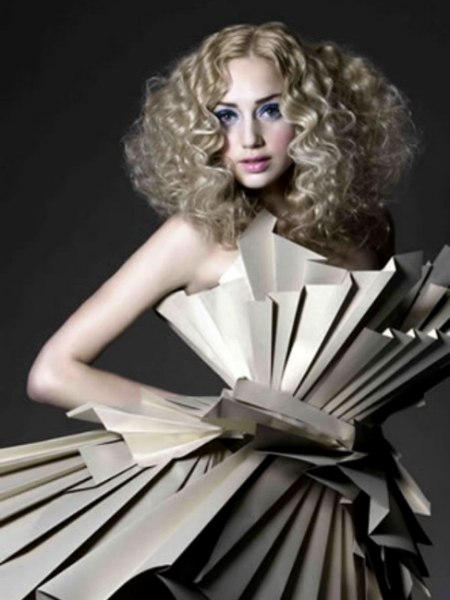 Double-barrelled tongs and a rickrack technique were used all over the model's beautiful blonde tresses then backcombed at the roots to build up the shape. The result is a head full of wonderful finger waves with a twist.


Beautiful Texture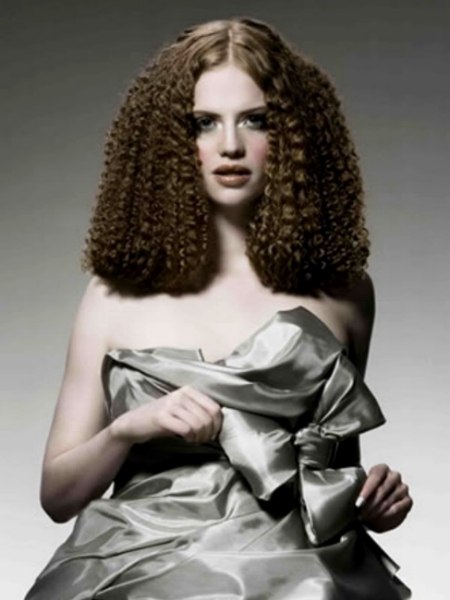 To achieve this regal result, the model's mane was set on pipe cleaners to create beautiful texture. Her natural red head hair added to the intensity of this stunning style and highlighted how using different setting techniques can produce a fabulous finish.


Conical Up-do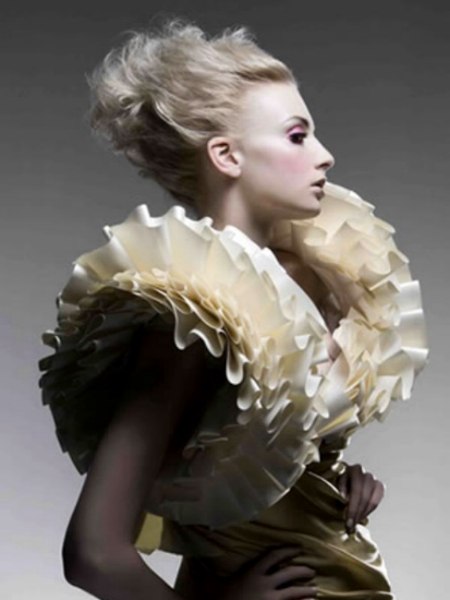 This conical up-do showcases the trend for sensual soft waves and movement. To get the look, mid-length razor-cut tresses were wrapped around big barrel curling tongs before each section was back-brushed starting from the crown and working upward to build the shape.

Sides were pinned, spritzed with a strong hold hairspray then removed. Finally a feminine sweep was added to the front.


Big Hair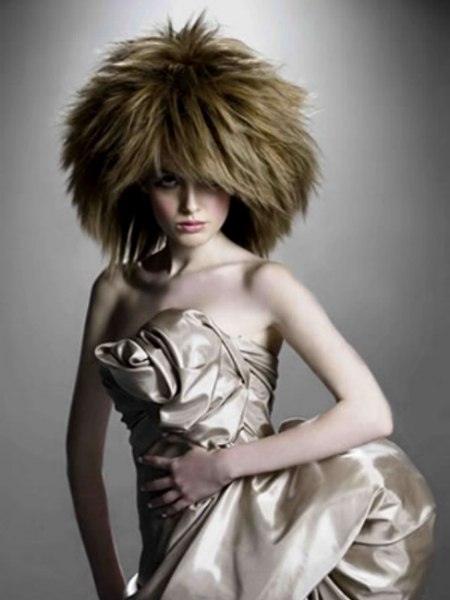 Big hair is big news this season so we wanted to create a style which showcased incredible volume and texture. Autumnal golds and caramel hairpieces were attached to several halo-shaped wires and placed onto the head. Locks were then razor cut, and back brushed to build up this stunning shape.


Concave Bob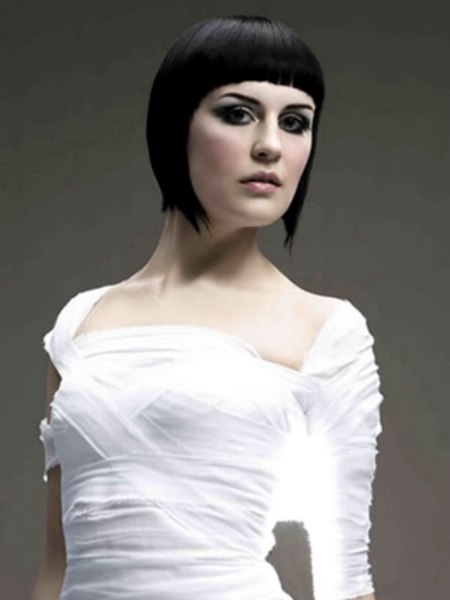 This hairstyle demonstrates the dramatic return to shorter hair and solid colors. To achieve the look, a carved blunt fringe was added to a contrasting concave black bob then straightened with ceramics to achieve a super sleek and glossy finish.


Undercut at the Back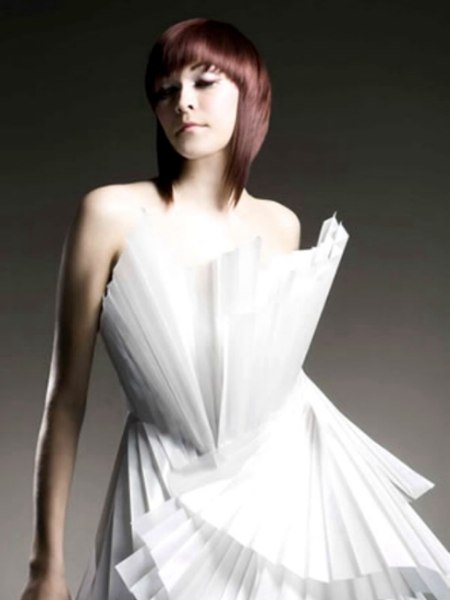 This sizzling solid red shade shows brighter colors edging their way back into fashion. After tinting the model's tresses, a strong concave outline shape was created incorporating soft razored layers.

An asymmetric fringe was added for versatility, and hair was undercut at the back leaving the longer layers to fall beautifully towards the front.


Feline Style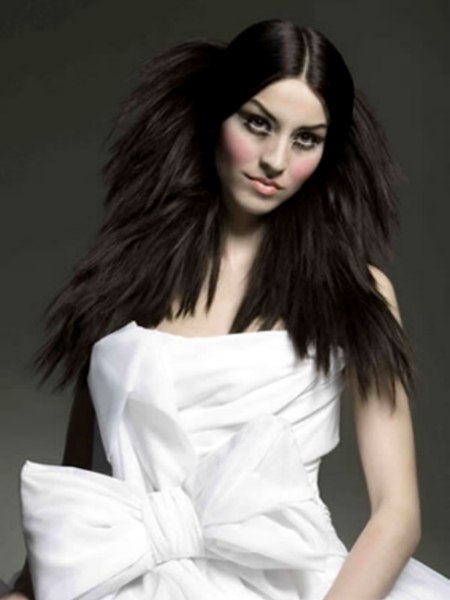 The theatre and faux fur catwalk collections inspired this long feline style. Hair was blow-dried straight, razor cut, crimped. Then, after adding a centre parting, it was styled into ponytails to create this grand girly shape. Matching hairpieces were added underneath to produce the outline shape and soft fur-like edge.

Hair: Darren Webster and Lisa Whiteman, Webster Whiteman, London
Photography: Alex Macro
Make up: Gina Anderson
Clothes: Zoe Bradley
Hair colorist: Claire Sanday

See also: Short hairstyles | Medium hairstyles | Long hairstyles