Hair Fashion Spring/Summer 06
Zentralverband des Deutschen Friseurhandwerks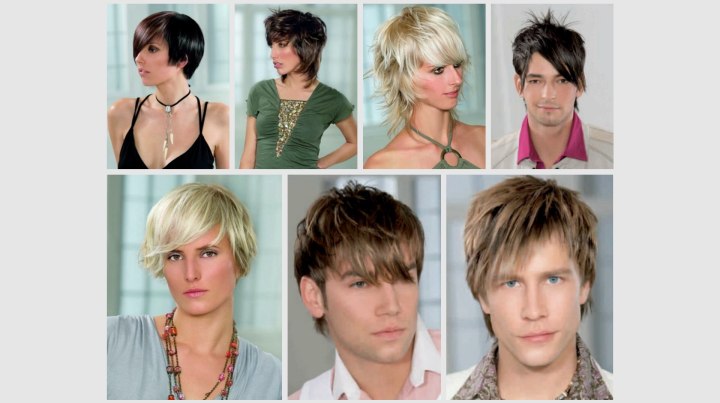 Delightfully wearable, commercial and every day proof are the new trends in hair for the summer season: layered cuts full of movement, structure and volume. Looks that are flexible in styling and offer many possibilities to clients to look different over and over. Hairstyles that will bring clients to the salon.

Lightness is the main trademark of the new heads. This is achieved through many different lengths in the cut - from short to long or from long to short. As long as the upper head and fringe areas remain full. Popping up are fashion influences of the 70s. Interpreted for 2006 this means: flattering shapes in which clear lines and softly structured areas complete each other. New is a symbiosis of technique and freestyle in cut and color.



When it comes to the cut it is still the slicing that is used to create flowing transitions in lengths. But: the era of pure freehand slicing is over! The technically exact built is again the main element of a cut. Concave lines and clean gradation are the fundament onto which very targeted slicing creates individual proportions. Lastly it is the personal uniqueness that makes a trend wearable for each single customer!

This also applies for the hair color. Poster colors are from yesterday. The new fashion asks for subtle effects. This applies for example to the new booming painting technique which has the color "painted" into the hair. Individualized coloring methods are highly important, which are creating wonderful flowing results and complete the motion of the cuts. All for naturally appearing hair that offers styling possibilities galore. Layered? Oh yes!


Haircut with Soft Movement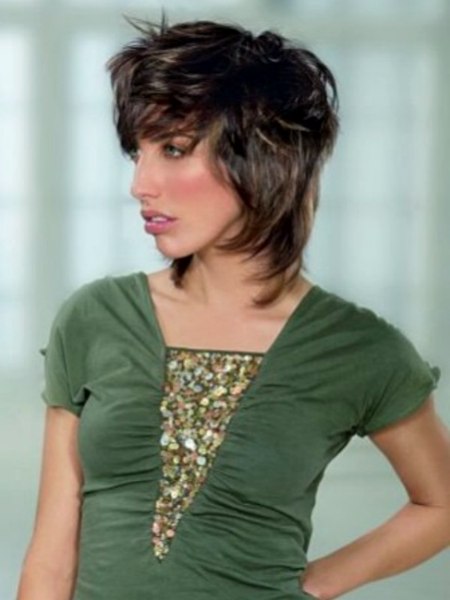 Whether it is soft movement, a wild mane or a sophisticated straight look: this structured haircut offers many possibilities: Versatility is the focus of this look.


Feathery and Light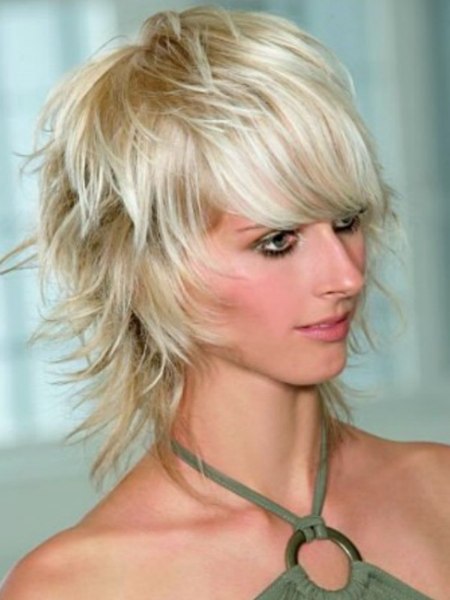 This hairstyle makes you look forward to summer: natural beach blonde and a casual styling. Amazing blond: here sand, caramel and ice-tones are flowing together. This softness is continued in the cut. The result is a wispy look full of motion.


Short Feminine Bob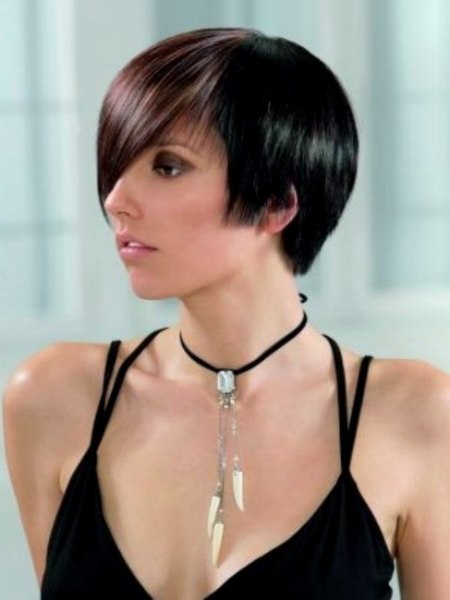 A short bob with a feminine and very natural shape. Fringes and geometry combined. The geometrical basic shape appears defined and feminine with the help of soft layering and flowing transitions of color. A look that is full with contrasts in cut and shape.


Short Hairstyle with Undercut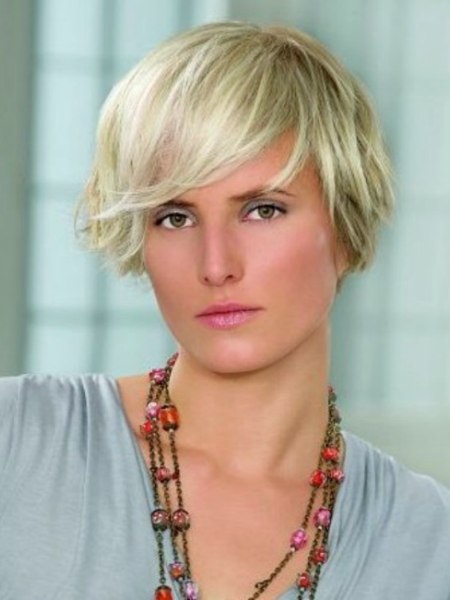 Feminine, soft and adaptable. This cut combines flowing plays with color and lengths. Hair in motion that keeps its length. Different ways of styling bring out different aspects of the soft undercut of the side and neck areas.


Casual Men's Hairstyle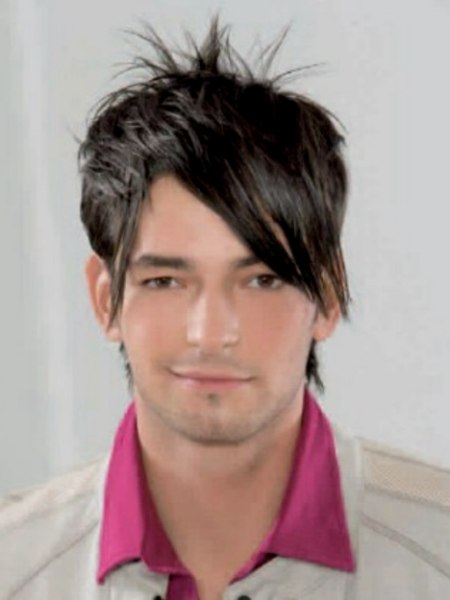 The retro preppie consequently adapted to current trends: young, casual and progressive. A hairstyle that comes to live with different lengths. Depending on the styling very different aspects of the cut can be emphasized. A heavy and compact shape or light featheriness.


Masculine Hairstyle with Versatility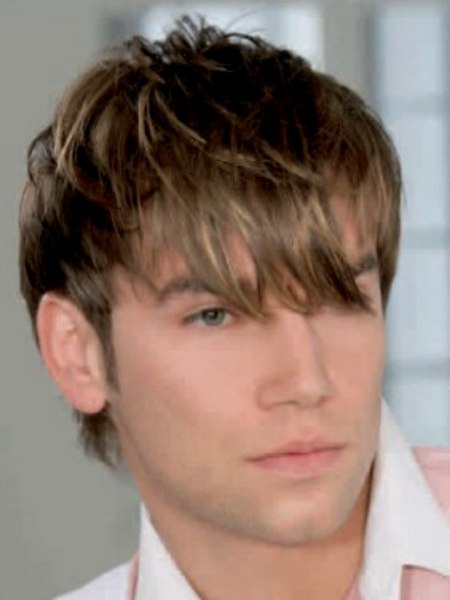 Casual sophistication that stands for mainly one thing: pure versatility.
Soft entrance into the new era of retro-preppie: the layered top hair and a longer fringe area in combination create a new hair image. The structured cut is perfectly accompanied by subtle color painting effects.


Hairstyle with Movement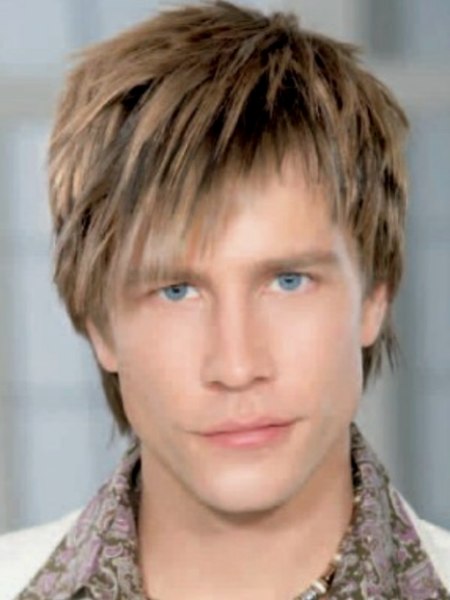 Movement? Yes! Clear lines? Yes! But most of all naturally. For uncomplicated styling. This men's look enchants with its changeability. Asymmetry, movement and clear lines appear different depending on the styling. A style that can look different each time. The color in the front areas supports the v-shape of the cut. Subtle and flamboyant.

Copyright: Zentralverband des Deutschen Friseurhandwerks