Evolution by Farouk Systems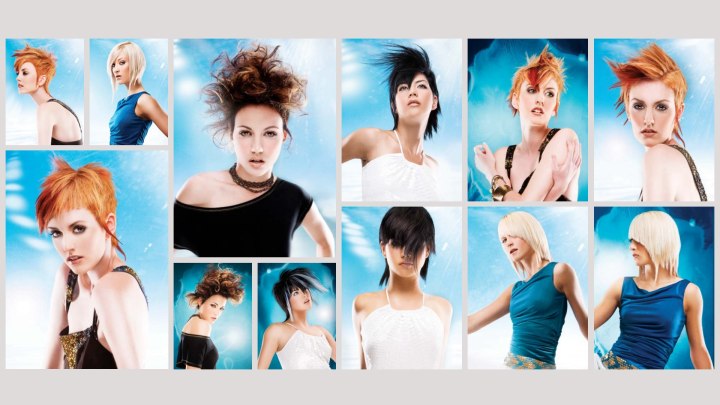 Scroll down for more photos ↓

Hairstyles evolve just like anything else. One collection leads to the next, inspiration perpetuates and transforms. The hairstyles in this stunning collection have progressed from one generation to the next and even evolve within.

Each of the four models shows how beautiful a transition and transformation can be, all starting with one gorgeous cut that is developed further and further to explore all of the creative possibilities. Sharp lines, strong textures and innovative contrasts come with high precision and attention to even the tiniest of details.



The language of these exciting styles is attractive, unconventional, with a contemporary heartbeat. Who could resist that?!


Crystal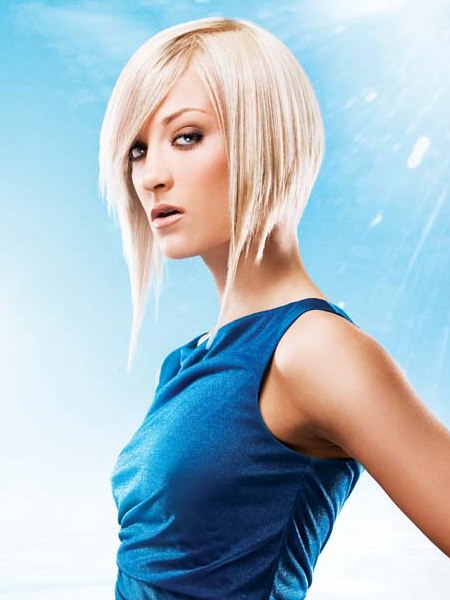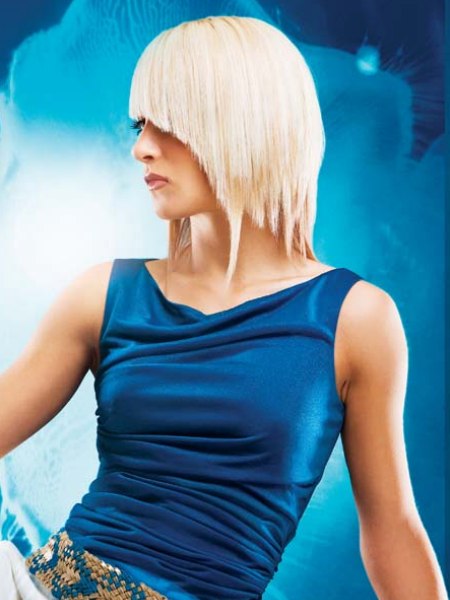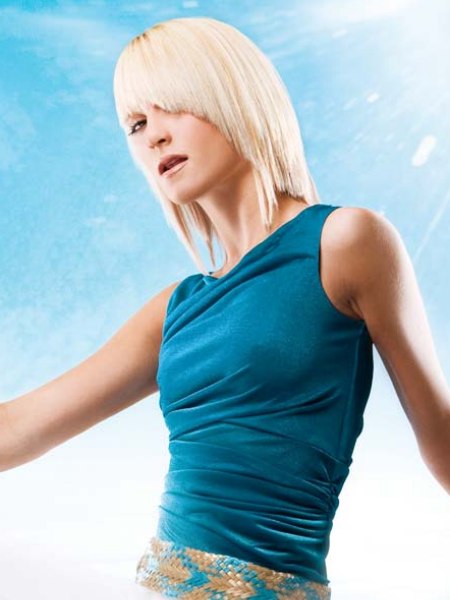 As sharp and radiant as a fine cut diamond, this concave bob hairstyle features several striking design elements. Disconnected length and a distinct angled line are paired with sleek styling. The long fringe is part of the sweeping curve, which ends in a long front tendril.

A cutout and disconnect tease our perception and senses. Observe also what a different the location of the partition makes. Her color is a bright as star shine platinum blonde. Treated with smoothing serum, the beauty of this haircut will not be disturbed by flyaway hairs.


Hazy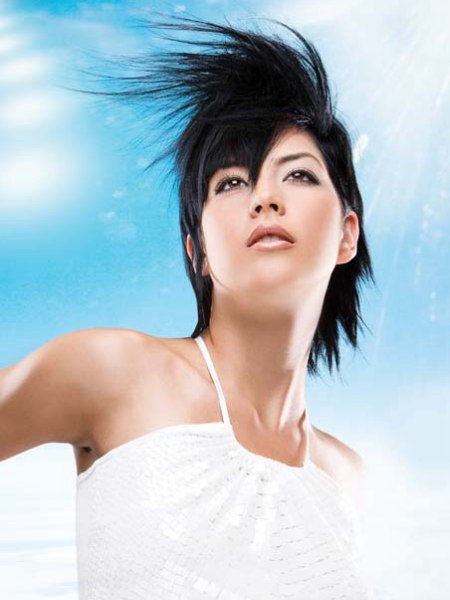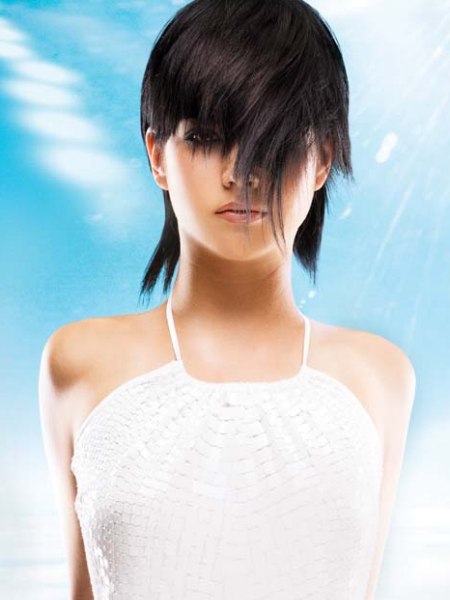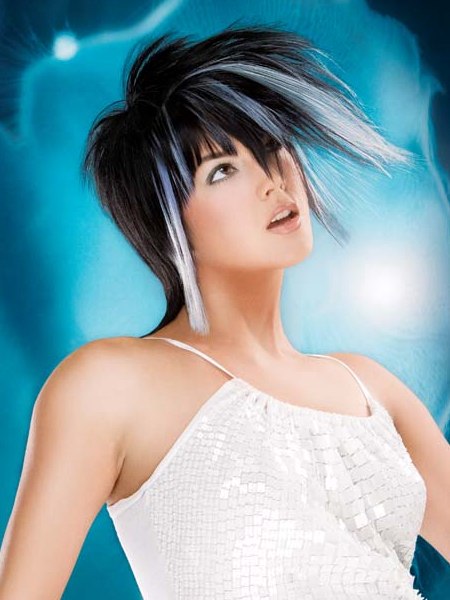 With this under body and half-moon shaped undercut it will be an easy decision to lift the long fringe up into the air. Choppy and geometrical lines make this short blueish black hairstyle sizzle. Lengths alternate and are heavily textured for a light and airy effect.

Up or down, the bangs are the star and turn truly amazing with a few extreme streaks of color and even more length. This effect can be temporary if hair extensions are used.


Cirrus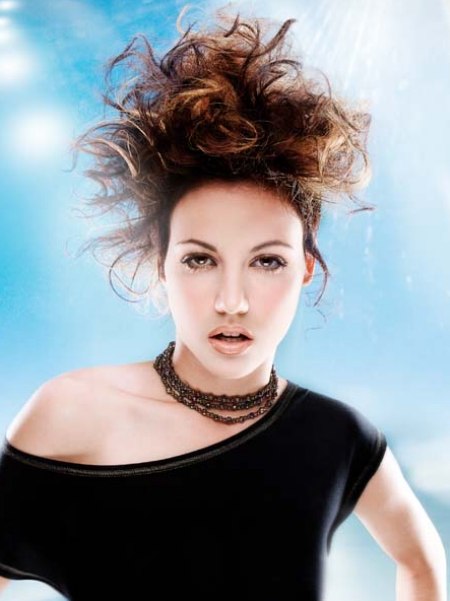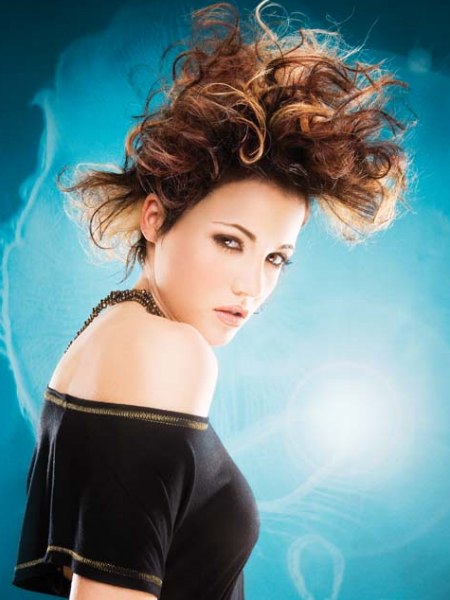 High altitude clouds inspired this fabulous curly and scrunched hairstyle. The height of the hair alone will cause dizzy spells among her admirers. Definition, density and teased texture compliment each other while the excitement builds to a knee shaking crescendo caused by the wild fire of the hair colors.

Dark brown, medium brown and blonde hair colors are used like the colors on a painter's palette. Lights and shadows create depth, high points, swirling accents and leave us breathless in the end.


Precision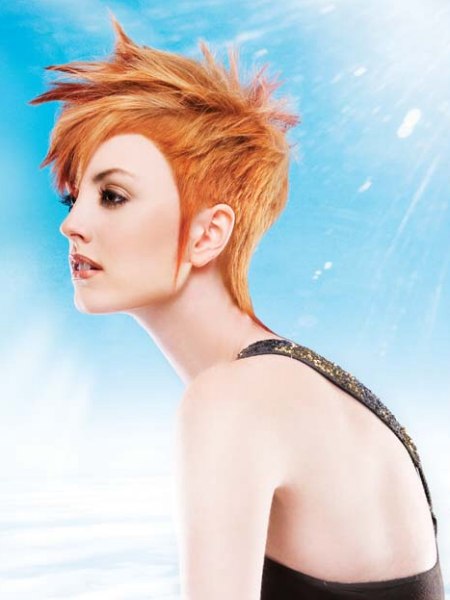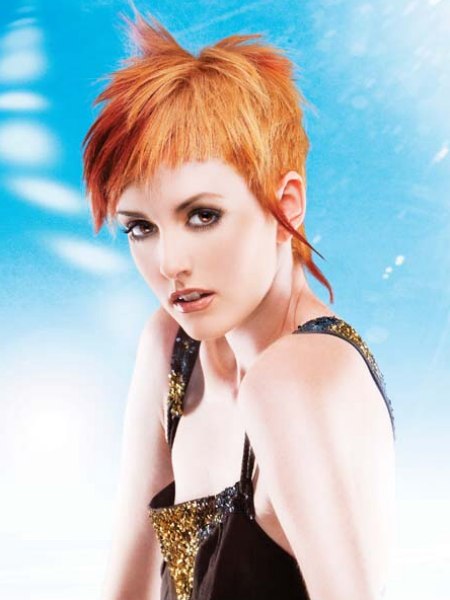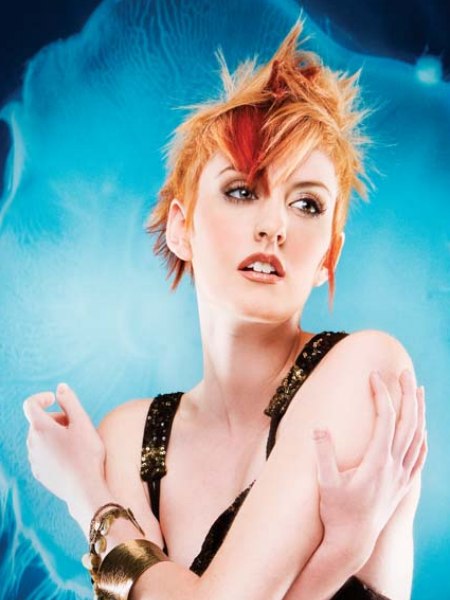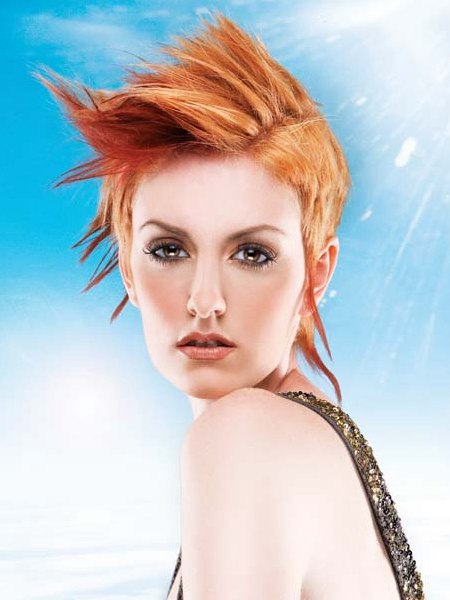 A masterpiece in all of its aspects. This short haircut fits her like a glove. Lines of modern art take hair design out of any box, and a whole new world of possibilities evolves. There is no limit to imagination and if you can dream it, you can also be it.

The cut around her face was executed with laser precision and is wonderfully balanced by the choppy texture on top. A graduation as fine as velvet never ceases to fascinate and each variation of the cut has its very own bold character. The hair color is a daring combination of bright copper, pink and a deep fuchsia.

Hair: Farouk Systems

See also: Short hairstyles | Medium hairstyles