White Heat by Anne Veck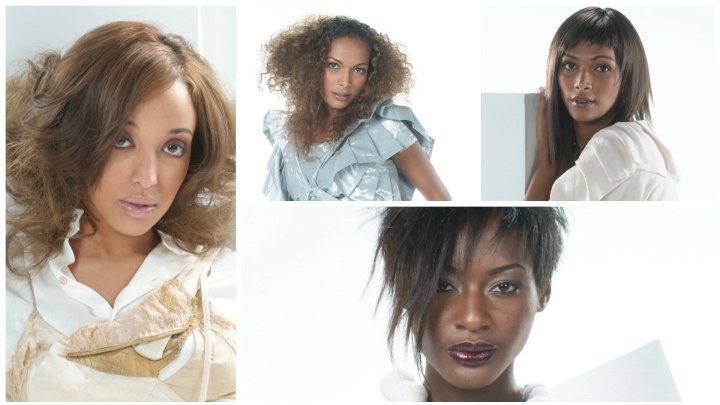 Anne Veck was inspired by the unique texture and versatility of Afro hair to design sculptures incorporating the hair's texture and volume with a result that simply exudes glamour.


Afro Curls and Coils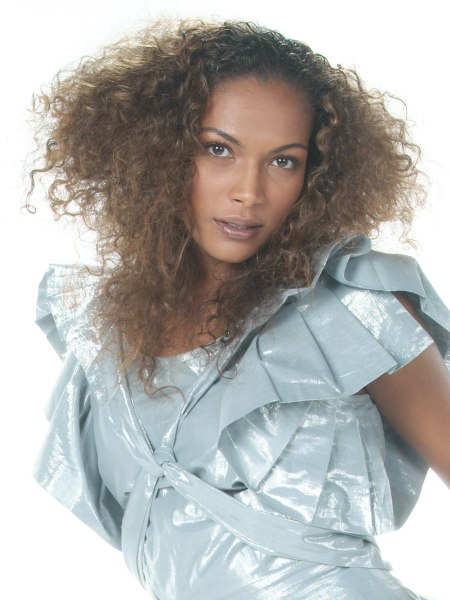 Anne gives sway to curls, with the top crown area measuring above our models mouth, while the rest flows around her neck. Following the natural hair fiber of her model, a crimping iron has been used to call for the volume on the sides and the twist of a spiral curling iron to bring about the necessary coils nestling around her neckline.

Using a blow dryer while bunching the hair up into gathered curls, along with your spiral iron will bring this long hairstyle into your life.


Energetic Black Hairstyle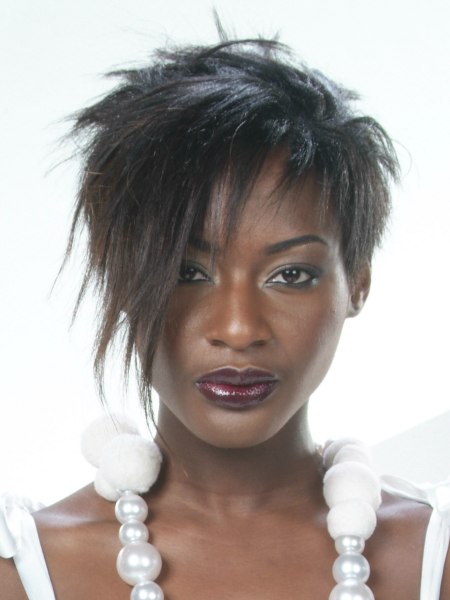 Giving a complimentary delivery of sassiness, Anne reveals a chopped method around the crown to exaggerate the pouf in the crown, while the bangs of the short hairstyle have irregular angles accomplished by chops and jags. The one side of the bangs has a varied angle that has been chopped and tweaked into textures.

The sides have been clipped up close to her head and around the ears that meets the back, lending an overall theme of character. A blow dryer with gel can accomplish this energetic appeal.


Layered Black Hairstyle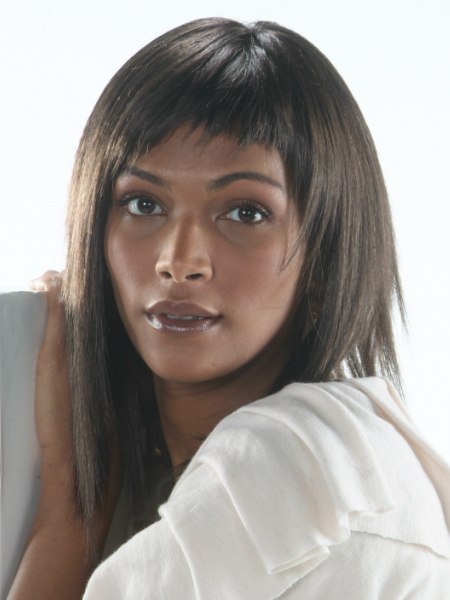 The spellbound scene of innocence, presents bangs that have been clipped and chopped up the hairline erratically compared to that of a childhood painting and completely sought after in the world. Razor-chopped ends harmonize this layered and straight black hairstyle.

This creation is obtained by using a large flat or round brush, bringing the hair completely outward and then, down to acquire the straightness required.


Long Layered African Hair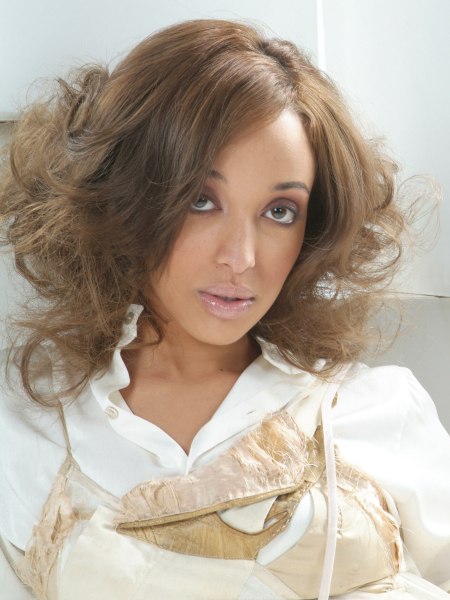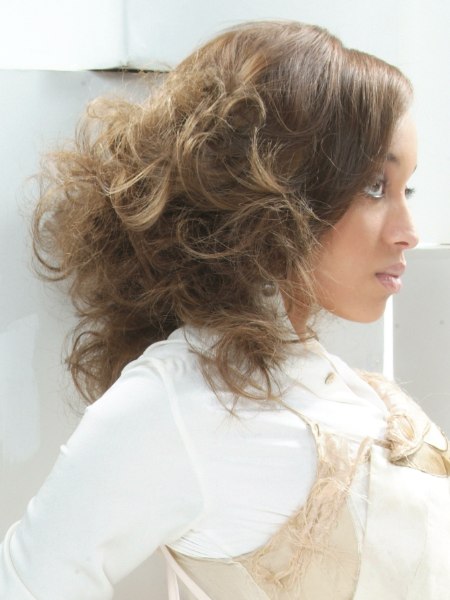 Anne uses the soft appeal of lacy clouds signifying the feminine application in her hairstyling. Here hair has been cut into a long layered fashion in keeping with the smooth lines on the top and gathered curls along the bottom.

This is a progressive hairstyle that can be obtained through hot rollers and back brushing and especially good for those with medium fine texture who desire layered hair.

See also: Short hairstyles | Long hairstyles