Transition by Intercoiffure Boehm.Haare!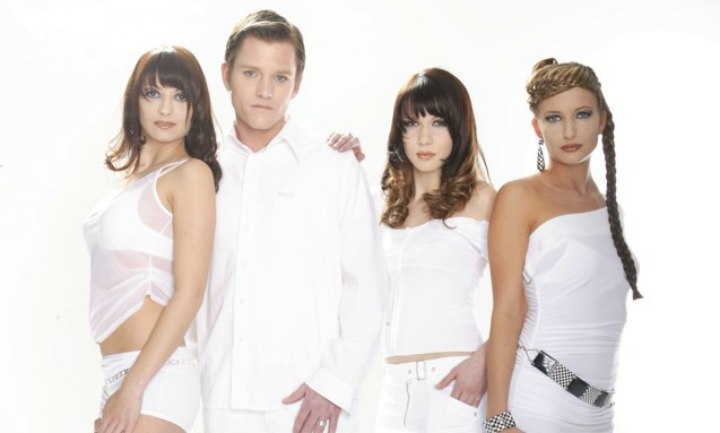 Norman and his team entice the runway with the excitement of a smooth willowy cut that juts into angles. Then, observe a breathtaking sculptured braid deserving of a trophy and a cast of conservative hairstyles for gentlemen.


Bangs Placed Upright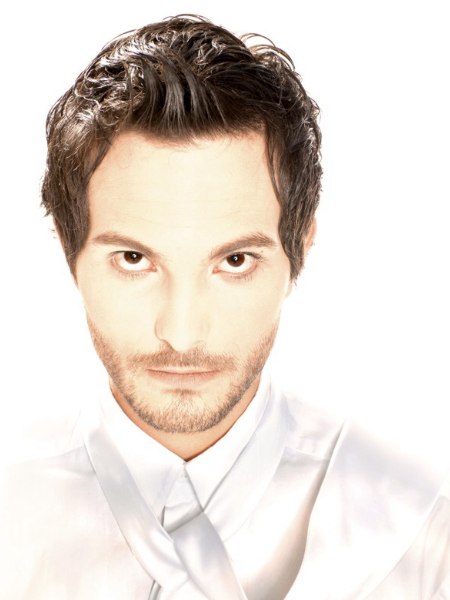 Definably different and decidedly serious is this layered men's haircut that is all combed toward the face. The bangs area is placed in a back upright position and centered over the hair that is toward the face. Use gel for this one of a kind expression.


Curved Under Angles


The pride of warm medium brown hair liberated by the darker brown tones brings prestige to any brunette. The style has textured angles, curved under along the sides and framing the model's face below her shoulders. A large curling iron will help with this hairstyle.


Fashion Men's Hairstyle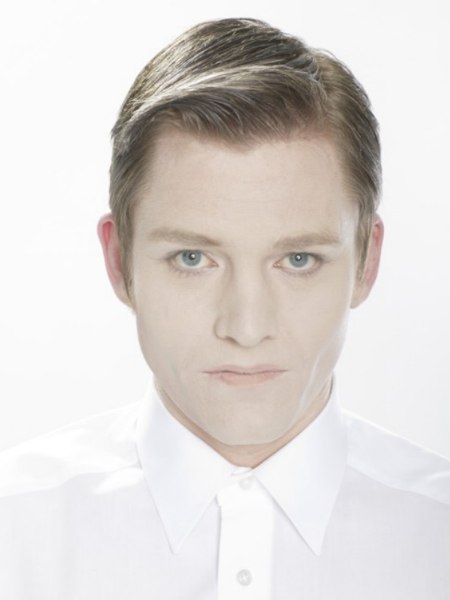 The Rolls Royce of gentleman's hair fashions is quite obvious on this model as he is on his way to his private club. Lightly cut around the ears and combed away from the face it harmonizes the side part that brushes up and over to meet the rest of the hair. The use of a light gel or lotion will help.


Jagged Sides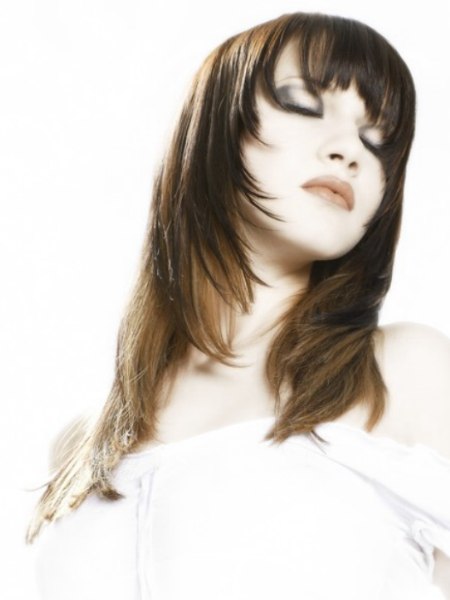 The light and dark shades of brown bring shadows of silhouettes by an evening moon. The sides are jagged into angles that fringe all the sides of her face and all the way down her neckline below her shoulders. Most attractive are the bangs that are chopped into the form of a W. Use smoothing crème.


Crown of Braids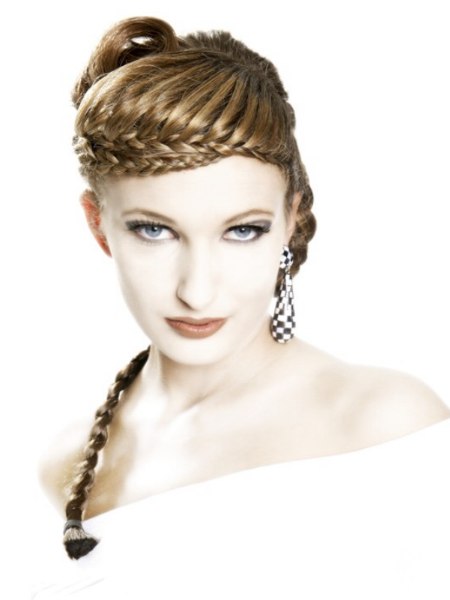 This royal crown of blonde braids was painstakingly sectioned off one by one and delicately weaved into perfection to submit this regal photo. Starting from the top around the head while working all the way down, the artist brought a loop in the back, portraying her talent and class. Know how and product will help you achieve this brilliancy.

Hair: Patricia Normann and Artistic Team - Intercoiffure Böhm. Haare!
Styling: Patricia Normann
Make up: Patricia Normann
Photography: Michel de Vries
Products: REDKEN

See also: Long hairstyles | Up styles | Men's hairstyles