Road Collection by Mikel Luzea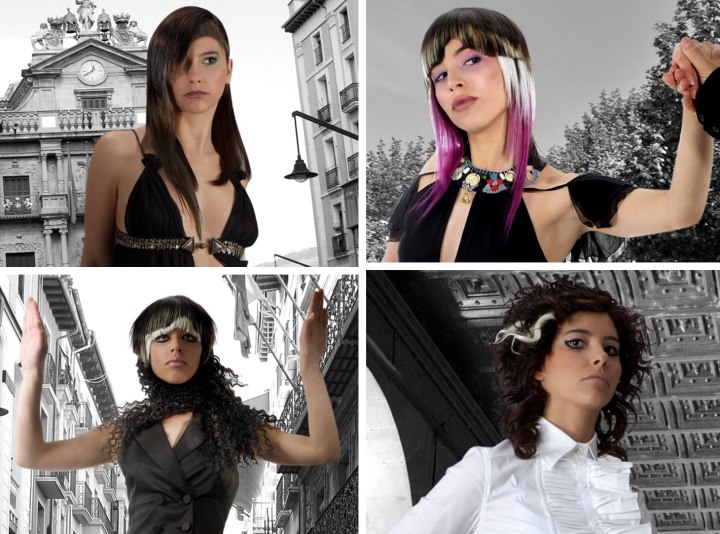 This collection is a mix of straight and curly hairstyles, that get power by intensifying the contrast in the hair colors. The collection is called "Road Collection": the photographs were taken in significant streets of Pamplona, the city of Mikel Luzea.


Black and White Hair Combination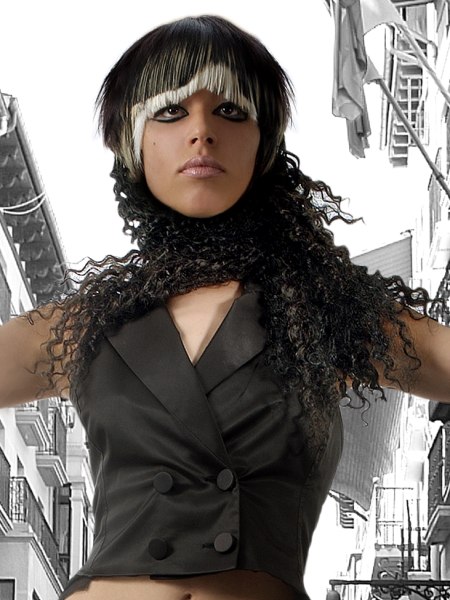 Our model wears straight lines on the top in arrays of light and dark while exposing the pizzazz through an abundance of curls that flow below her shoulders.


Pink Magenta Hair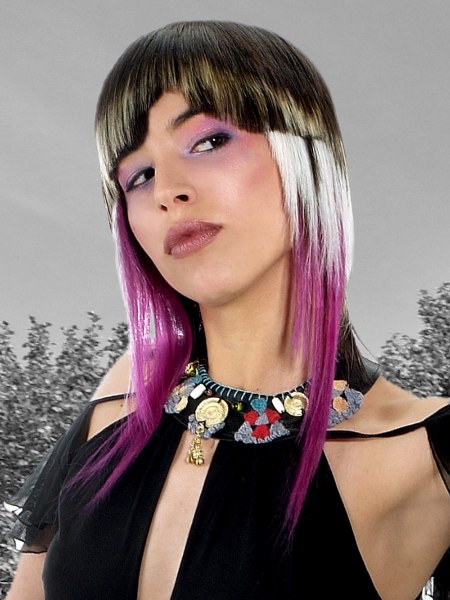 The artistic brush is quite apparent with the dark hair that begins on the top in this model and then a platinum white with the dark. White hair again that ends with pink magenta on the ends with chopped jags. Use a flat iron for straightness and smoothing crème to close the cuticles.


Smooth Silken Hair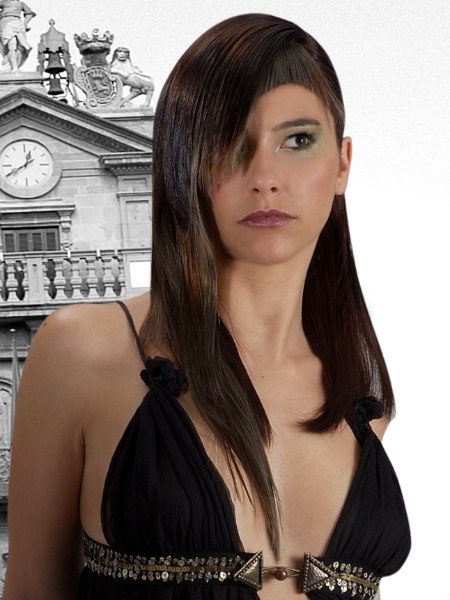 The model has a tight close clip over one area of her head and around her ear, while the rest lies over into a smooth silken flow below her shoulders. Patches of assorted colors single out the difference of this hairstyle. Use your flat iron and smoothing crème.


Layers of Curls


The depth of this warm brown hair color is magnified with the added touch of a white hairpiece along the side. The layers of curls have been shaped into the fashionable shag for volume and carefree styling. After your perm, use conditioners and curl activators as needed.

Hair: Mikel Luzea
Styling: Bross
Make-Up: Montse Gutierrez
Products: L'Oréal Professionnel
Location: Calles Pamplona
Photographs: David Muñiz

See also: Long hairstyles