Men's Hairstyles
Craig Mason & Anna Yiasemi @ HOB Salons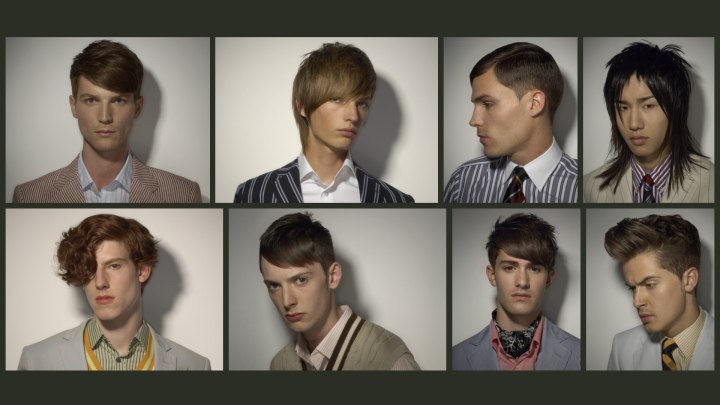 HOB brings smart clipper cuts up close around the ears and tight around the head. There are also heavy layered bangs textured in short and long positions and long shags that spike out on top. See a wide variety of customized men's haircuts that put HOB over the top.


Men's Textured Shag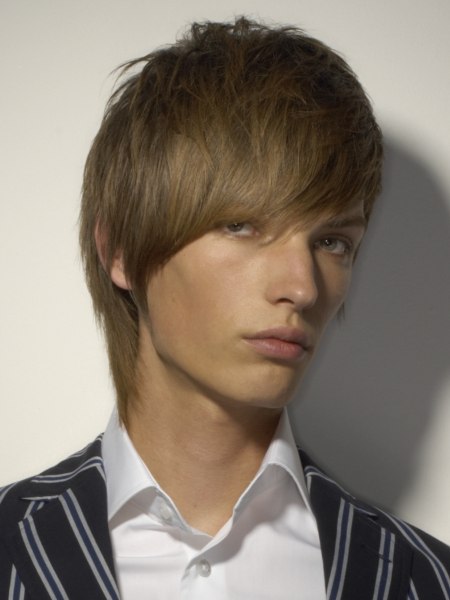 We can see a smooth textured shag covering the ears and neckline. It is heavily combed toward the face and covering most of the forehead and side of the face. The hair is quickly blown with a light styling lotion or gel, then combed or placed into position with the fingers. No muss and no problem.


Masculine Clipper Hairstyle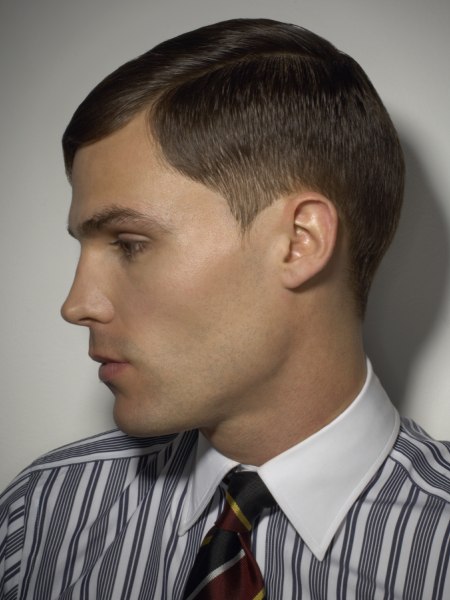 This most meticulous clipper cut style is tapered closely around the ears and along the neckline. A masculine hairstyle, executive style brims over with a clean cut feel that is layered over from the side part. You never get a second chance to make a good first impression.


Closely Clipped Sides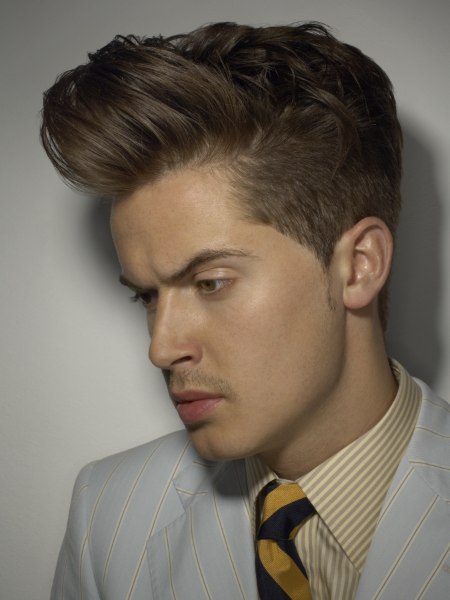 We are seeing men's hair that is seriously clipper cut closely all the way up to the sides of the top which begins it's journey on heavily textured lines to give a bounce and a longer freelance of bangs that stand up from the crowd. Use plenty of gel as you blow dry and freezing gel afterward for this personable hairstyle.


Scattered Layers


With scattered textured layers about the crown, this men's haircut offers more bounce. Trendy heavy bangs lie across the forehead. The sides and back have been clipped up into a fade around the ears. Use gel or a heavy lotion while blow drying.


Men's Hairstyle with Curls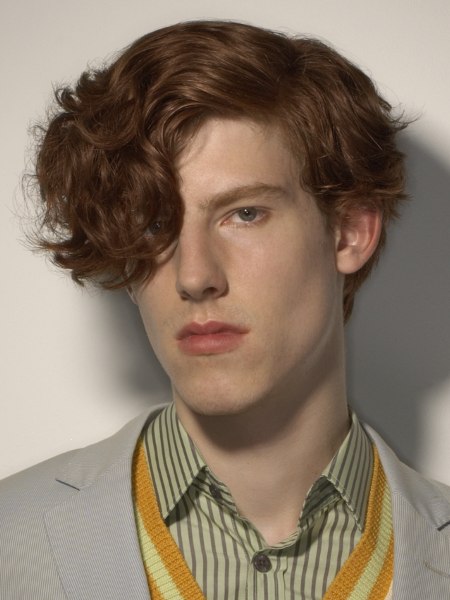 Just a little bit of mystery is depicted in this redhead with the hair textured easily along the sides. The hair tips the ears and nestles in the back. The top is a harvest of waves and curls that blanket over one eye. Use your curl activating gel to achieve the very best in this hairstyle.


Long Asian Men's Hairstyle


Long Asian men's hairstyle with straight jagged lines that are chopped and textured into irregular locations to flip up. Some of the hair stands out and the rest is styled into a smooth shag. A treasury of lighthearted hair. Spraying a light fixing gel in trouble areas will increase your success when you blow dry.


Gentlemen's Haircut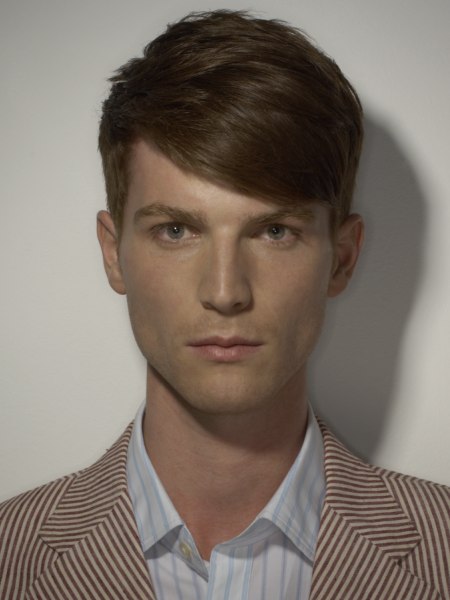 This gentlemen's haircut progresses with a tight clip along the sides around the ears and works up into an easy length into the crown and top where we can see heavy texturing sparked into impressionable layers. Spraying a light styling lotion before you blow dry is a must for this hairstyle.


Men's Clipper Cut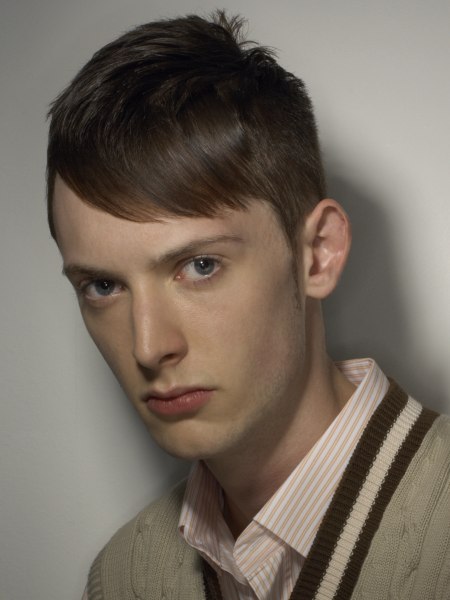 The clipper cut finds it way to this short style as we can see the clip close to the crown and around the ears. There is a graduated spike in the crown and heavily textured clout on the top that blends upon the forehead. Generous portions of gel or lotion will help with this hairstyle.

Hair: Craig Mason & Anna Yiasemi @ HOB Salons
Photography: Jake Walters
Make-up: Annabel Callum
Styling: Tom Stubbs
Products: Wella