Lucie Saint-Clair AW 06/07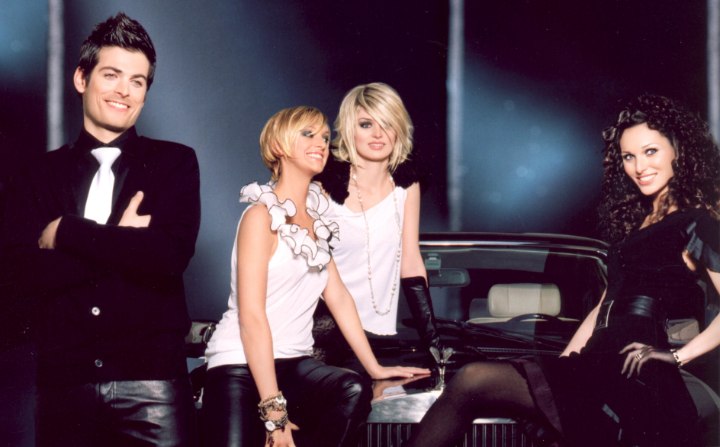 You are just a click away to fine blonde lines that are fashioned in three dimensional cuts, a brunette lending a touch of nostalgia from the forties, a formal updo and gentlemen's agreement of today's design, flattering their good looks.


Blending the Ears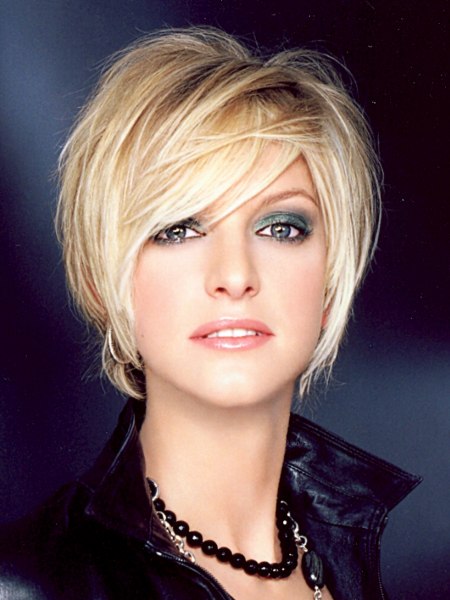 Fine blonde lengths move into a graceful connection partially over the model's eyes while framing the face and lacing the nape. Texted poufs are prominent throughout the short hairstyle and blending over the ears as well. Use gloss for shine.


Hairstyle with the Back that Flips Up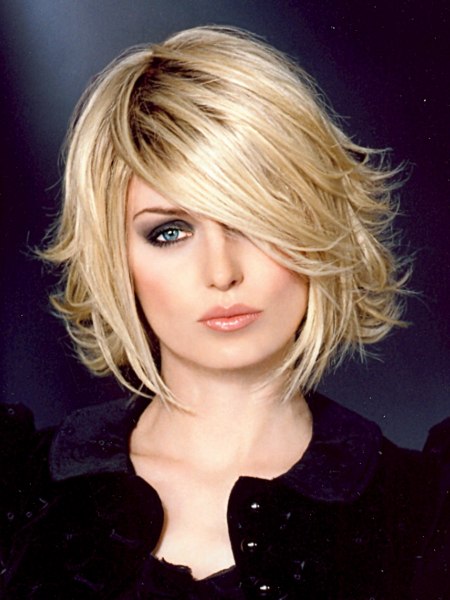 Lucie gives a touch of mystery with the blonde lines that have been customized over one eye from the side part. The delectable straight and smooth sides surround the face, while the back flips up in various angles. Use gel, smoothing lotion and gloss.


Updo with a Tiara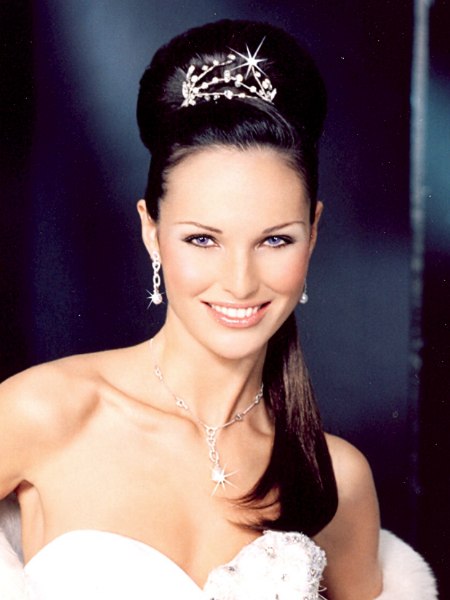 Formality brings respect, even from the Queen and this high fashioned updo has the delicate appeal of the hair off of the face that meets the soft upswing in the crown. Part of the hair is placed over the shoulder and the tiara set upon the Princess's head. Apply spray for security.


Forties Round Roll Hairstyle


Few can compare to these dark kinky curls and the large round roll that buoyantly lies upon the model's forehead. A trendy glimpse from the forties exposes all of the memories of yesteryear and glamour that went with it. Use gloss for this super shiny coat.

The colors of blondes, browns and cinnamon enrich this lush rolling hairstyle that swings down to the edge of the face and then, folds over to the one side. The other side reveals the distinct sections styled smoothly down with the rewarding flip on the ends. Use thermo styling lotion for this class act.


Heavily Tweaked Bangs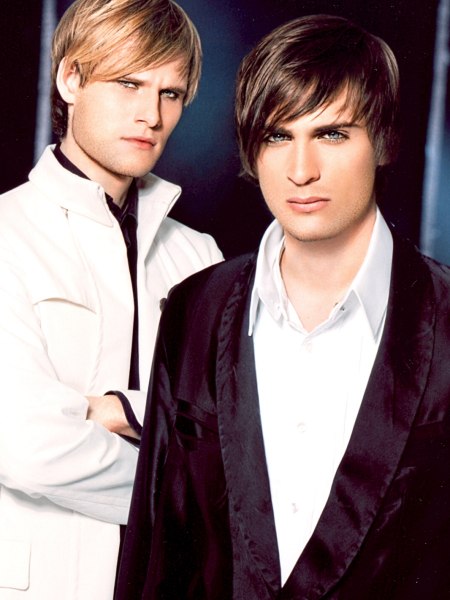 A gentleman's call combines smooth layers with a shorter touch in the back. The two gents have heavily tweaked bangs, one shorter than the other. The skill of an asymmetrical design is seen on the brunette model with the one side clipped over the ear and the opposite side covering the other ear. Use styling lotion when you blow dry.

Hair & Make-Up: Lucie Saint-Clair - Paris
Creation Team Responsible: Sandro P. with Laurent
Photography: Philippe Quaisse
Jewelry: "Lucie Saint-Clair by Elke" Joaillerie
Styling: Marc & Pascal for l'Appart PR

See also: Short hairstyles | Medium hairstyles | Long hairstyles | Men's hairstyles