Hairstyles by Strictly Curls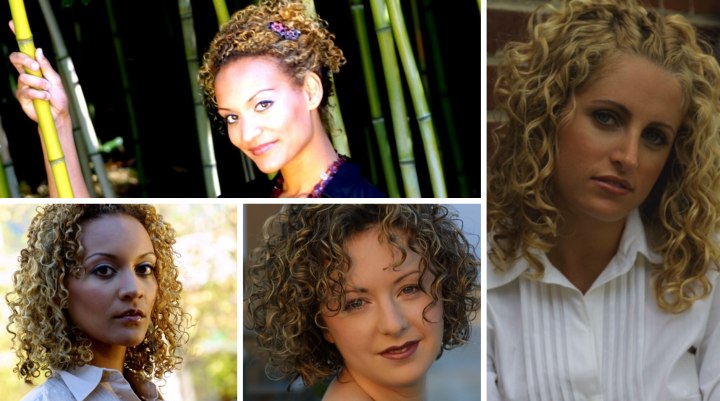 Scroll down for more photos ↓

Not all curls are the same. But all are fun and have an air of playfulness while being so very pretty and romantic.

If you have a natural curl, count yourself lucky and learn how to control the frizz to turn Mother Nature's gift into a controllable, cute hairstyle. If your hair is on the flat side, do not despair, there are always chemicals and styling tools to help those curls along.



This refreshing collection by Strictly Curls gives you new ideas and inspiration. The styles range from chin length to shoulder length and feature different types of curls and even one very festive up-style.


Curls with Twirled Back Bangs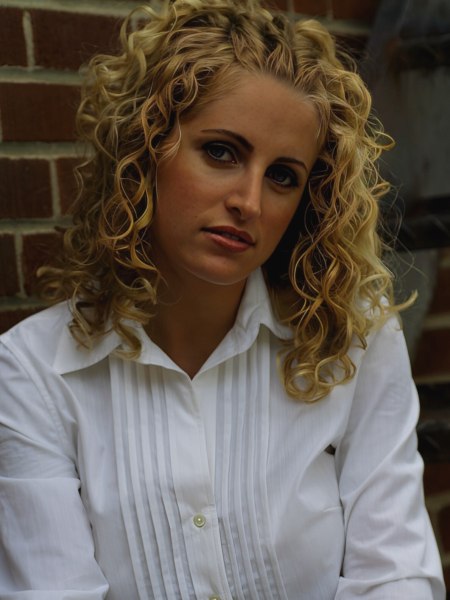 These curls will spiral their merry way into everyone's heart. Created with a curling iron they play around her head in in romantic melody. A great way to deal with long bangs, if you want them out of your face, is to divide them in three or four big strands, twist them, then take them back and pin them in the back of the crown. It does not get any sweeter.

Her hair color is a gorgeous medium blonde with slightly darker tones towards the roots. This is a beautiful hairstyle for many occasions as it goes well with a more festive outfit and also a casual one.


Short Curls with Highlights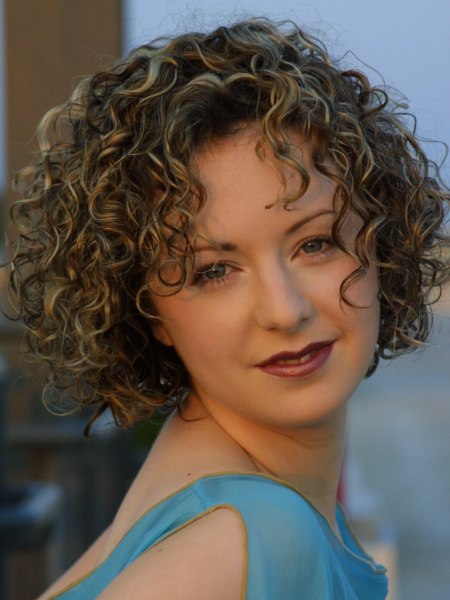 Short and round with curls is all you need to make it through summer in a most adorable way. Her chin length bob was layered in the lower quarter to generate the rounded shape and to increase the volume around the middle. Since the curls are small in fairly long hair, they come out as pretty spirals.

A curl enhancing product keeps them bouncy and makes it easy to separate them, while showing off their full definition.

Her hair color is a woodsy, warm brown which was taken to a new dimension with thin blonde highlights, enhancing the shape and adding much interest to the short hairdo.


Slender Spiral Curls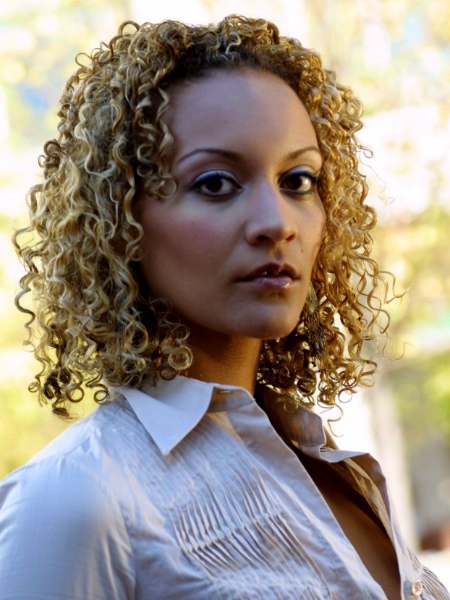 Forget the frizz and go for long, slender spirals. A great way to deal with difficult hair is to style it to well separated and defined spiral curls.

Some shorter strands play around her face and bring a flirtatious element into the look. The hair was styled way of of her face and has a center part which keeps the weight balanced on both sides.

Simplicity, but with a lot of spice in each and every hair. Her brown hair color turned summer blonde with many sun kissed highlights.


Updo with Curls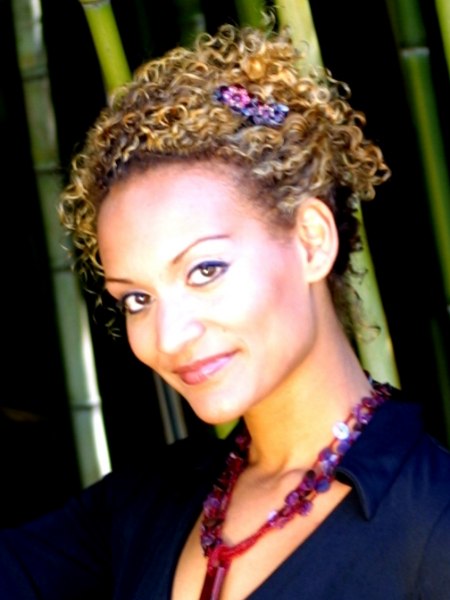 The long spiral curls are expressing themselves in a new, very feminine, romantic and festive way. Pulled back loosely and pinned in the back it is an easy to do hairstyle with maximum effect.

Make sure to have the curls fall lightly and don't pin them down to hard. A beautiful hair accessory elevates the look even more. Find something sparkly or for a natural and very alluring effect, a gorgeous flower will be wonderful.

Hairstyles and How To Book: Strictly Curls

See also: Short hairstyles | Medium hairstyles | Long hairstyles