Claude Tarantino Hairstyles Collection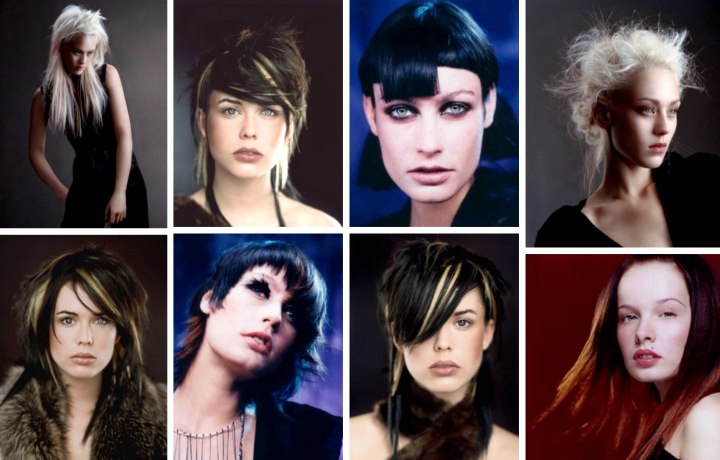 Mr. Tarrantino sensationalizes the beauty industry with his hairstyles with asymmetrical choppy lines that would flatter a myriad of personalities. Not to be outdone, are the billowy clouds of hair that express a childlike innocence of fantasy.


Hairstyle with Chunks and Chops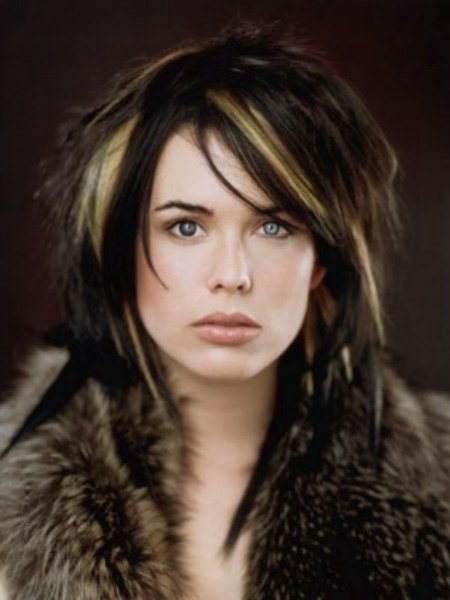 A daring journey of gaps, chunks and chops travel throughout this unconventional layered hairstyle created by Tarantino. Volume is appointed and produced by heavy texturing near the base of the hair.

Blending is accomplished through the straight lines that follow throughout this style. A styling crème will be an asset for this challenge with your blow dryer.


Hairstyle with Flamboyancy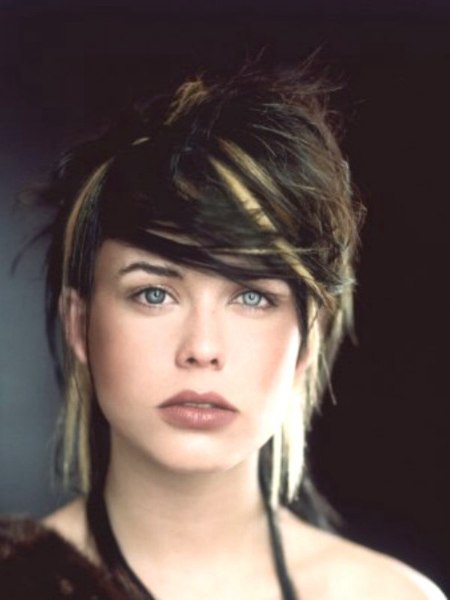 A flair with a dare of fans, a few spikes, smooth juts and chops bring this hairstyle into a captivity of flamboyancy. There are razor-chopped ends lying close to her head, while others swing easily over as if windblown.

The use of gel accompanied with your blow dryer along with smoothing serum and a little bit of paste should bring these desired results.


Hair Styled with Freezing Gel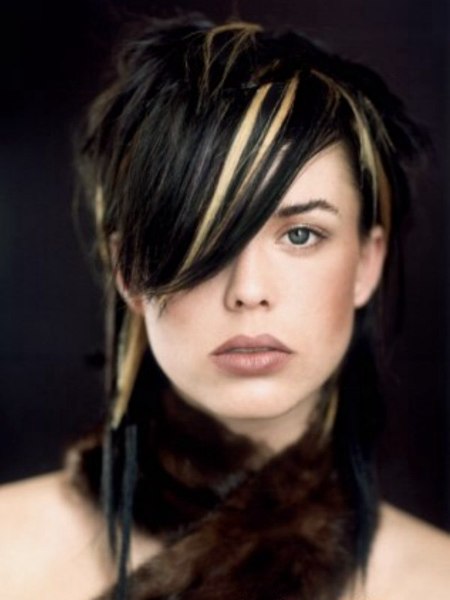 There is a unique connection of a heavy straight style with an idle curve on one strand and a smooth heavy clump over one eye that moves to the shorter layers which build the volume in the crown.

Most attractive are the streaks of crème colored blonde that surprises the onlooker. A stiff freezing gel will achieve the obedience required for this hairstyle.


Hair with Razor Textured Ends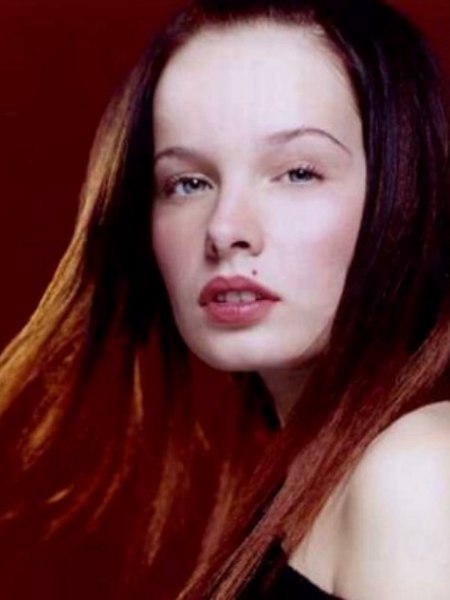 Razor textured ends are fanned in display, as if a breeze had swept into the room, portraying a delicate approach to this long hair. The top has been gathered smoothly back, exposing the model's creamy face. Briskly use your blow dryer and apply smoothing serum carefully on the ends.


Platinum Hair Halo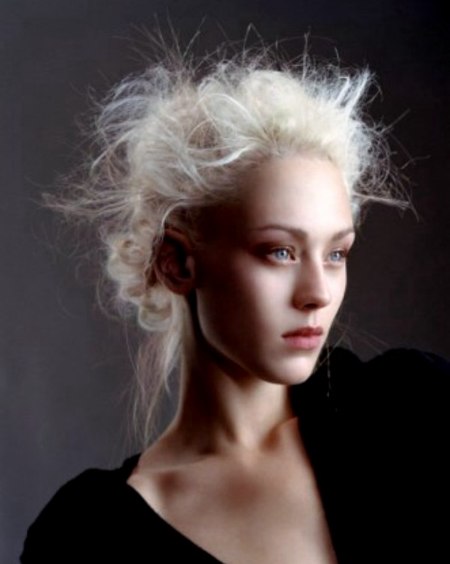 Mr. Tarrantino gives special attention to this platinum halo of finery clipped hair here and there to develop the texture that is essential for this angelic appearance. There are twists of gathered curls along the nape in the back to focus upon this most unusual hairstyle. Plenty of freezing gel would be an asset to allow for the influence of this hairstyle.


Platinum and Darker Hairpieces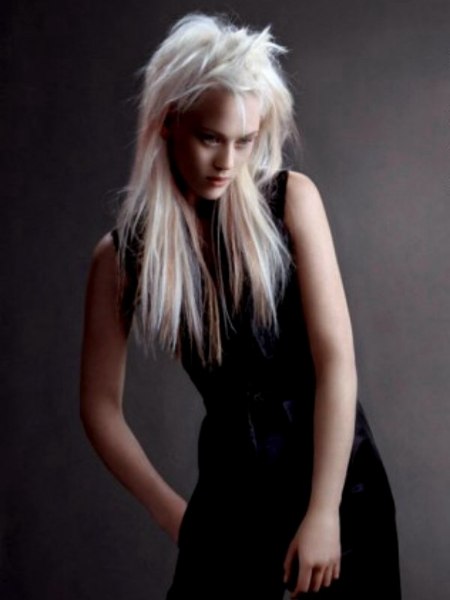 A plentitude of platinum and darker hairpieces mesh together in this creation of layers that fluff in the crown and spike along the top in irregular angles. The rest of the hair moves in select chunks and threads that harness the energy into the same direction. Blow drying and using your smoothing serum and freezing gel will bring optimization to this plan.


Face Framing Hairstyle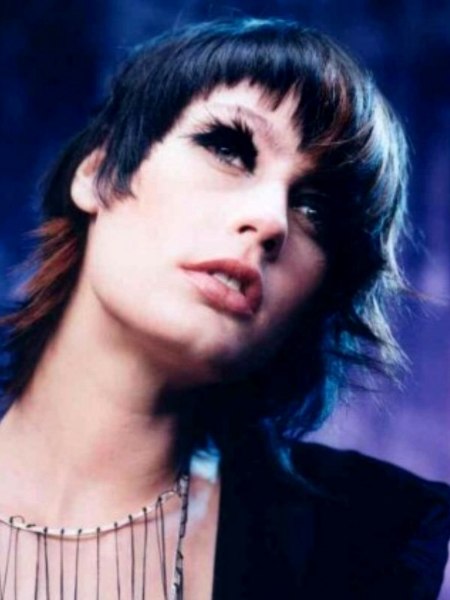 Mr. Tarrantino creates an eccentric asymmetrical design of choppy textures framing the model's face. There are delicate spikes of red on black that bring playfulness to these short layers. Blow drying with a styling lotion and spraying when dry while lifting the hair up with your hands promise a good look.


Space Age Hairstyle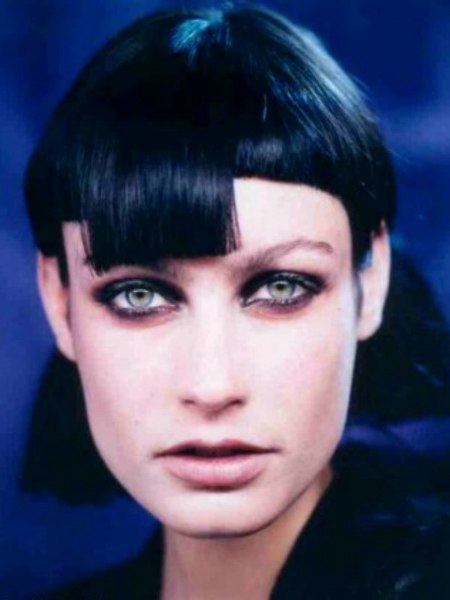 Claude gives the illusion of wearing a helmet with a small portion of the bangs lying upon the forehead and the skirt of the hair revealed in the back. This blunt image gives the momentum of our space age society. Blow dry with a large round brush and comb into place. Spray gloss as needed to perfect this hairstyle.

Hair: Claude Tarantino, Worldwide L'Oréal Professionnel ambassador
Salon: Claude Tarantino, Rue François Lapierre, 57120 Rombas, France

See also: Short hairstyles | Medium hairstyles | Long hairstyles