Hairstyles 06/07 by HOB Artistic Team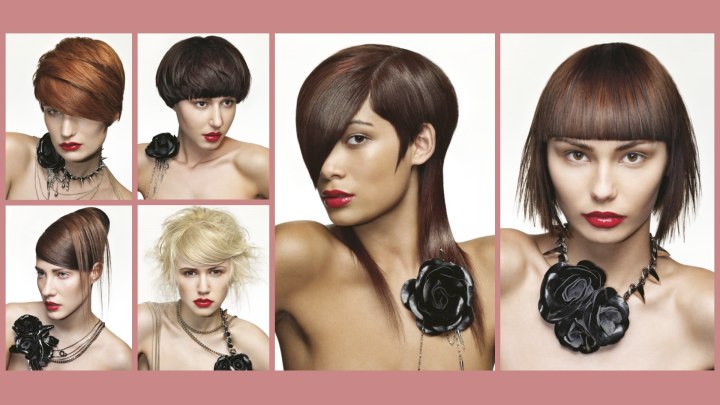 What can be more exciting then the affects of smooth lines on short and both long hair?

The camera has captured hairstyles that move up, down and around with dramatic points that declare bold statements of new and exuberant headlines you do not want to miss.


Rounded Bob Hairstyle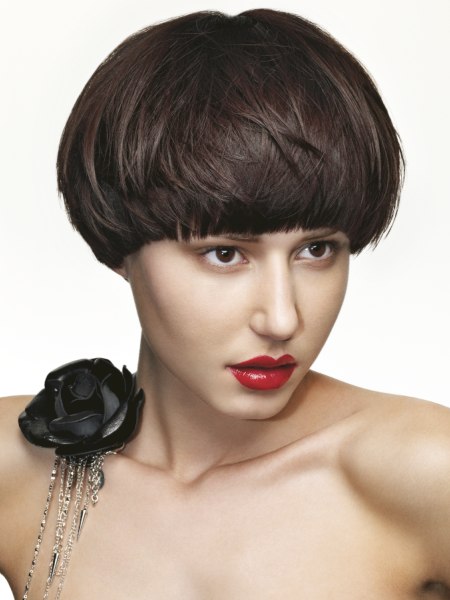 This pleasing short bob gives top of the line results and recorded edging is apparent completely around the head and leaving the ear lobes free. Loose winds of layers gain recognition being blown into that perfect place on the very top. Thermo gel and blow drying under will achieve these fine results.


Hairstyle with Halo Effect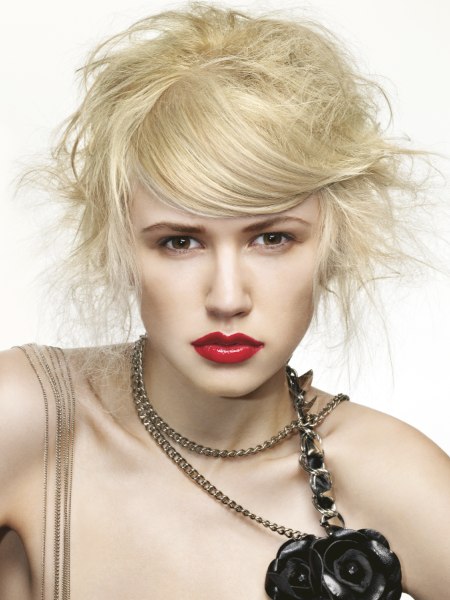 The fragility of blonde hair splays upon the picture with the daring adventure of the heaviness of smooth bangs that lie upon her forehead presents this halo effect. Gel applied when blown, gentle back brushing and spray will forecast a beautiful short hairstyle.


Blunt Cut Hair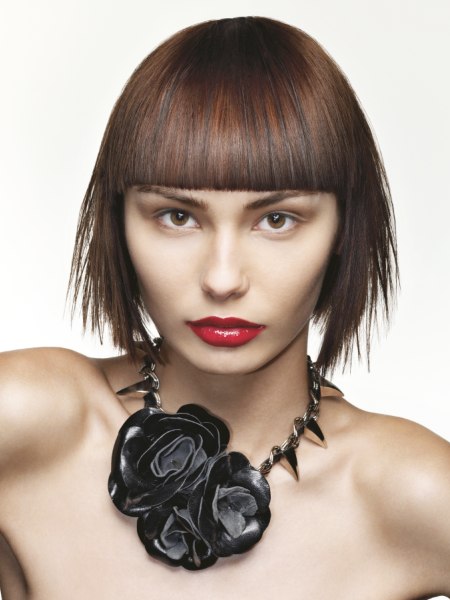 The determined movement of the blunt cut is revealed on these bangs without the slightest compromise. The resolution is found along the rest of the hair as we can see the layers winnowing out from the head like that of fine lace.

Gel or lotion would be agreeable to be used for this short style when blown. A light spray of gloss is recommended when dry.


Cone Shape Hairstyle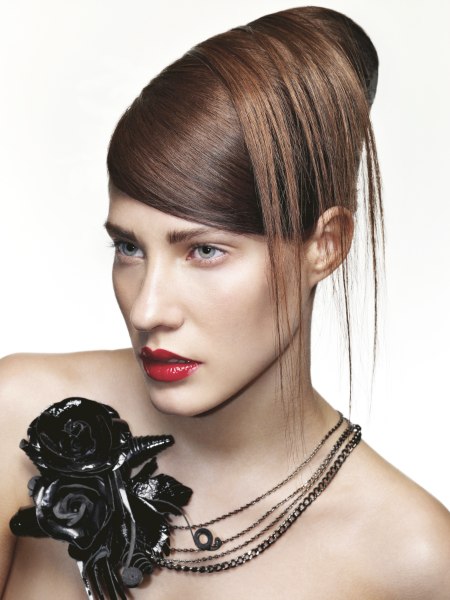 This hat of a hairstyle is comparable to that of the beehive of a smooth overlapping hair upon section after section, until the cone shape is made visible. The finishing touch is the thin delicate waterfall of hair that has been brought over to lie over the cone.

Gel, lotion and hairspray are a few of the products needed for this most desirable hairstyle.


Red Tweaked Layers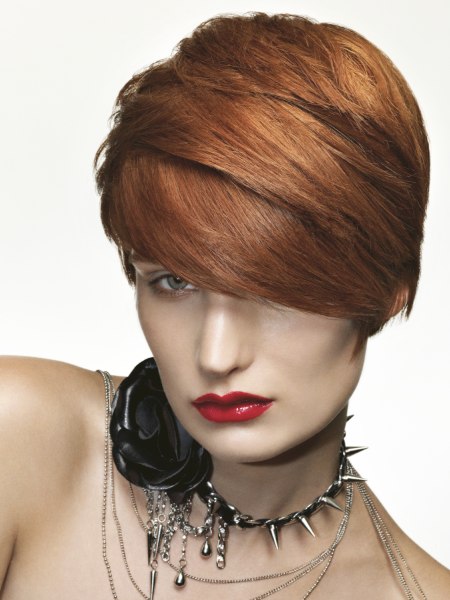 Red heavily tweaked layers blown over the head with mysteriously shading one of the model's eyes exceeds this short hairstyle expediting onto a new level. Class out does itself with the shorter sections on the crown and heavier areas on the bangs. Blow dry to flow with your hands to energize the movement seen in the photo.


Short and Long Hairstyle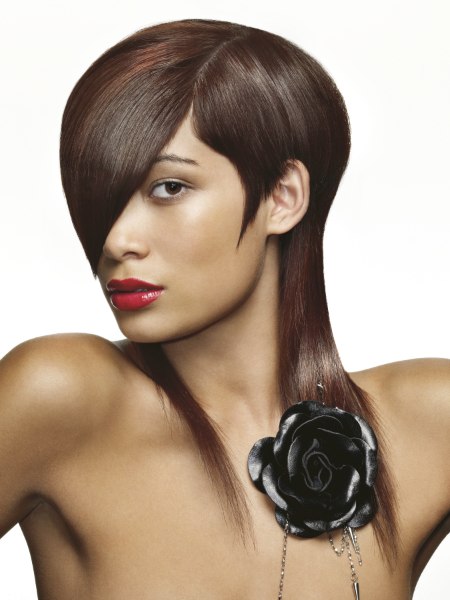 The gallant hairstyle of short verses long flows together in unity, beginning with heavy clipped smoothness daring to cover half of the model's face. Along the other side we find a sharp point that has been tapered close to the head complementing this whole production. The use of gel and styling lotions are a must for this incomparable hairstyle.

Hair: hob artistic team
Photography: Sean McMenomy
Make-up: Emma Miles
Styling: Kris Benns
Products: Wella

See also: Short hairstyles | Long hairstyles | Up styles