Art Collection by Mikel Luzea
18th Century Inspired Hairstyles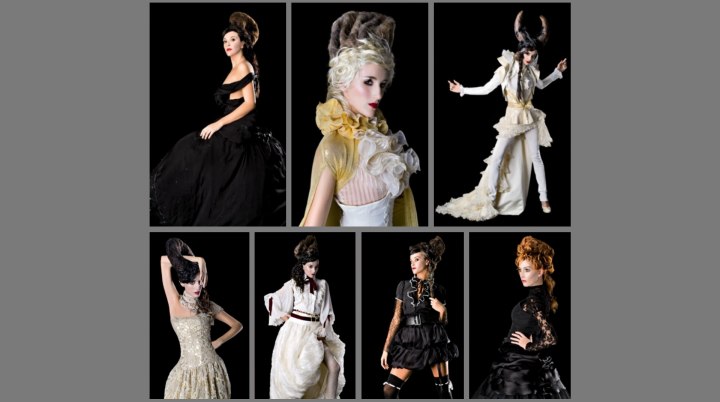 Scroll down for more photos ↓

Inspired by the 18th century, this collection is Mikel Luzea's personal tribute to an era when the first hairdressers of renown appeared in Paris, where famous personalities of the times such as Marie Antoinette were true icons of hair fashion. The historical hairstyles played a key role in the image of the nobility at that time, raising hairdressing to the category of Art.

Come and celebrate with us as you peruse Mr. Luzea's artistic creations of finer designs that reveal the inner imagination of a man who is undeniably, in touch with the Universe. As you experience his cleverness, we hope this will inspire and encourage you to come back soon.


18th Century Braid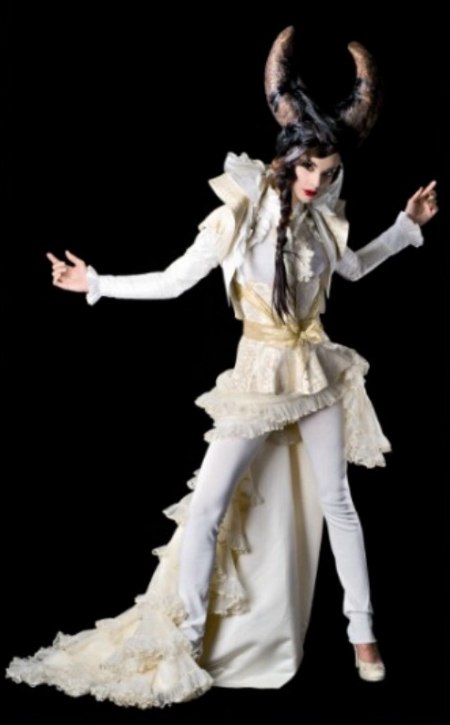 The bullfighter stood in a perfect posture and stamped his foot and shouted with authority "Ah, El Toro! El Toro!" The crowd cheered in the seats as they watched El Toro snort and glare back challenging the Matador. His hoof began to stomp the ground, as his head suddenly whipped up and raced toward the red cape. The spectators went wild with roars and applause.

So it is, with Mr. Luzea's fantasy fashion of his own customized El Toro, complete with horns. A brilliant contrast of the milky skin and the white costume produces the raven black hair to capitalize in a most remarkable way. This long dark hair has been interwoven around the horns to look as if they belong on the models head and complete with a long seducing braid. Ole!


Waist Length Hair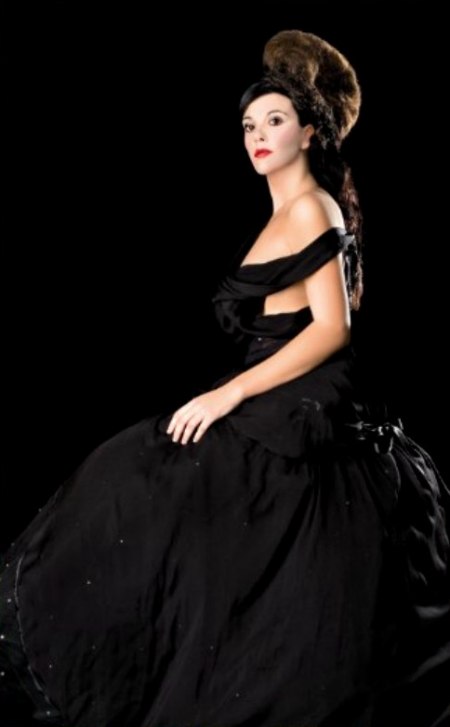 Beware of this proper Conquistador that triggers fantasies in every man's imagination, as this picture presents a striking and masterful aura. It is as if, this model is wearing a helmet, and most naturally; as if she were birthed with it. Her extravagant long ebony hair descends gracefully to her waist with gentle waves.

The top has been brought straight back, to be interlaced with the bulk of the hair on the top and the length of her hair. The design and color of the dress boldly compliment the models skin and the designer's special touch of his creative hairstyle.


Curls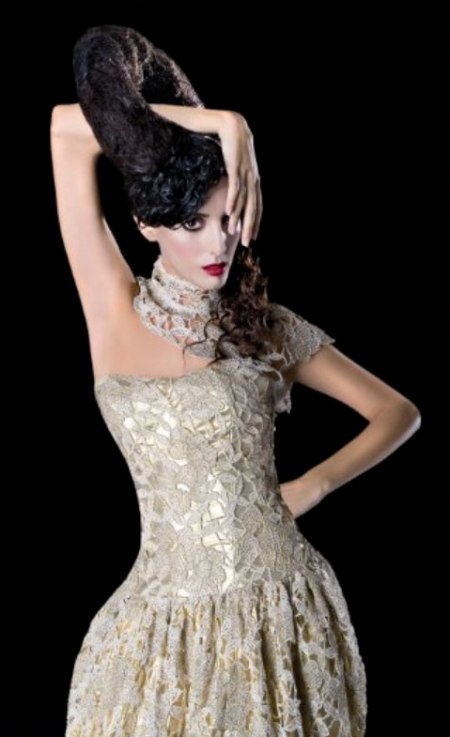 Master Luzea's hand is obvious on the model as she poses in her elegant platinum white evening gown. Her rich dark hair has a gathering of curls off to one side of her face, while the top is announced with a large ornamental round piece of hair.

To complete this style, more curls and waves have been well proportioned below her shoulder, surely anticipating a reward from the judges.


Braids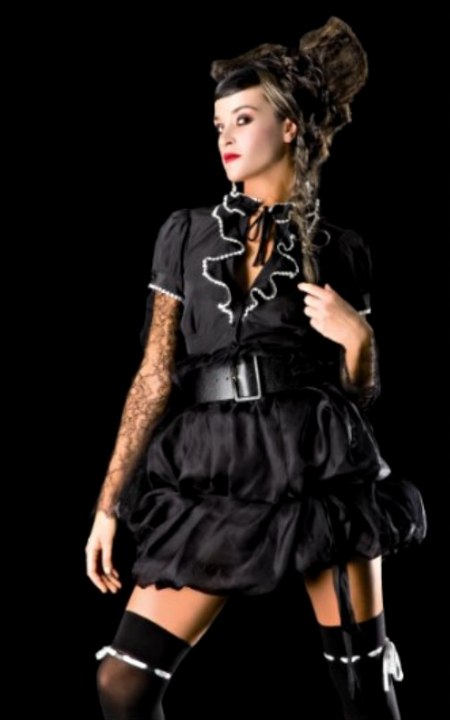 This sassy and cheeky collection brings to mind of a nature that allows your mind to fantasize to the tune of a youthful call. Our model gives us her delightful expose of her high fashioned style of braids and large pieces of hair placed in various areas to bring out the rebellious look and clothes in this model.

Along the face, we can see straighter lines and different colors to give contrast to this creation.


High Piece of Hair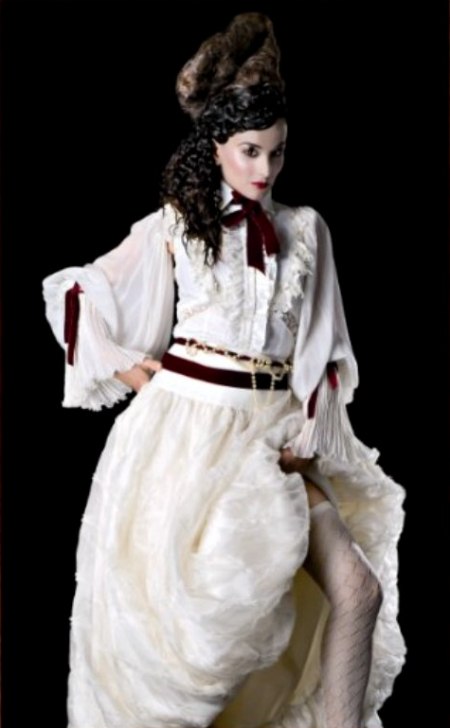 I see a porcelain doll that doesn't move when I look upon her. She never blinks or smiles and holds true to her heart, the deep beauty that is found, without expression, without a laugh and without a song.

Standing boldly in her long white dress, her jet black curls cannot be missed as they are clustered together in ceramic masses that are graduated to a very high piece of hair taking the form of a hat. Completely yours and completely Mikel.


Audacious Look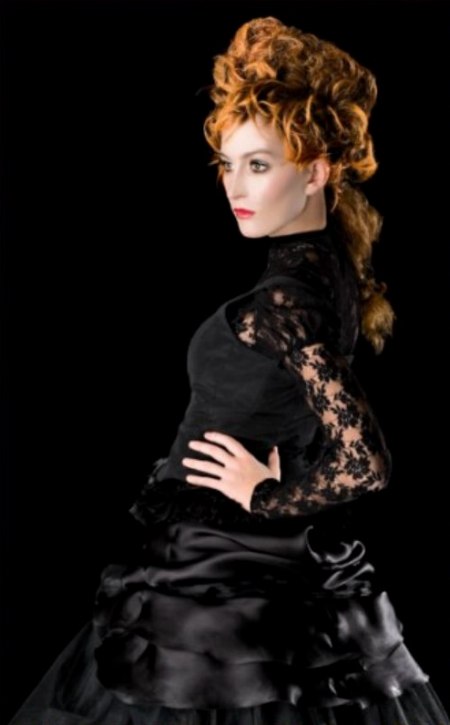 Helen Reddy used to sing "I'm a Woman" and so is this audacious look, just brimming over in confident femininity. Our model is wearing most of her golden hair up with singular pieces of direct curls in an array of various positions.

The top meets a large piece of hair that copies the appearance of a hat and found with a braid moving down her back. Black, gold and white are excellent color combinations to make an entrance that will never be forgotten.


Platinum Hair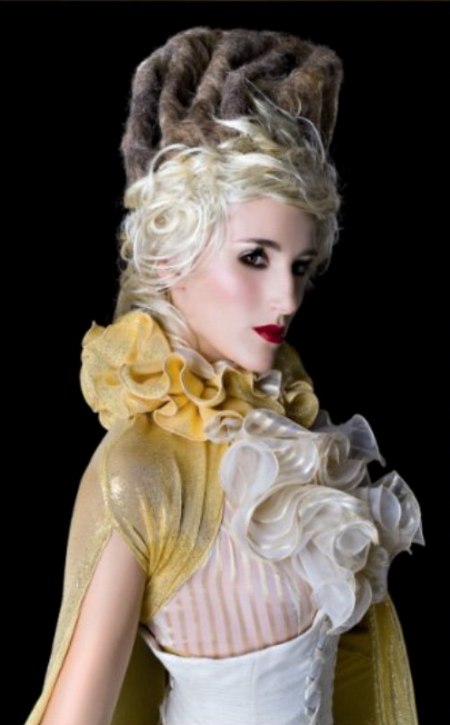 As the mannequin appeared to look back at me, I admired her face and her hair; I couldn't help but appreciate the quiet confidence she portrayed. Her hair was a light platinum that was fashioned in many short layers, most seemed pretzel upon each other and there were other parts that were twirled around her ears on the sides.

The top was meshed respectively into a form of a hat. Art to the right, to the left, but here, we see magical art.

Hair: Mikel Luzea
Styling: Beñat Yanci
Products: L'oréal Professionnel
Photography: David Muñiz
Art Work: Astrain Diseño

See also: Long hairstyles | Up styles