Alternative by Intercoiffure Boehm.Haare!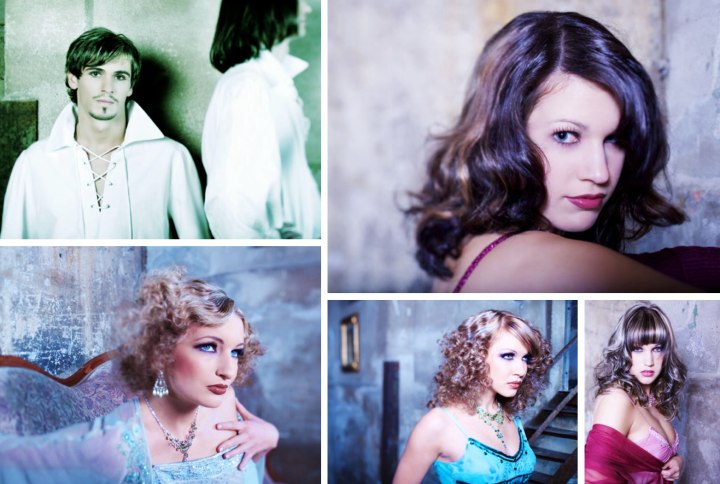 Patricia Normann and Artistic team bring glamor around the world with the festivity of finicky curls to the hypnotic rush that rolling curls and waves bring on the scene.

The introduction of a gentleman's sporty haircut and a touch of rock are quite apparent in these new hairstyles.


Face Framed with Curls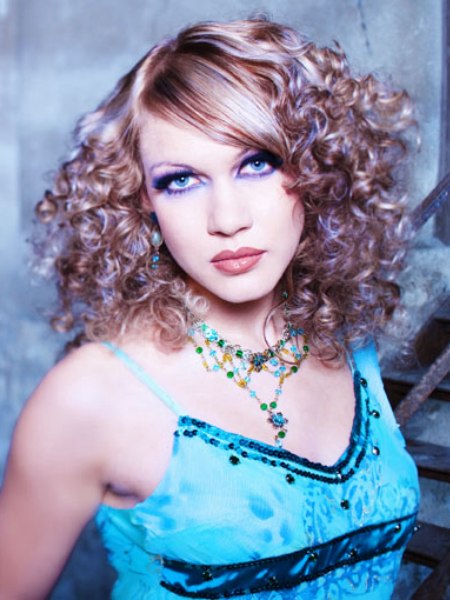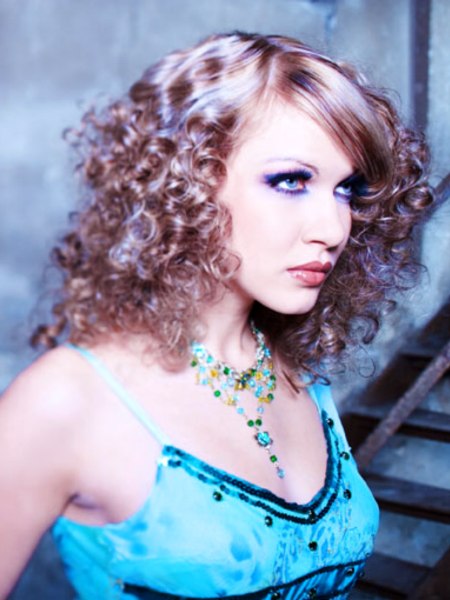 The innocence of a straight beginning and a face framed with tiny tight curls bring a matchless perspective with the assortment of colors of blonde, brown and red.

A moisturizing perm will achieve this goal, leaving the bang area unpermed. The use of a good leave in conditioner and curl activator will help in the long run.


Wave in the Front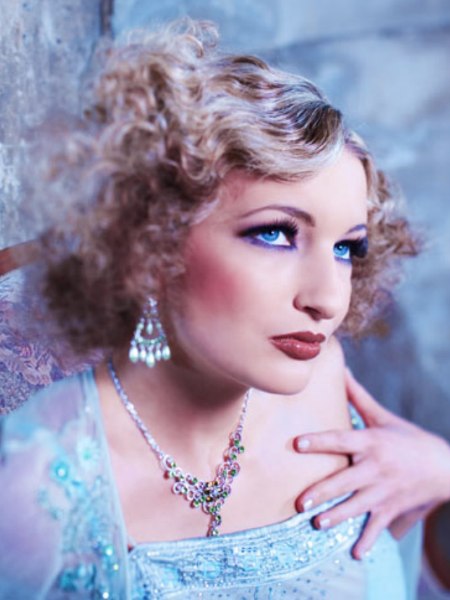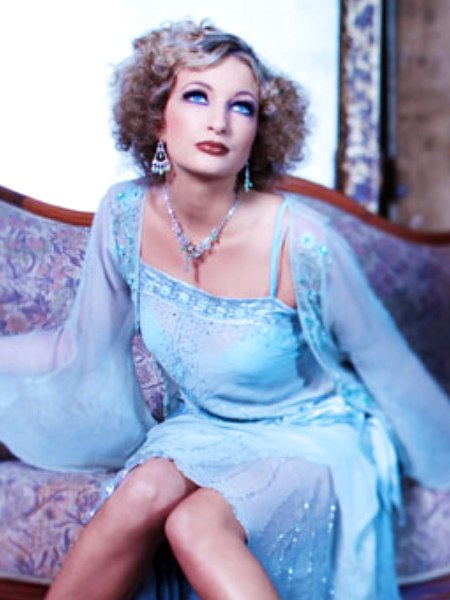 The delicacy of blonde upon blonde twined in kinks brings a new twist with the smooth wave in the front, yet there is the nostalgia of yesteryear and the silent screen.

The hair is cut in layers just below the ears and lies with a side part. A conditioning permanent omitting the top for a smoother effect, will bring this delightful short hairstyle.


Hairstyle with Spirals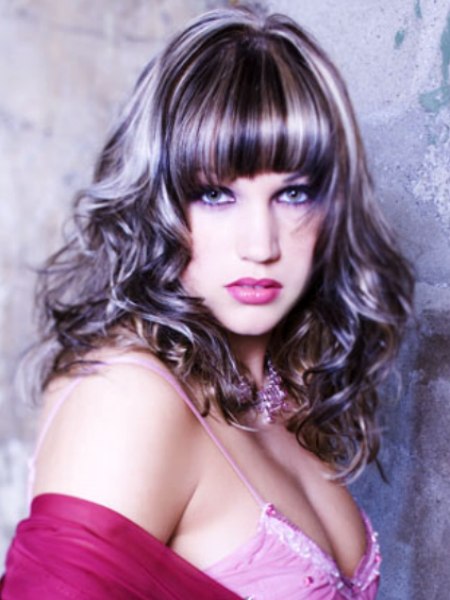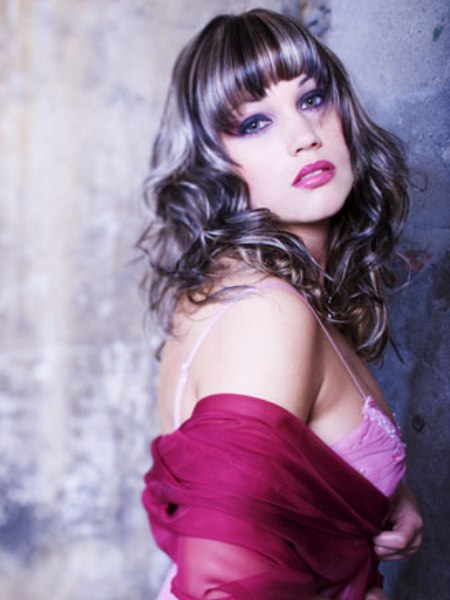 The model's hair is resplendent of glamor exposed through bold slices of dark next to platinum blonde, with the mystery of beige lace.

The style is textured in layers to induce the charm of lazy spirals around the shoulders and bangs that frame around the eyes and cheek area. The use of a spiral curling iron will help to create this hairstyle.


Smooth Layered Hairstyle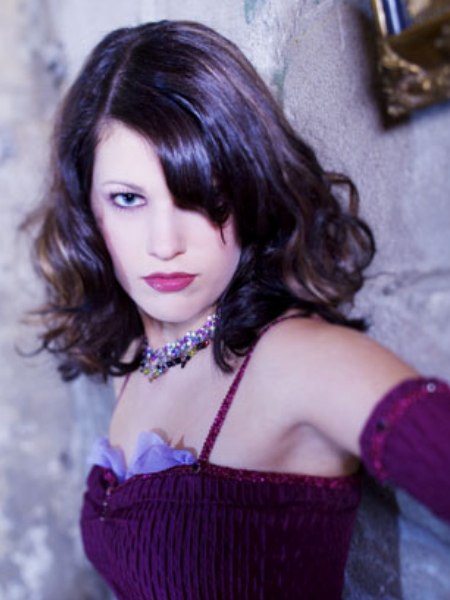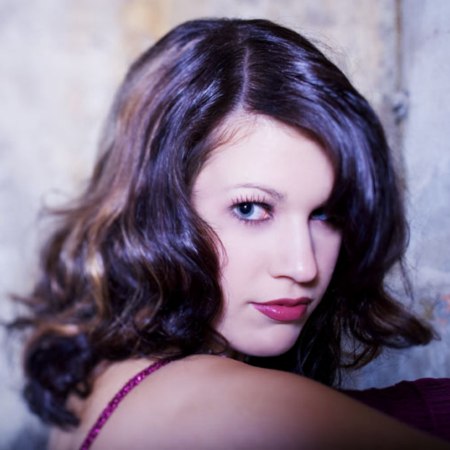 Normann has outdone themselves with this timely shade of brunette with the uniting of just a little bit of caramel.

There is a straight, angled side part that gives entrance to the smooth layered texture when introducing the curls that lie about her shoulders. A medium to large curling iron will contribute toward this hairstyle.


Genteel Haircut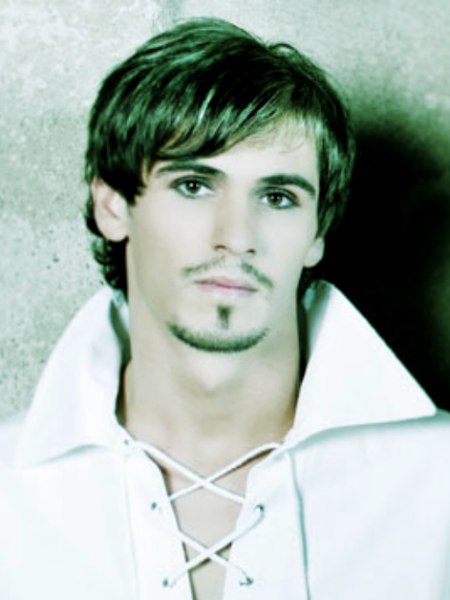 A genteel haircut for the young man is revealed in textured layers and a side part. The hair is cut around the ears and brought up into a short clip in the back, leaving enough length to allow the natural flow of his curl. Apply a light styling gel before blow drying.


Centered Side Part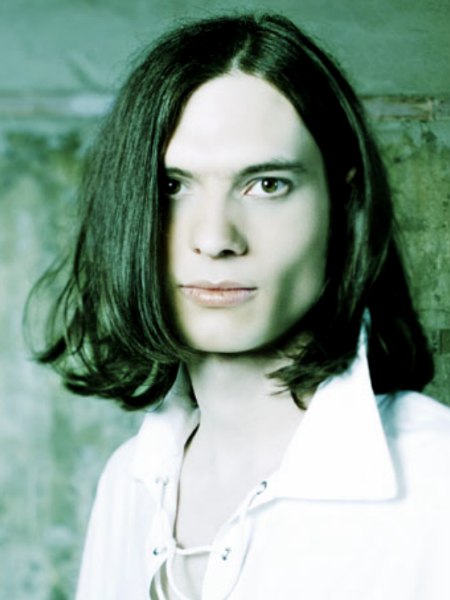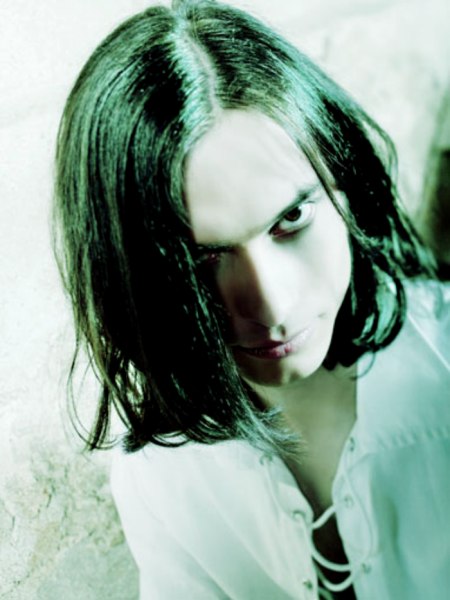 This shade of a musician has his long hair cut nearly all one length with an off centered side part and the sides fashioned just a little bit shorter than the back. This look is cut smoothly to give an even approach around the edges.

Unless you are seeking volume, it will not be necessary to blow dry this man's hairstyle. A little bit of smoothing serum will help define the lines.

Hair: Patricia Normann and Artistic Team - Intercoiffure Böhm. Haare!
Styling: Patricia Normann
Make up: Patricia Normann
Photography: Michel de Vries
Products: REDKEN

See also: Short hairstyles | Medium hairstyles | Long hairstyles | Men's hairstyles