How to Stop Missing Hair Coloring Spots
Q: I have been coloring my hair for years now, and I have always had a problem with missing spots in my color processing. Sometimes it's spots at the nape of the neck, or on top of the head at the scalp, and once I apparently missed the last inch of my hair on one side completely. What can I do to help stop this from happening?

A: You're not alone in this problem. Many women who color their own hair find this to be a problem, and in fact, some hairdressers have a problem with this on occasion.

When applying haircolor to the hair, it's KEY to get the hair completely covered. This is why you are always instructed to start at the front of the head and scalp (to ensure that the area most visible is well covered) and then the color is applied to the scalp and outward to the ends.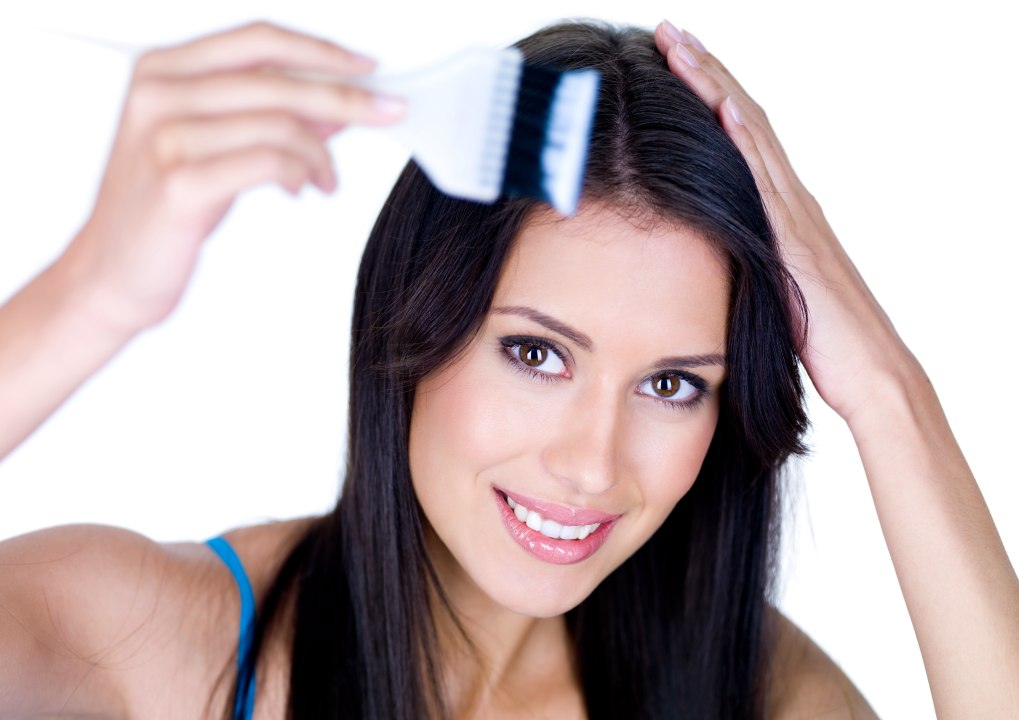 In most cases, there's not really anything more specific to say about the initial application of the color. Simply try to be as careful and thorough as you can in getting the hair covered evenly.

Where you can make a real difference is in what you do after you've applied the color. Since you are likely wearing gloves, gently massage your scalp all over to help ensure that the color is evenly distributed at the scalp level. After you've done this take a wide-tooth comb and gently and carefully comb the hair out - initially working from the ends to the scalp. Once you've smoothed out the hair you can carefully make long strokes through the hair to help ensure the color is evenly distributed. (Any color that is drawn out by the comb can be reapplied at the scalp and combed back through the hair.)

Once you're certain you've worked the color all through the hair, you can cover the hair with a plastic cap and let it process the remaining time recommended. This should ensure that you have great color results.

©Hairfinder.com


Related posts:

How to color your own hair

The different hair color types

Hair color application demonstration