Shine for Grey Hair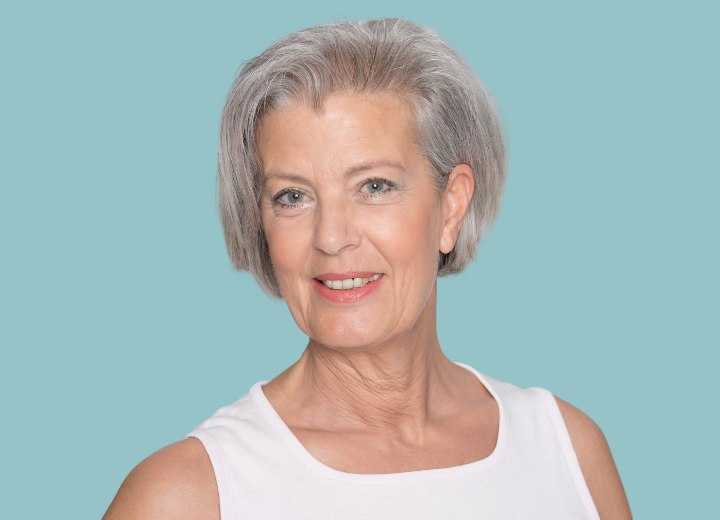 Q: I looked through all the questions posted, but could not find one on shine and softness for grey hair so I am writing to you and hope to get a response from you.

I have 90% grey and no longer color my hair since last Xmas as I am allergic to a hair dye ingredient. I am used to seeing myself in grey now and comfortable with it too. But I miss my shine and the softness (from the coloring days). What should I do? I am getting a good and expensive hair cut since stopped coloring, so my look can still be near sharp at work.

The other day, I saw a television commercial on a hair curler called "InStyler...". What do you think? Can this help me achieve my goal?



A: I, too, have seen the "InStyler" infomercial and was curious about the product. However, I've been looking at literally dozens of forums and websites with customers who have been very unhappy with the product and the manufacturer in their sales techniques. There have also been those who say they love the product, too, but this is something you should look into yourself and make your best judgment by weighing the reviews on your own.

What the infomercial doesn't tell you is that the $14.95 is a "Trial Fee" and at the end of 30 days you'll be billed a minimum of three monthly payments of $40 (U.S. Dollars) plus another shipping and handling fee. There are also "upgrades" that are offered when you make your order that can dramatically affect your final cost. I have seen total costs for the item ranging from $150.00 to $185.00 (U.S. Dollars) depending on the upgrades. This isn't an inexpensive item, although it does purportedly come as a Buy-One-Get-One deal. There are also some complaints from customers who've said they didn't get the "free" one.

I'm not trying to argue against the product, but I do feel that anyone looking into making a purchase from a television infomercial should make sure they are aware of what they are getting into. Only you can determine if the cost is worthwhile for you.

I do want to point out that there are other ways to get added shine in your gray hair through the use of other products. I can recommend the use of shine enhancers and spray laminators to give your hair an extra sheen. When used in conjunction with your normal styling routine you may find the results are just what you've wanted.

If you prefer a more homeopathic approach, you can opt for mixing a cup of white vinegar with cool water and using it as a final rinse after you shampoo and condition your hair. The acid of the vinegar helps to contract the cuticle layer making the hair look shinier.

©Hairfinder.com
Photo: T-Design/Shutterstock

See also: What product can I use to brighten and add shine to my gray hair?