Hair for Weddings
Q: I enjoy doing hair and makeup for weddings and events, but have no formal training. Is there a shortcut to learning new techniques without going to cosmetology schools? I don't want to cut hair at all. Just style it.

A: If you are looking to become a professional and style hair as a career, then you will have to undertake some sort of training program. If you simply mean to continue styling hair as an amateur you can often learn new techniques by simply reading various hairstyling magazines.

If you are, in fact, looking to style hair professionally you have options. There are beauty schools all over the country that offer fast track programs that can teach you the basics needed to help you get your license. You could, however, choose not to attend a school, but instead find a mentor and become an apprentice. Many state licensing boards have guidelines for students who undergo apprenticeship.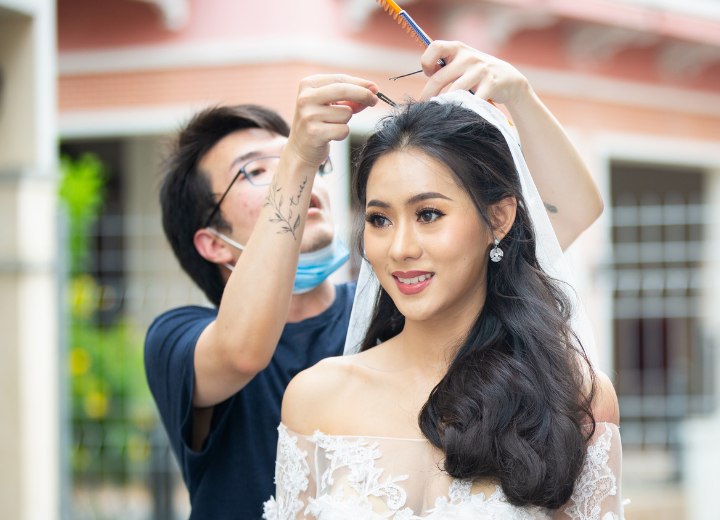 The benefits for each are varied. In most cases, a school environment will allow you to complete training in a shorter period of time, by keeping you on a specific pace of learning. An apprenticeship is often more flexible and allows most apprentices to earn some wages while getting their education. It also allows the apprentice to become accustomed to the daily operations of a salon.

In most areas you are required to have a license from a governing body in order to be able to work with people's hair as a career. This is meant to lessen the risk of individuals causing damage to another person's hair through accident or lack of knowledge. Schools and mentors are responsible for teaching you all the necessary information to help you avoid these problems.

Regardless of the course you choose - school or apprenticeship - you can typically find a schedule that works best for you.

©Hairfinder.com


Related posts:

Hair and beauty schools

Photos of up-styles

Thechniques for updos

Wedding hairstyles