Thin Out Sides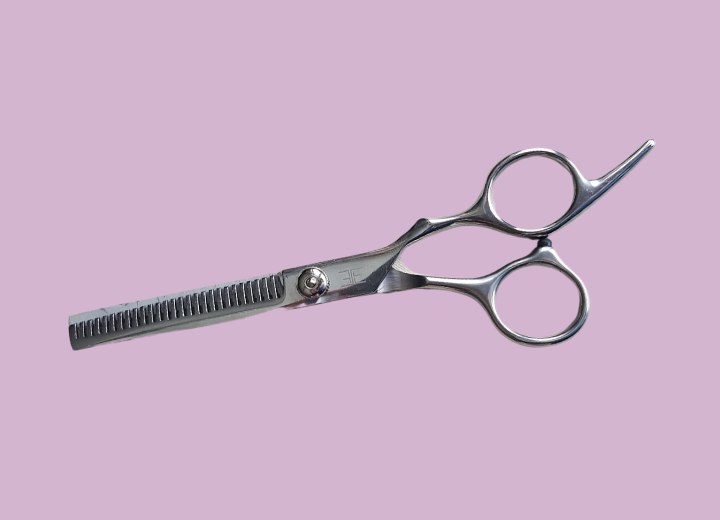 Q: I'm a young male trying to grow my hair out. I have fairly thick hair. However, I'm at a stage where the hair on the sides of my head seems kind of poofy. It kind of sticks out. The hair length is long enough to be put behind my ear but my hair seems to be too thick.

I was wondering what advice you can give me to "thin" out the sides while maintaining the length? Should I use hair thinning scissors to cut the sides? Also, my hair is pretty dry, what product would u suggest me to use to make my hair look as if it is damp or moist? Is Brylcream any good for my situation?



A: You could use thinning shears to remove some of the bulk from the sides, but you need to be aware that doing so will create hairs of separate lengths and that you can only do so in small amounts or you will create problems as the hair continues to grow.

If you opt to use thinning shears to reduce the bulk in certain areas, be sure to use them no more frequently than every third scheduled hair trimming session (about every three-to-four months).

As for dealing with the problem of dry hair, the correct product to use depends on the look you want to achieve and the texture of your hair. Brylcream is a great product for thick, wavy and curly hair types for adding control and weight. But fine textured hair or very straight hair can look greasy with these types of products. You might start with using a leave-in conditioner.

Remember that the best way to have the hair look healthy is to make sure that it is healthy. Be sure to give your hair a regular conditioning treatment. The hair needs to be conditioned daily, whether or not it is shampooed. For those whose hair is stressed, or overly porous, the hair may benefit from weekly deep conditioning.

You may also find that once your hair is in good condition, you will have fewer problems with puffiness.

©Hairfinder.com

See also:

How to use thinning scissors

Please help me to understand what I need to know to buy the right thinning shears

What's a good number of teeth in one sided thinning shears?

What is the difference between thinning shears with one tooth blade or double tooth blades?