Silver Hair Color
Q: Can you tell me if there is a Silver hair color available? There used to be one but I cannot seem to find it anymore.

A: While I have only ever found a metallic "silver" haircolor agent available as a temporary styling product – Beyond The Zone's Styling Gel Colorizers – there are a number of companies that make bold and funky hair color products, and many of these offer shades that are labeled as "silver", although I cannot vouch for the actual color results.

Here are some of the most common brand names and the color names they list:

• La Riche Directions – Silver
• Stargazer – Silver Look
• Crazy Color (by Renbow) – Silver

These colors are permanent, but according to users who have commented on various websites, the colors do tend to bleed a great deal, and may be prone to rapid fading, so use with caution and prepare for potential staining of clothing, skin, and fabrics in your surroundings.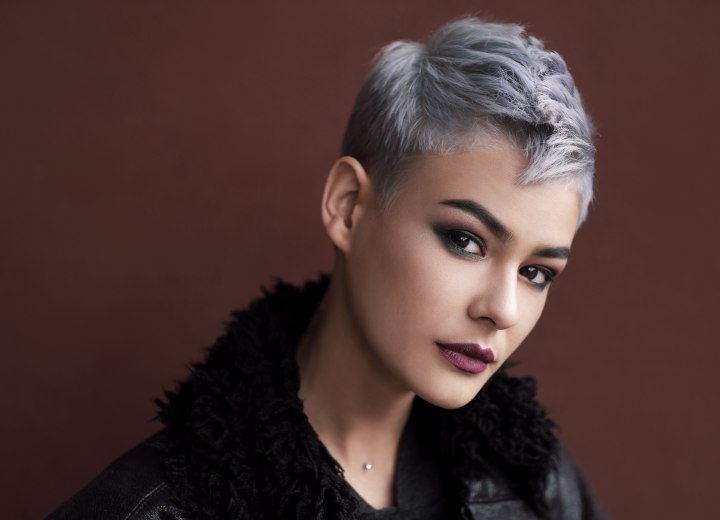 Click to enlarge

If, perhaps, I have misunderstood your interest in "silver" hair color and you are looking for a color for enhancing mostly gray hair, then I can recommend a different color product collection, namely, Revlon's 'Roux' line of FanciTone haircolor. These are permanent haircolor products designed to provide excellent gray coverage, and/or enhancement. Specifically, I would suggest using the 10BV Ultra White Minx, or the 9BV White Minx colors to give that glistening silvery look.

The Roux FanciTone colors are different from some other haircolor formulas in that they need to be mixed with developer in a 2:1 ratio, instead of the usual 1:1. That means you combine two parts of developer for every one part of color.

©Hairfinder.com


Related posts:

How to remove hair color stains from skin

Questions about gray hair

Is there a product to color hair steel grey?