Romantica by Louise Smith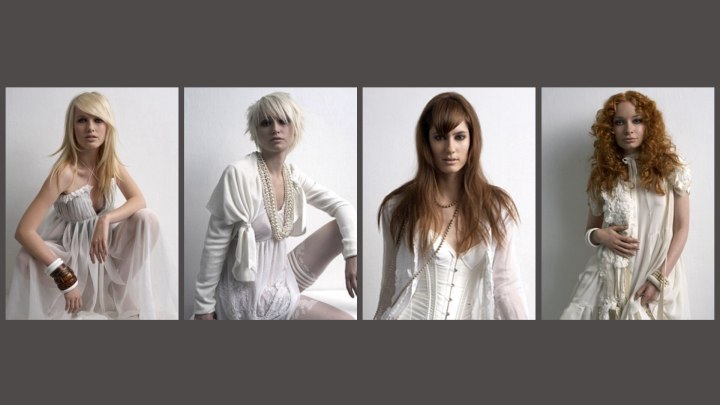 Abounding in creativity, wins Essensuals much ado with long flowing tresses and curls that ignite the heart with passion. Short feathers that fan out into impish delight flatter the hand that sculptured these masterpieces.


Silky Blonde Hair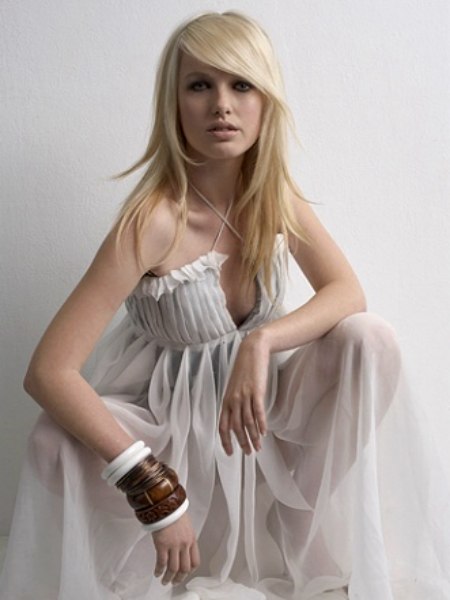 Blonde hair never looked so silky in long layers that tilt out in irregular wisps around the style. Heavy bangs as smooth as velvet are brought over to meet the side projecting an image of drama. Blow drying and firm gel are necessary tools, while smoothing crème and gloss should be applied when dry.


Smooth Look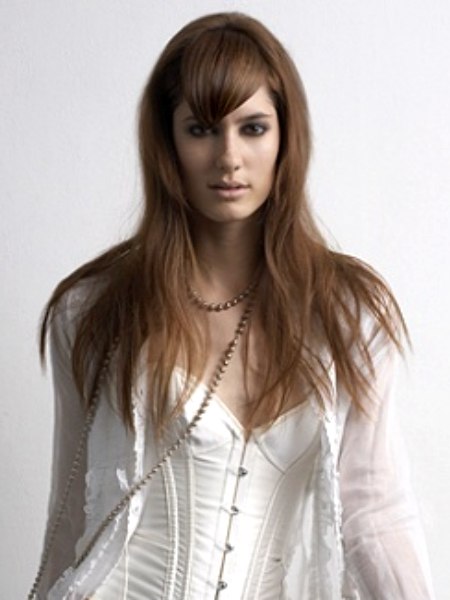 This amorous model brings new adventure with her warm light brown hair that has been displayed in long layers and fashioned into a smooth look. Heavy bangs have been developed into a point composing a peninsula on her forehead. The use of styling gel while blow drying is imperative for this hairstyle.


Coiled Curls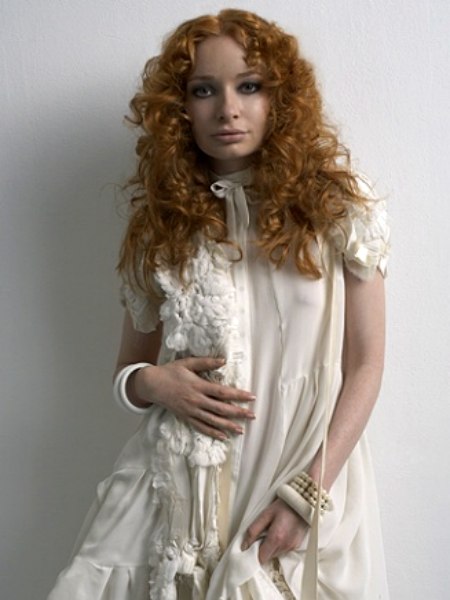 An engaging center part accents the models coiled curls in various sections of her strawberry gold hair. The ends lie around her shoulders as a cloak to keep her warm. Spraying a light styling lotion and using a variation of small and medium curling irons will assure the tight curl that is required for this hairstyle.


Razored Hair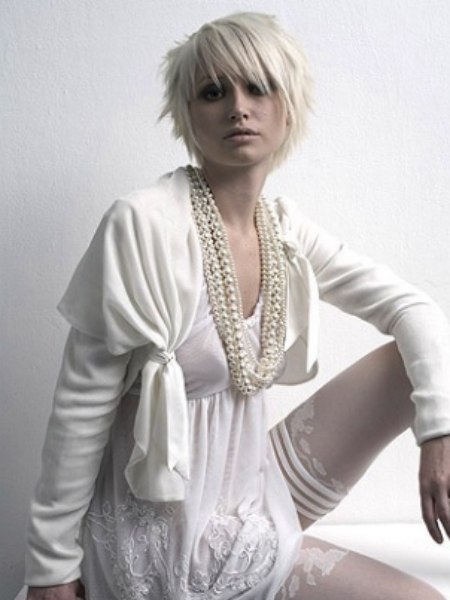 Platinum jags, gaps and textures of irregular lines extend to the east, west, north and south from the razor and scissors comply with a personality bigger than life. This hairstyle electrifies an aura of intensity when walked into the room. Apply gel for blow drying. When dry use generous amounts of smoothing crème and paste where needed.

Hair: Louise Smith - Essensuals Hairdressing
Photographer: Mark Bond
Stylist: Joseph Antony-Toronka
Make Up: Irene Rogers