Ecletic Dolls by Claire Higgs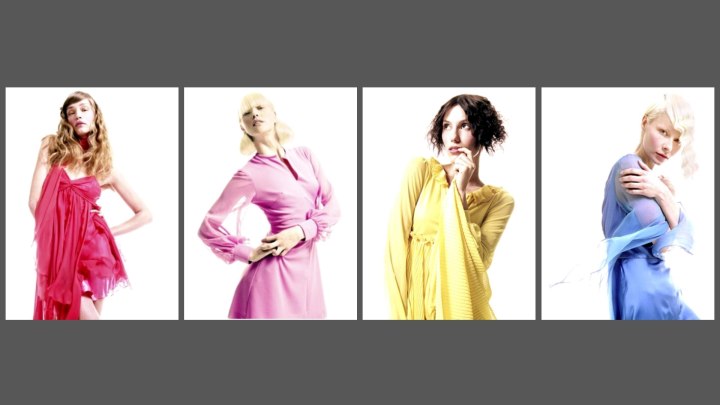 Polar opposites find attraction with Essensuals' creations of straight and smooth meeting wavy and kinky. From the smoothness that develops into lush sexy waves that beguile the imagination in the smooth flow of bangs and the direct definition of the drama of the undercurl.


Exposed Ears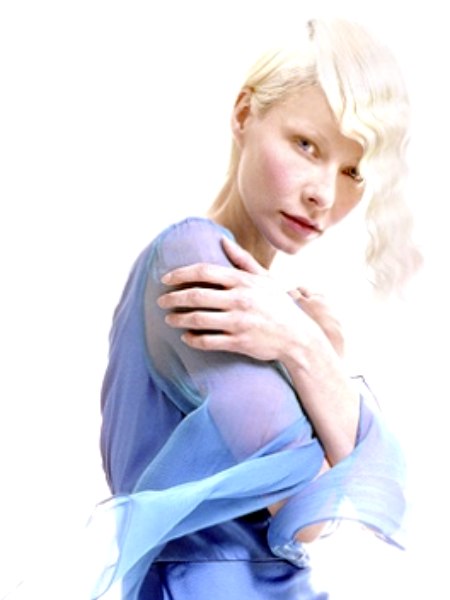 Befitting and most unusual is this blonde hair that has been clipped off in the back, with exposed ears. The top gives credible evidence of being crimped into the small waves that bellow evenly with her chin. The use of styling lotion will bring this enchanting effect of smoothness and waves.


Centered Part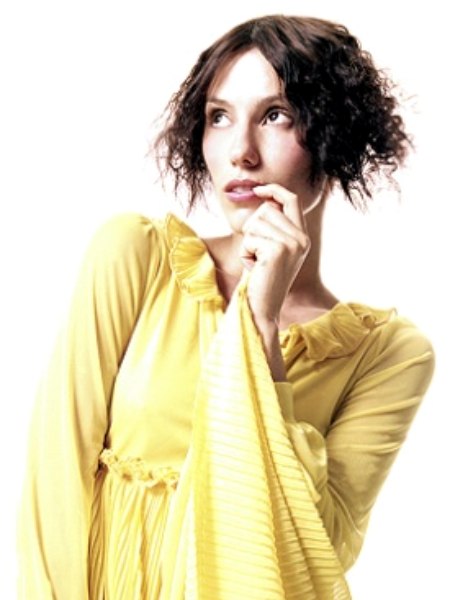 Pensively in thought brings our brunette model in the forefront with a centered part and sprays of kinky waves that decorate the center area of her hair. The back is hidden and left to your imagination in this dramatic detail. The use of a flat iron in the beginning of the hair, then switching to the crimping iron will bring the desired results.


Array of Waves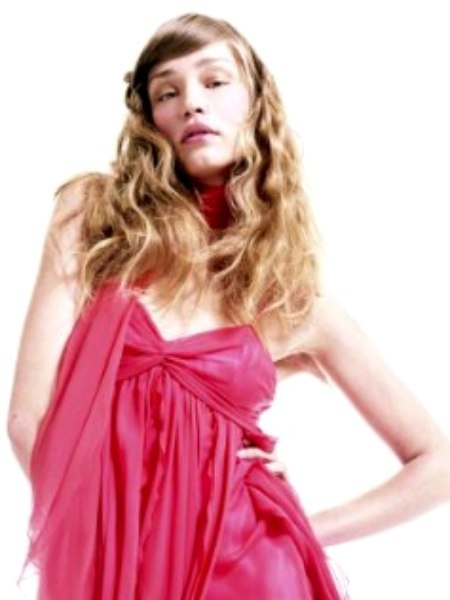 The gala would not be complete without warm blonde hair caught into the magnificent array of waves and splendored smoothness upon her bangs that straight hair can give. Slightly textured ends give this coiffure the nod and can be designed blowing the hair on the top for the smoothness and using the spiral iron half way to allow for the fluff upon the ends.


Graceful Hairstyle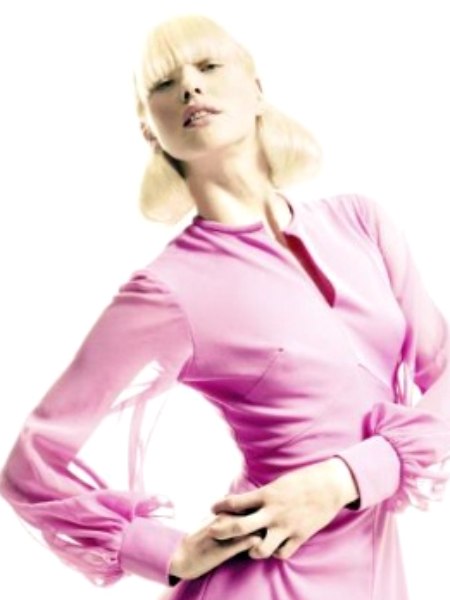 A blonde statuesque, completely graceful and full of allure are the tidings of this hairstyle. The edged bluntness on the bangs and along the ends, by the scissors; skillfully reveals the talent of Toni & Guy. Applying styling gel and wistfully blowing bangs into place and bringing the sides and back under will target this hairstyle.

Hair: Claire Higgs - Claire Higgs - Essensuals Hairdressing
Photographer: Tom Cooksey
Stylist: Candy Channing
Make Up: Sam Brownell