Long Hourglass Shape Hairstyle

Victoria Justice is at it again (May 11th, 2013) with another classic and elegant hairstyle. The actress' long hair is cut a few inches past her shoulders with wispy ends. Medium to long layers are added in to create that beautiful hourglass shape. Victoria's signature dark brown hair is complemented with hints of golden brown on the tips.

Adding subtle touches of color to hair gives a look of freshness. The soft touch of chestnut color on the ends also adds dimension and interest to the look. This is a great laid-back hairstyle that can be worn practically anywhere for any occasion.

To emulate her gorgeous hairstyle, use a comb to create a crisp part right down the center of damp hair. Apply your favorite frizz-fighting creams and your go-to mousse for volume. Blow-dry your hair with a large round brush to add smoothness and shape. Consider adding some color to get her sun-kissed look, too.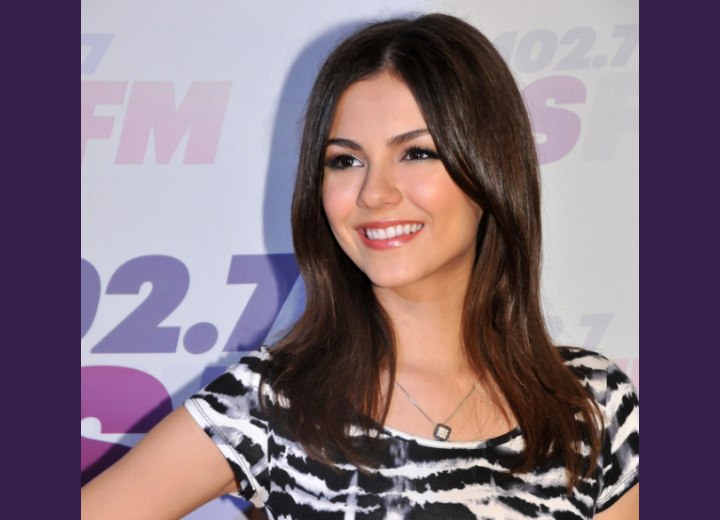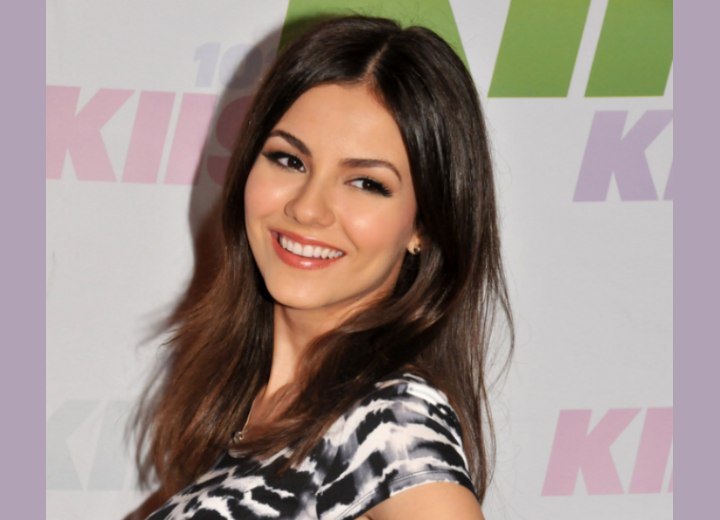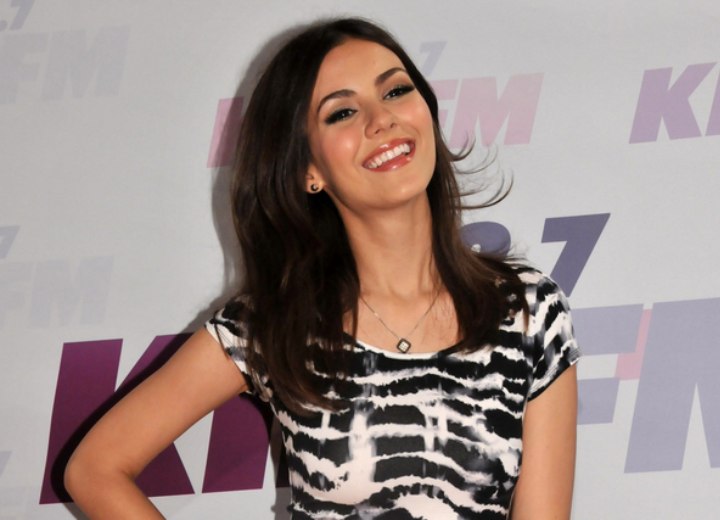 Related Post:
More Victoria Justice hairstyles