Thandie Newton - High Hair Updo

British actress Thandie Newton was out of this world at the premiere of "Pursuit of Happiness" in Los Angeles on December 7th, 2006. The molten gold mini dress did not require any further accessories and together with the high hair and ponytail makes us wonder if she is getting ready for a part at the spaceship Enterprise.

If you are getting ready for otherworldly experiences, here is how to style the right hairdo: Brush hair until soft and untangled. Apply smoothing serum. Use the flat iron and pull your tresses straight. Add some volume on the crown by strongly teasing the roots. Fold front and side hair to the back, building a rounded pouf on top and tight sides. Attach to the back and mix with the straight and blunt rest of the hair.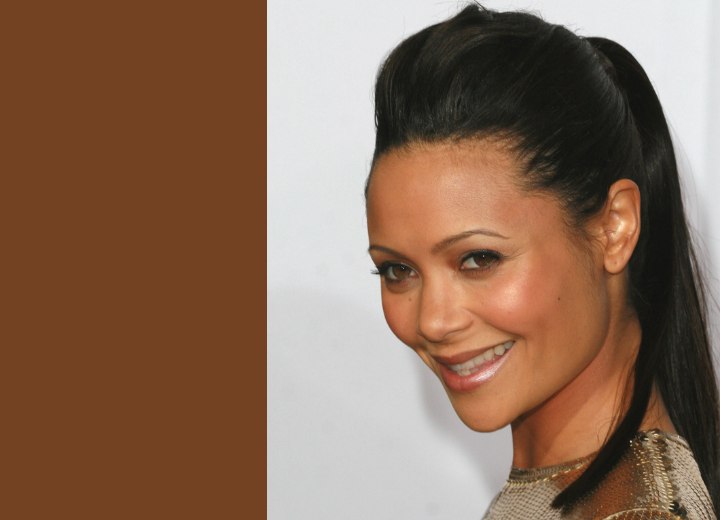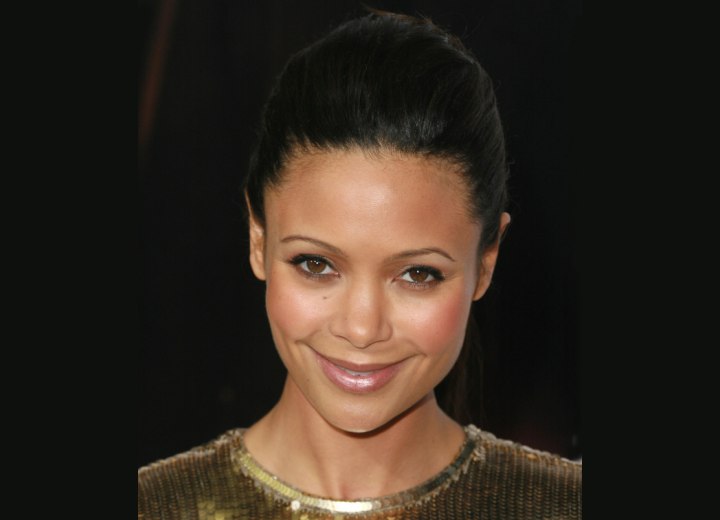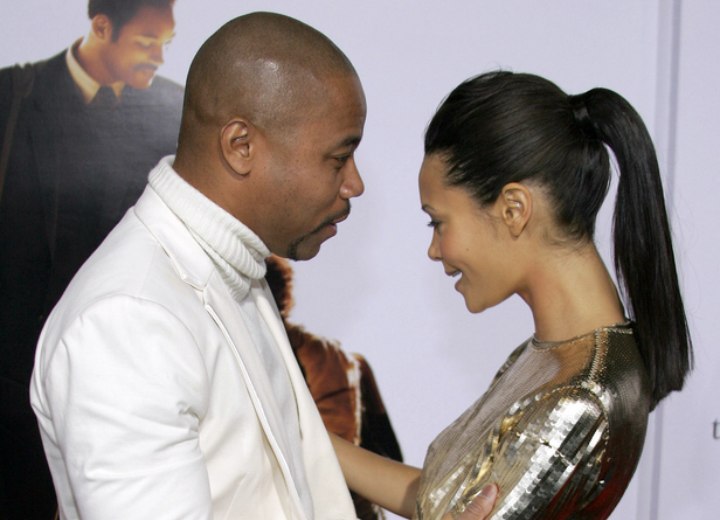 Related Post:
More Thandie Newton hairstyles