Taylor Swift's New Short Hairstyle

Looking for a fun new look for summer? Long wavy bobs are all the rage right now. Take a look at this eighties inspired version from our favorite country - pop artist. Taylor Swift looks all grown up and extremely glamorous. She attended the 49th Annual Academy of Country Music Awards in April of 2014. This super chic black and white ensemble looks super sexy.

We are blown away by her new shorter hairstyle and think it looks great with her natural curly texture. Swift has been wearing her hair in her own natural color for a while now. A few highlights are added to the tips to help break it up and add some lightness. Taylor's strands are chopped into an angled bob right above the shoulders.

Her curls shrink up the length a bit and fall a little past her chin. Locks are curled into whimsical waves. The curly texture has almost an eighties feel to it but the cut helps keep it modern. A deep side part helps aid in creating that crazy wave pattern in the bangs. Swift tucks the right side of her hair behind her ear for a crisp and asymmetrical result.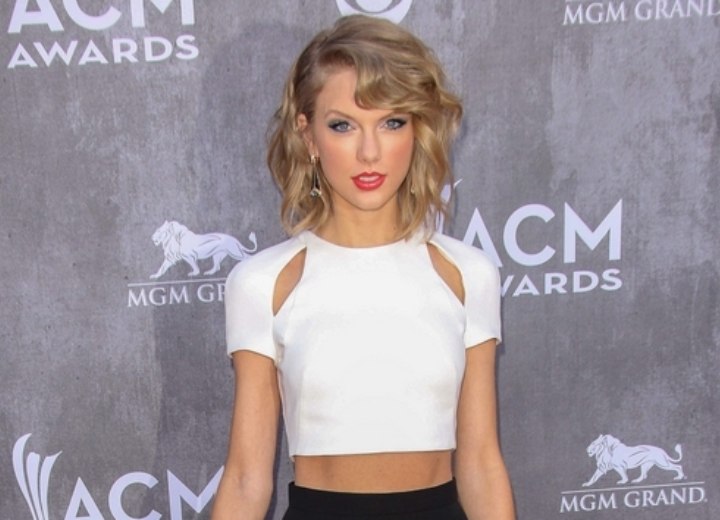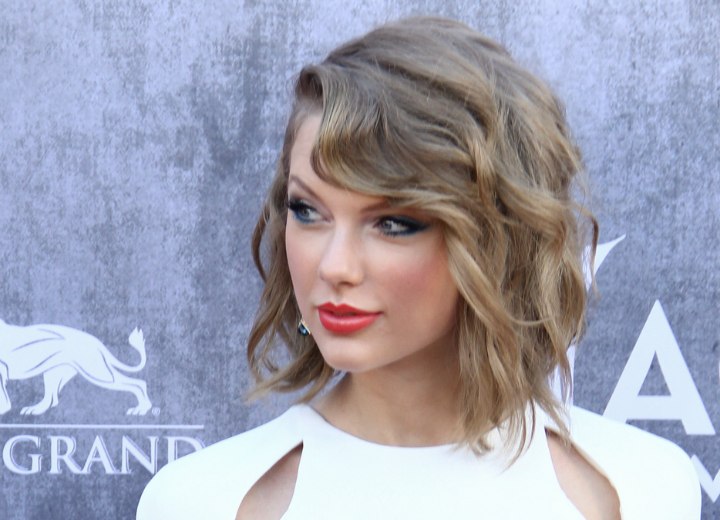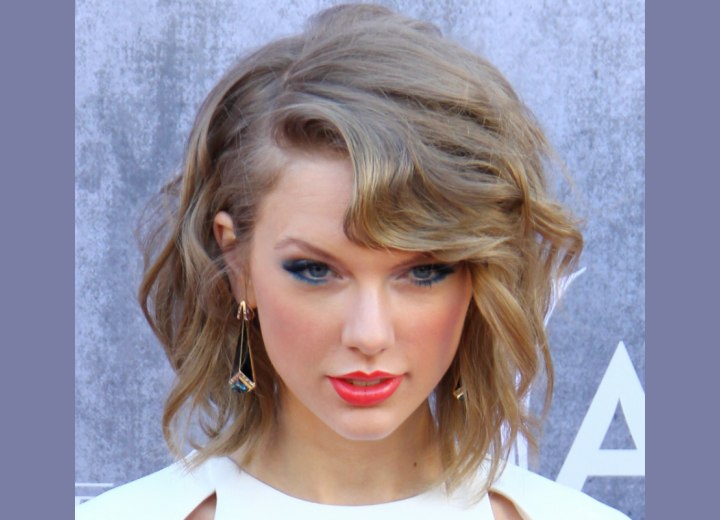 Related Post:
More Taylor Swift hairstyles