Layered Pixie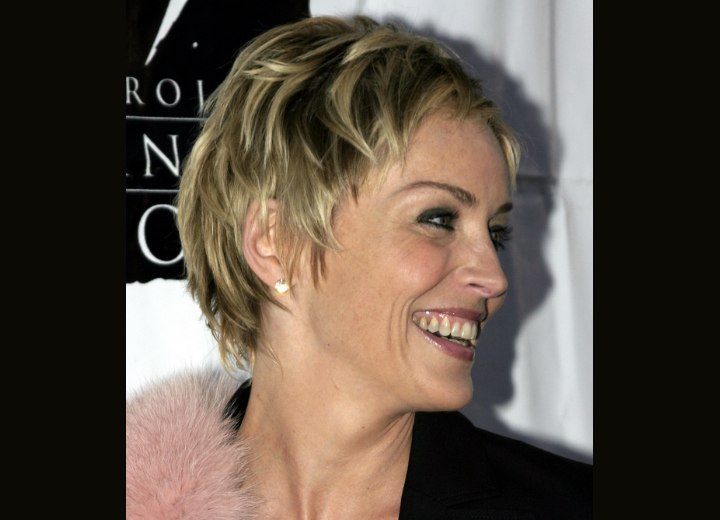 ↓ More Photos ↓

Sharon Stone with short hair at the 11th Annual Angel Awards in Hollywood on August 21st, 2004. The short crop she is wearing is completely layered all over her head.



We assume she has used a high powered blonde tint to bring up the platinum blonde that so flatters her. With Sharon's classic good looks, her short hair can be brushed back or scattered toward her face bringing coquettishness or a dominance that any scene would demand of her.

A textured layered cut by a razor, would achieve this if you have an ample amount of hair. A good use of light gels and spray will place the strands right where you want them.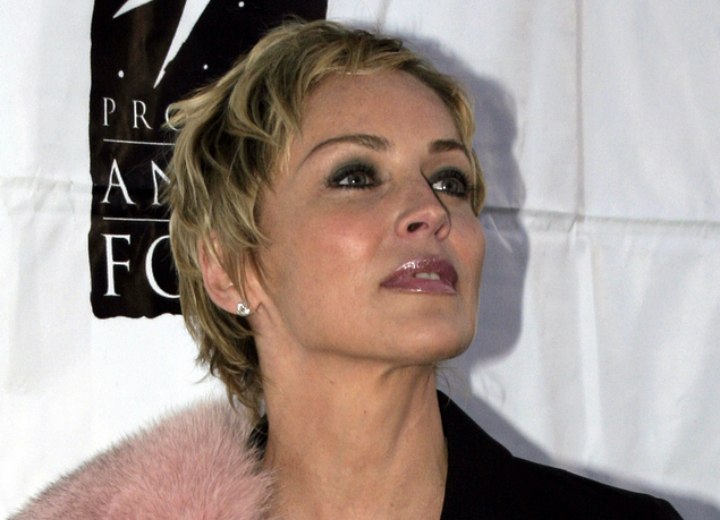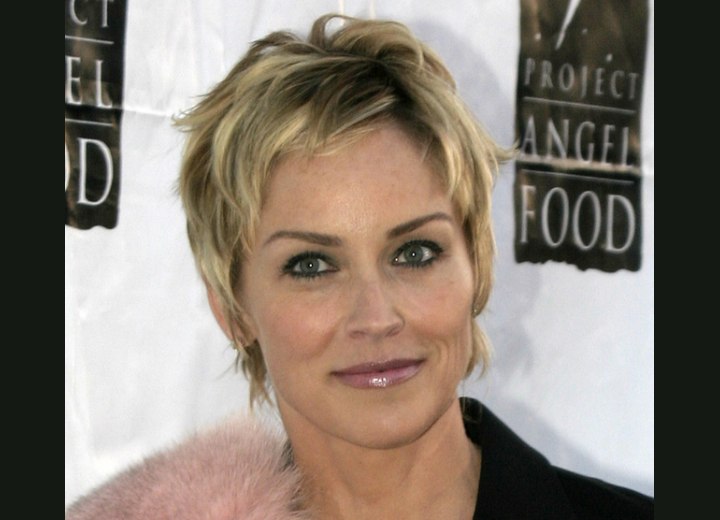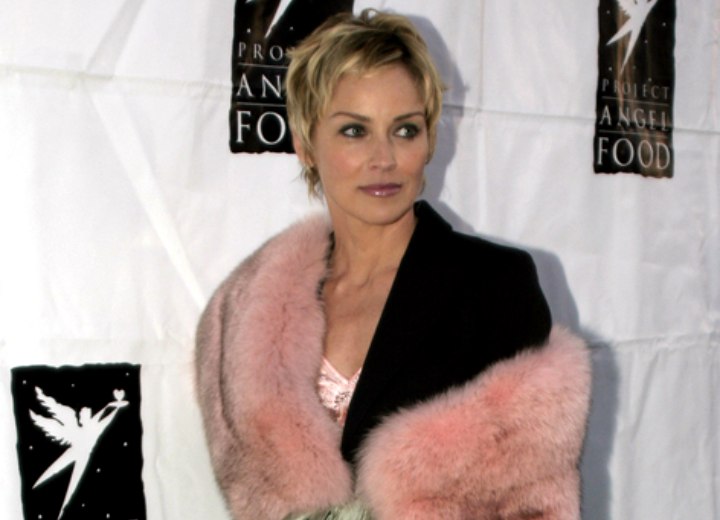 See also:
More Sharon Stone Hairstyles