Scarlett Johansson

Pretty in hot pink and a shaggy "back to the 80s" hairstyle was Scarlett Johansson on March 22nd, 2003 at the Independent Spirit Awards in Santa Monica, California.

We can't tell you how to get Scarlett's pouty lips, but here is what you need to know about the hair: Above the ears all is cropped at one length around the head with textured ends. From the midlevel on the spiky strands smoothly blend into a long and strongly textured neck.

Light blonde highlights on a medium blonde base bring in the sunshine and much volume and dimension. It is one of those easy maintenance looks that is best styled with the fingers and some wax for extra definition.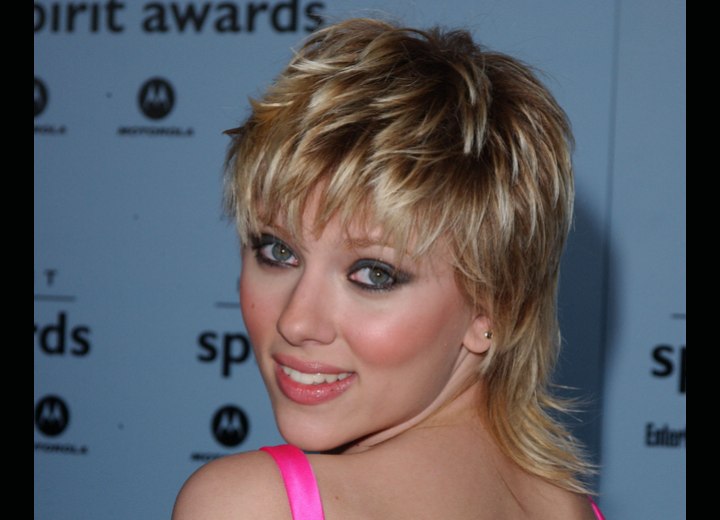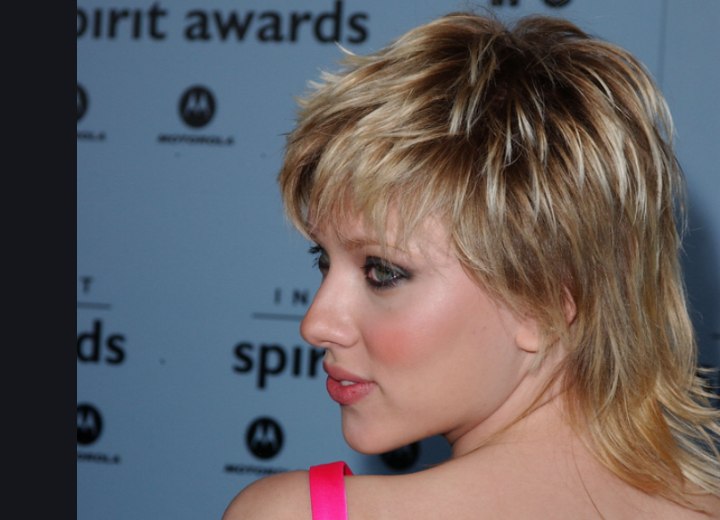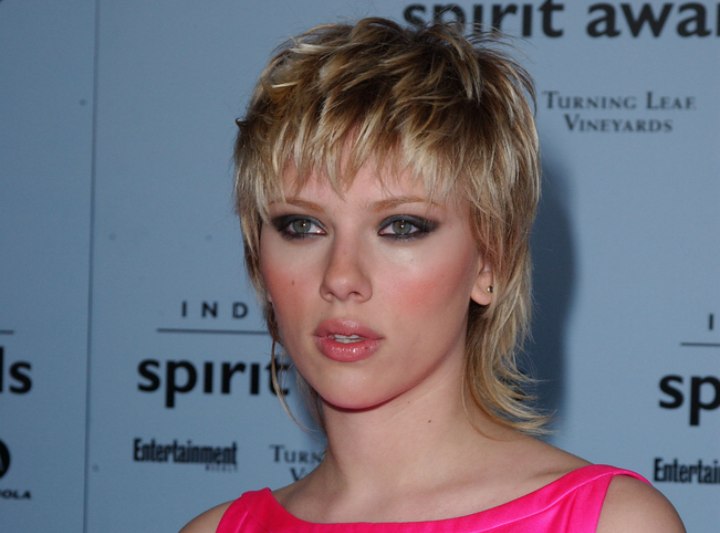 More Scarlett Johansson Hairstyles