Classic Girly Look for Hair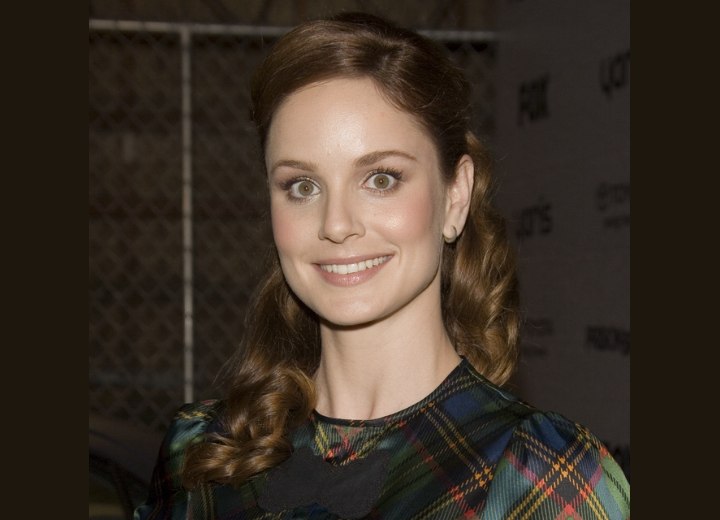 Click to enlarge

Despite the rather hideous blouse, actress Sarah Wayne Callies kept up her good spirits and her Scarlett O'Hara hairdo at the "Prison Break" - End of Season Screening Party on April 27th, 2006.

If you are a fan of the classic girly look, find out how to get those Gone with the Wind curls: Pull a deep side part and roll your moussed up hair on large rollers. Let dry and set. If you heat dry, end with a blast of cold air to stabilize the curls. Remove rollers and gently separate broad strands and just let them go their way. Pull the hair back and attach it behind the ears with bobby pins or your favorite small barrettes so that the mass of curls is herded to the back of the head.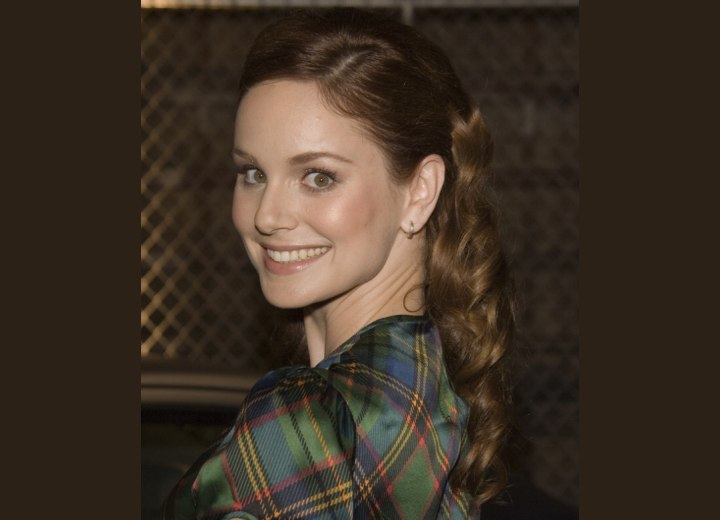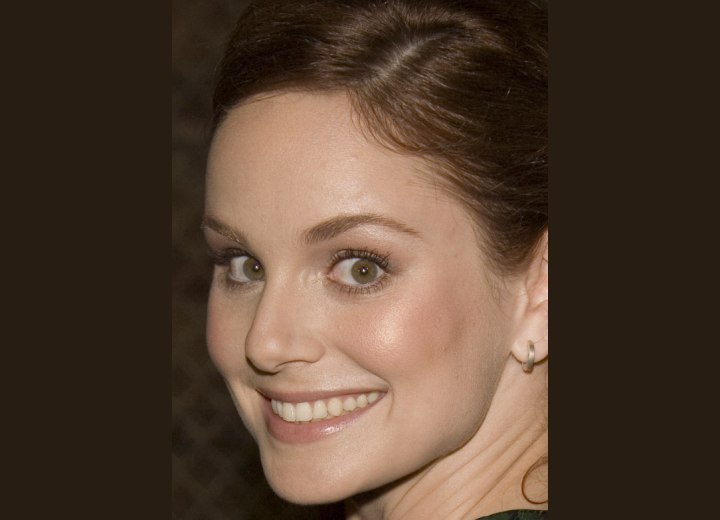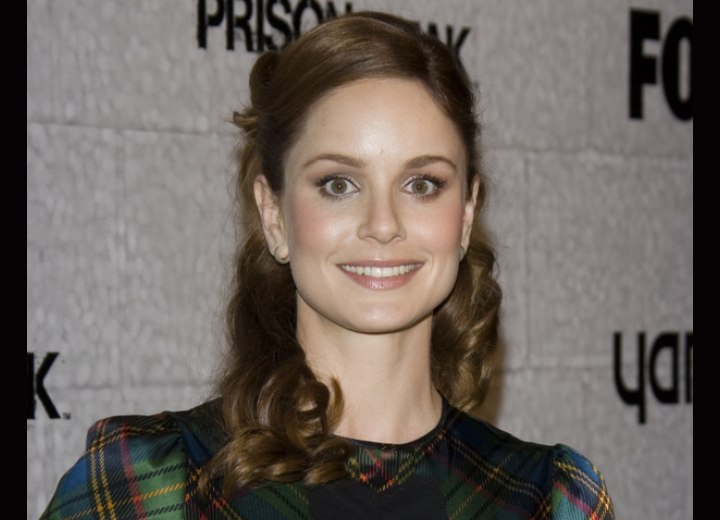 More Sarah Wayne Callies Hairstyles