Sandy Duncan's Short Hair

Sandy at the All Aboard! Rosie's Family Cruise New York Premiere on March 28th 2006.

A blithe spirit, Sandy Duncan's hair is cut about 1-2 inches shorter and well around her ears. Her bangs lay about half way over her forehead. The back is tapered up to match this well layered do.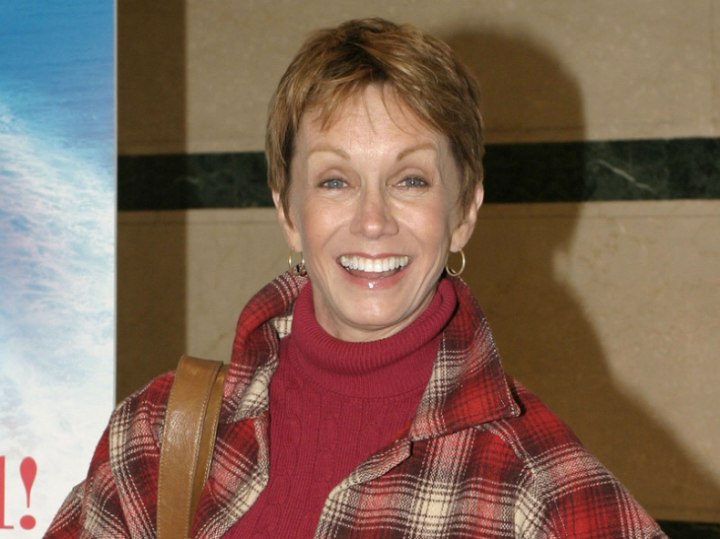 More Sandy Duncan Hairstyles